Out of the popular Instagram marketing tools, Later is the one name that first comes to mind.
However, there are other Later alternatives that are increasingly garnering attention from Instagrammers for an awe-inspiring posting strategy on the platform.
Later is a social media tool that lays its solid foundations on graphics. Unlike other Later alternatives, you can only proceed with post scheduling after you have uploaded a visual.
That's why marketers tune in to Later mainly for Instagram and Pinterest marketing. Though the approach is a fresh breath and breaks the usual norm, this comes with its own downsides. Some of the common issues that Later users face are:
Mandatory to add an image
You need to add a channel before drafting a post
Analytics is limited
Marketers need other tools to manage other platforms
Posting carousel posts is buggy at times
Often accounts get disconnected
You can't post texts posts to other platforms
That's why we have come up with the list of 10 flexible Later alternatives that guarantee your branding waves to ripple not just on Instagram but everywhere.
Let's get started.
10 Later Alternatives to Surge Instagram Marketing in 2022
SocialPilot is one of the best Later alternatives that comes with a great set of useful features for Instagram marketing. You can connect multiple Instagram accounts and enjoy its direct posting capabilities to schedule your posts at the best times.
Here are the key features that SocialPilot better than Later:
Carousel Posting: SocialPilot lets you directly publish 10 images for your Instagram carousel posts.
Schedule First comment: SocialPilot lets you schedule first comments to your Instagram posts, so your captions stay clutter-free from hashtags.
Edit Images: With its Canva integration and in-app editing tool, you can make last-minute changes on the go.
Image Tagging: Tag friends, family, followers, and collaborators directly while scheduling your Instagram posts with SocialPilot.
Instagram Inbox: You can reply to comments, direct messages, and story replies with the Instagram inbox of SocialPilot.
Analytics and Reporting: SocialPilot has mines of Instagram analytics that reveal your actual performance. This becomes handy in crafting apt strategies and campaigns to woo your audience. Apart from these, it has white-label reports and team collaboration to make your workflow process super sleek.
Some of the other features of SocialPilot are:
It supports more than 8 platforms, including Facebook, Twitter, LinkedIn, Pinterest, TikTok, Google My Business, Tumblr, etc., apart from Instagram.
It has customizable link shorteners.
You can schedule up to 500 posts with its bulk scheduling capabilities.
You can curate unlimited content.
Set up multiple RSS feeds.
Set approvals and workflows for better collaboration.
White-label reporting makes it possible for agencies to present branded analysis.
What Users Say About SocialPilot
Saila N
The great part about SocialPilot is that we can tag accounts in our post; this stands out from other social media planning platforms. As a marketing manager, I have a full view of our social media planning across our accounts, which is excellent for managing our strategy. The platform offers great value for the price compared to other platforms.
Jenna D
It took me a solid 3 weeks to compare and contrast every single social media scheduling tool on the market, but I'm glad I did it! SocialPilot was BY FAR the best service for the best price. I get more from SocialPilot than I do from HootSuite or Buffer at a fraction of the cost.. AND their customer support is unbeatable! Thanks for all you guys do! You've helped me and my business more than you'll ever know!
Jennifer W
I love being able to schedule multiple posts for multiple accounts and batch content. The analytics are good too. We can have way more accounts vs. some of the other sites out there. I also love that I can set groups and select multiple accounts with one click. There is an option to export reports with your company logo on them to look very professional. Another feature that I absolutely love is the hashtag counter. SocialPilot is the only program I've seen that includes this, and it's a game-changer!
---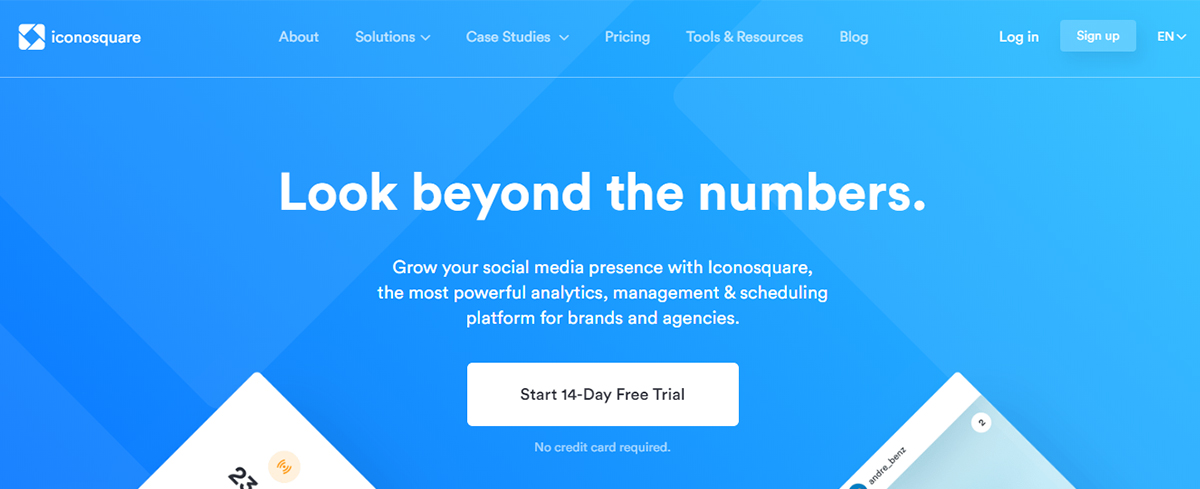 Iconosquare makes it to the list of befitting alternatives to Later due to its Instagram scheduling features. It is the perfect blend of publishing and monitoring tools in one place. You can collaborate with your team here for an intuitive posting strategy.
The UI is simple with a customizable dashboard. Analytics convey the effectiveness of your marketing campaigns. This tool mainly focuses on analytics with lots of filters to understand your demographics and their level of engagement with your posts.
However, the tool supports just 5 platforms and offers 3 paid plans with a Pro plan starting at $59 per month and goes up to $99 for Advanced. The Enterprise plan is fully customizable.
Pros
Iconosquare gives you story, hashtag, and tagging metrics which is useful for Instagram marketing.
You can export reports for analysis.
The dashboard is comprehensive, with many choices of filters and customizations.
Jonathan S
It has all the tools and analytics needed to effectively run a business on Instagram. It allows us to see what works and doesn't to have a better presence on the platform.
Cons
Instagram setup is unstable and keeps disconnecting.
The images need to be resized for posting.
The setup process is laborious.
Alex W
There's no ability to customize my KPIs, identify hashtags or users that are a high priority to me, no automatic recommendations based on all the data I'm piping into Iconosquare. It gives me data, but no action. I'm an advanced user, so I can live without it, but I've also come to expect it — for newer users, actionable recc's provide richer usage, more opportunity to be successful with the platform, and so forth.
---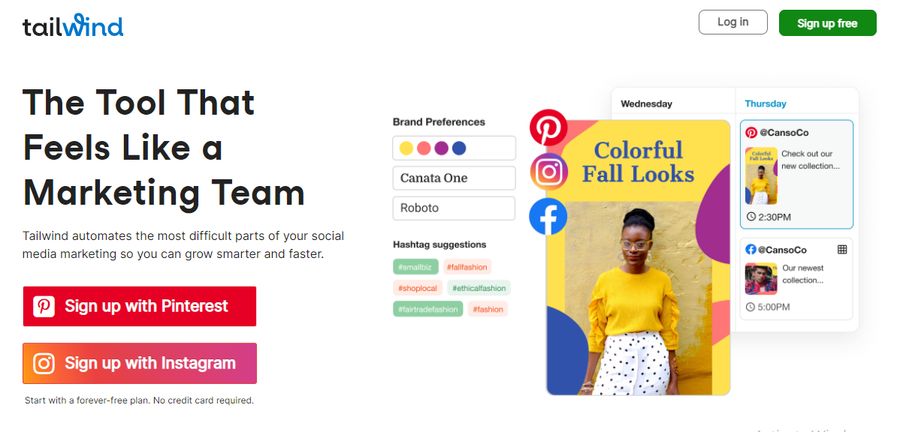 Tailwind belongs to the group of Later alternatives for its smart Instagram marketing functionalities. Like Later, Tailwind also focuses more on Instagram and Pinterest. Apart from these, it additionally allows you to post on Facebook.
That's why it might not be the right fit if you are branding on other platforms as well. As far as Instagram marketing is concerned, the tool is a showstopper. It has various features like smart bio, hashtag finder, easy-to-use scheduler, and a planner for effective posting. You also get fantastic community support.
Tailwind also has a forever free plan which is good for individuals. For marketers, they have 3 paid plans. The Pro plan starts at $19.99 per month, while the Advanced plan costs $49.99 monthly. Max plan is the highest priced, which costs $99.99 each month.
Pros
Analytics generated by Tailwind are total game-changers.
Smart bio directs more traffic from Instagram to your site.
It gives a preview of how the post will look after scheduling.
Rosana S
Tailwind works great on Pinterest for batching work ahead of time. It is a platform that complements your strategy on social media. It works for Pinterest and Instagram. I have used it on both, but I rather use it for Pinterest. You can add pins to your account months in advance; you can check followers, board followers, and many cool features.
Cons
Though there is a free plan, you have to pay to utilize the tool to its full potential.
Customer support isn't the best at all times.
Users have complained about its slow loading.
Monique S
I dislike how slow and clunky the Tailwind site can load when you are automating pin creation. I know it requires a lot of the app to make these graphics, but it can freeze up and be slow at times.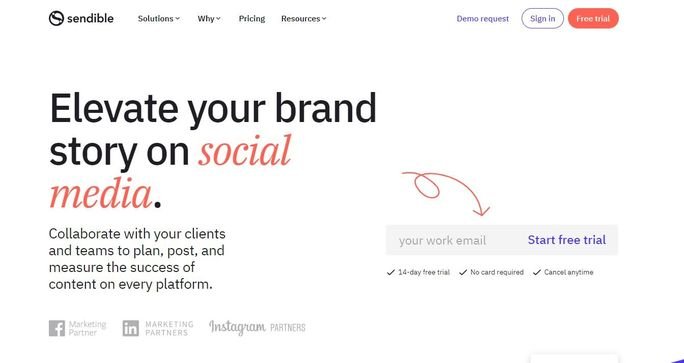 Sendible is one of the few alternatives to Later that serves its agency clients to manage different social media accounts at once. It supports a number of networks like Facebook, LinkedIn, Instagram, Pinterest, Twitter, and Google My Business.
Sendible's streamlined focus lies in effective content publishing with established workflows. You can curate content and set up RSS feeds when running out of ideas to post content on social media. You can create custom reports and get all analytics data presented in them.
Sendible has 4 paid plans. Creator and Traction plans cost $29 and $89 monthly. Scale and Expansion are expensive, with $199 and $399 monthly costs.
Pros
It has content curation and team collaboration features.
Reporting feature makes it easy to pull out the needed metrics for inspection.
You can schedule first comments on Instagram and tag accounts on Facebook, LinkedIn, Twitter, etc.
Jenna L
I like the interface and the functions it offers for LinkedIn and Instagram. The language support is also very useful, and I can write and publish content easily and quickly. It is very easy to create a calendar to publish posts on the main social networks, including Google posts. Sendible is software that has a variety of features ranging from scheduling posts to monitoring them.
Cons
Navigation could be improved for a better user experience.
The re-posting feature isn't available.
Sometimes it needs double checking if the scheduled post is actually shared on the platform or not.
Laura P
The organization of the platform is a little strange. It is tricky to find the correct location for sharing with employees and adding profiles. We also often have to reconnect profiles. Finally, we cannot post multi-image posts on Instagram. There are a few other limitations like this as well.
---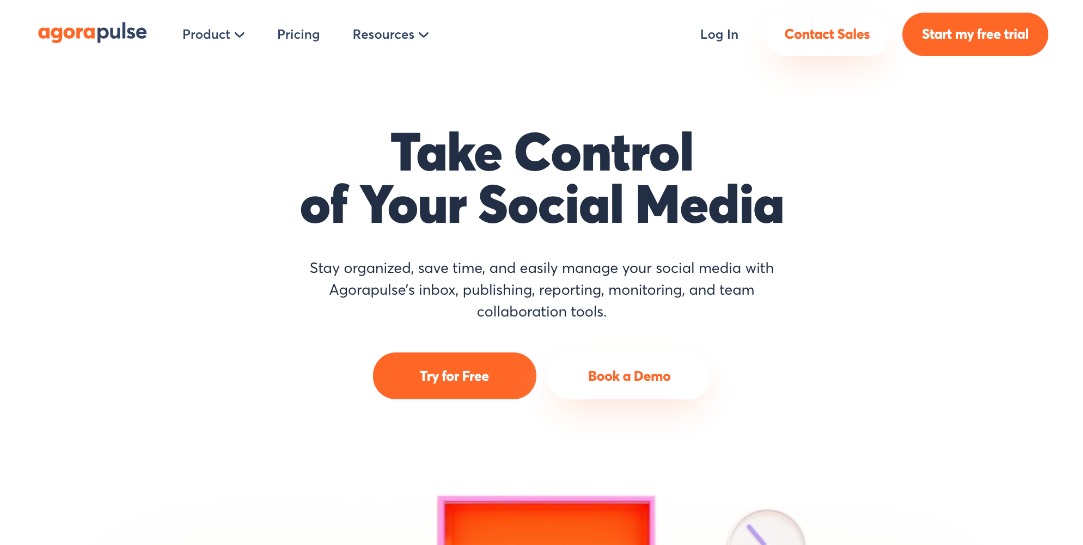 Agorapulse is yet another pick from Later alternatives that has an excellent user interface. Its major highlight is the intuitive smart inbox that lets you keep track of all plausible engagements across popular social media channels. It includes replies, comments, mentions, reviews, messages, and more in a single place.
It also has social listening capabilities that track keywords, phrases, locations, and hashtags, so you don't miss out on any opportunity to interact with your potential leads. Since it's a post scheduling tool, Agorapulse also offers a great many related functionalities for quick sharing of posts at desired time slots.
Agorapulse has 3 paid plans. While Pro costs $79, Premium is priced at $159 per month. The Enterprise plan is fully customizable.
Pros
It has useful integrations for better insights.
The UI is amazing and easy to navigate through.
Analytics and monitoring features are included.
Gray M
I like the web interface (and, to some extent, the app as well) in that it's clear and easy to see different views of both scheduled posts, engagement, and more. A close second would be the analytics, which both provide an easy interface to understand things and also the ability to download the raw reports and let others roll around in the data.
Cons
It doesn't have many post editing features.
Reports aren't customizable.
It doesn't let you draft content.
Michael D
The platform can be a little buggy. Too often, I receive emails about an error that is causing something not to post or a "token" expiring, so I have to log back into a certain social platform. In regards to posts not posting, I have experienced this on other platforms, so it's not unusual, but logging me out of certain social accounts is a little weird, and I am not quite sure of the reasoning behind this. It is a minor annoyance at most.
---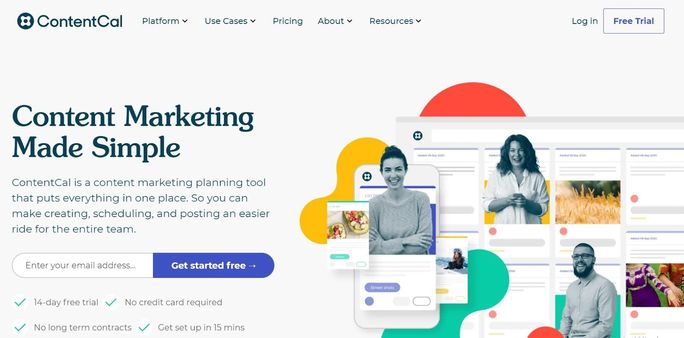 ContentCal is one of the lesser-known later alternatives that makes marketers' lives easier. Owned by Adobe, ContentCal is a content marketing tool that lets you share your brand posts to your social media accounts in a click.
It has loads of tutorial videos. So even if the dashboard seems overwhelming, you can find a way to reach the end destination. It resorts to color grading format to categorize the content as per their status of approval. You can also leave notes for your team members to give additional context.
Out of 3 plans that ContentCal offers, only one is flat-rate. The Essential plan costs $37 per month. Advanced and Expert plans are fully customizable.
Pros
Straightforward interface with enough guides and tutorials.
Workflow features are amazing and super useful.
Visual calendar is the heart of the tool that shows all scheduled posts in a calendar view.
Chloe C
ContentCal isn't just a social media scheduler, it helps us manage all areas of our communications plan, including our campaigns and e-bulletins. It also allows for collaboration and input from the team, which is really helpful when creating content. I love the visual nature of the calendar view; it makes it so easy to immediately see what has been scheduled and if there are any gaps in content. Overall a really efficient tool to streamline communications as everything is all in one place!
Cons
It supports only a handful of platforms.
Limited analytics provided.
It has tiered customer support which can be frustrating.
Ruth G
Sometimes link previews don't come across, and I've had a few posts go out by mistake multiple times. Also, the changeover from one version to another was tricky, but then it was a busy time when I was making a move.
---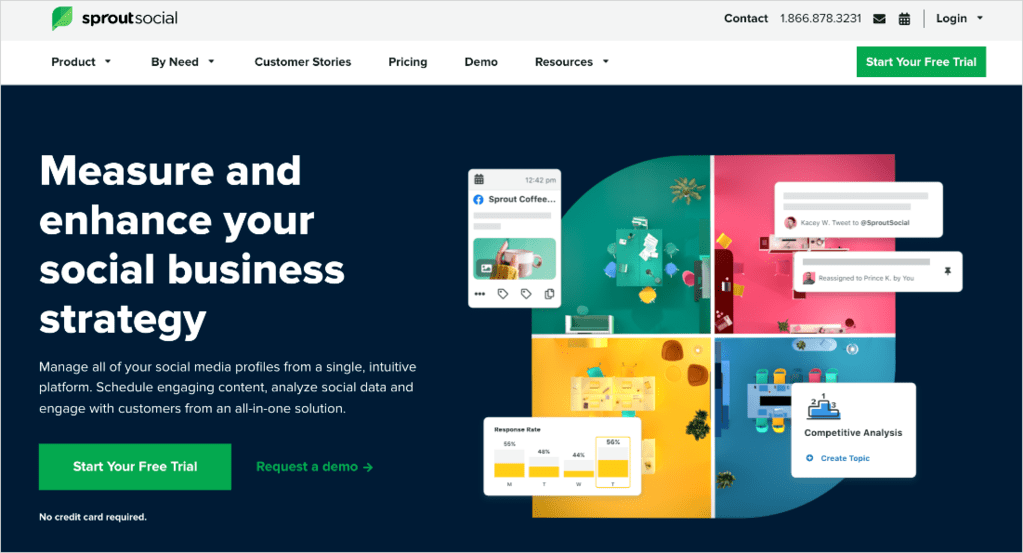 Sprout Social is indeed one of the popular Later alternatives that has been around for a while. It also provides an array of features like a personalized dashboard, flexible publisher, smart inbox, and social listening tools.
You can schedule posts, reply to a conversation with your teammates, connect your accounts, and even invite new members from the dashboard.
In the publishing section, you get to see your calendar weekly or monthly. There's also an asset library that stores all your media which you can retrieve when needed.
Sprout Social has 3 plans. The Standard plan is valued at $99 for one month. Professional and Advanced cost $169 and $279 per month, which is actually quite pricey.
Pros
You can access different types of reports for quicker insights.
It tracks keywords so you can be alerted when mentioned.
The smart inbox is helpful for fast replies to customers and followers.
Charlotte K
Sprout Social combines simplicity and efficiency when starting to manage social networks; I use it to manage my organization's social channels, and so far, it has not given me any problems, on the contrary, it has been the solution to many; I have been able to plan and publish on social networks without any setbacks, it has good views and special monitoring and analysis capabilities.
Cons
You can't repost the old queue of content.
It doesn't support TikTok yet.
The tool comes with a learning curve.
Binh N
There are too many buttons and navigation bars on the platform, so it could be difficult to navigate the platform at first. Some of the integrations are a bit confusing, and it would be great to have more Help Center articles about them. It's also difficult to know what level of permissions we each have, so somehow, categorizing and labelling the different account levels would be helpful.
---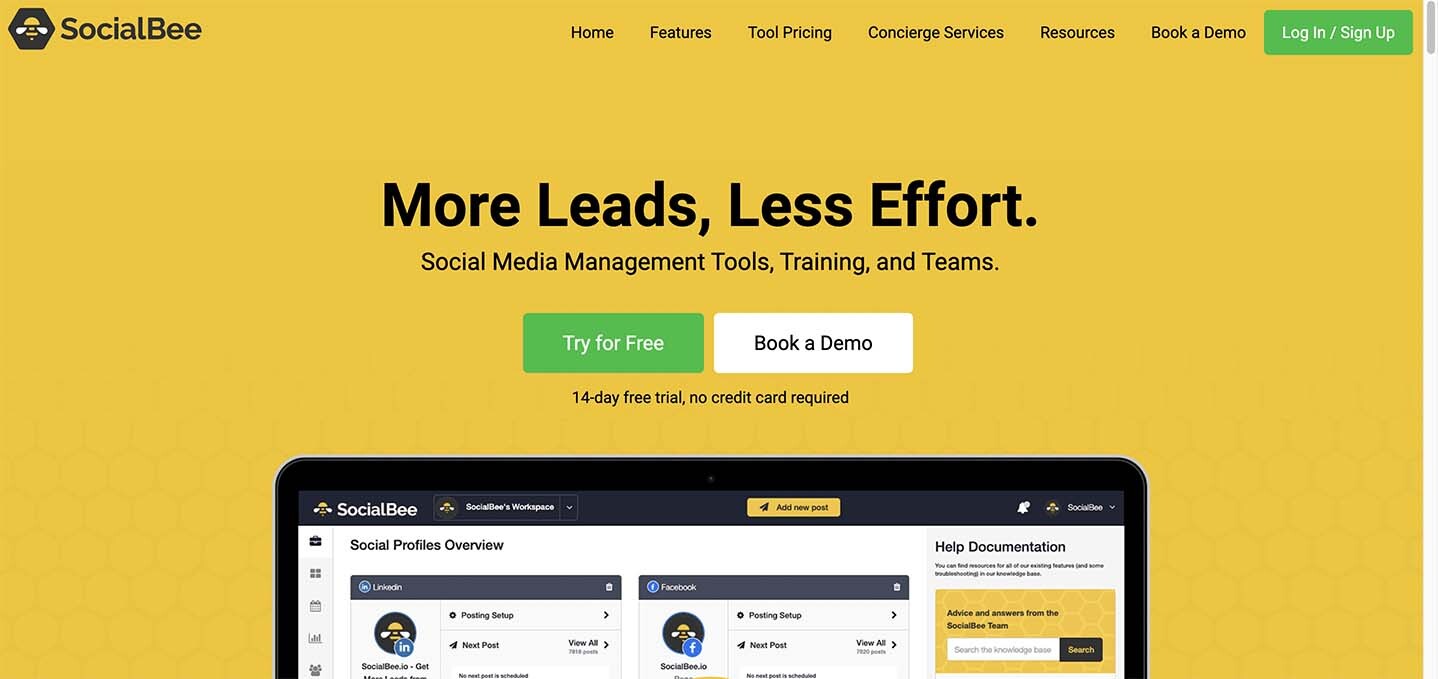 SocialBee is among the alternatives to Later that is bent on improving your performance on Instagram and other platforms. You can customize each post to share it on multiple networks easily.
SocialBee lets you take full charge of posting by setting automation rules for days you are not available. It auto-schedules your evergreen, promotional, curated, industry news, and time-sensitive content with ease.
SocialBee has 7 paid plans in 2 categories. Standard plans include Bootstrap, Saccelera, and Pro at monthly prices of $19, $39, and $79 respectively. Agency plans are further divided into 4 tiers. These start from $79 and go up to $379 per month.
Pros
The UI/UX of the tool is quite intuitive.
Content categorization is one of the most-loved features of SocialBee.
It provides you with link shorteners as well.
Joseph K
I love how the application organizes the workspaces and accounts for each organization or person. We use this tool to manage multiple accounts, and it is super easy to switch between the accounts while working in one session.
Cons
Users have to spend some time getting used to the tool.
It doesn't provide any functionality for hashtag research.
There is no dedicated feature for brand monitoring.
Samraddhi S
SocialBee doesn't still allow users to tag users from LinkedIn. It should also allow the users to design posts on SocialBee. It will be much easier to design templates for social media on SocialBee and post it from there itself. SocialBee can also have an automatic hashtag generator. It'll make scheduling posts much easier.
---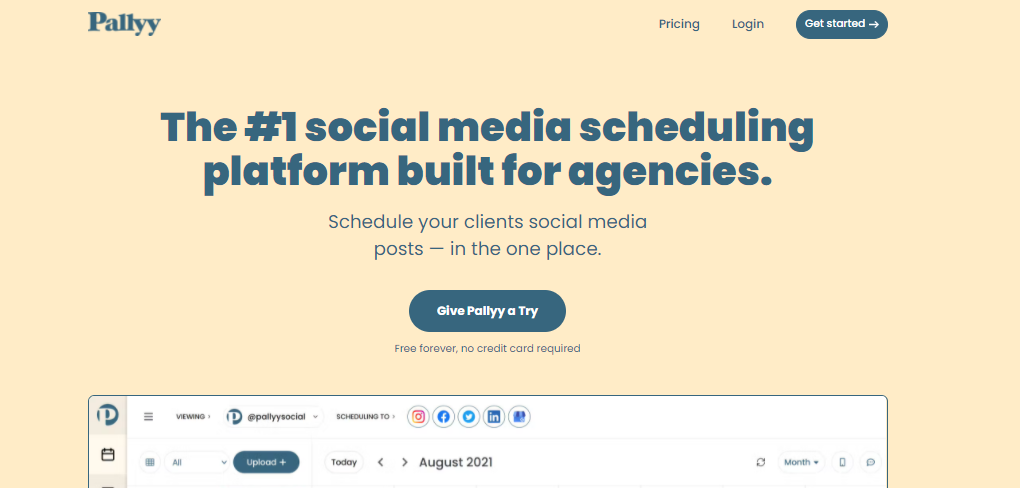 Pallyy is one of the new Later alternatives in the market that is quite effective when it comes to social media marketing. In fact, this was the first tool that focused solely on Instagram analytics. Pallyy now can connect you with a total of 7 platforms.
Key features of Pallyy include competitor tracking, hashtag research, and a customizable dashboard. It also provides a bio link tool that leads your Instagram audience to your brand website. It has automated reporting capability, diversified analytics categorization, content curator, and reply feature.
Pallyy pricing starts from $15 per month. It also has a free plan for a limited trial run. With the paid plan, you can access the premium features like bulk scheduling, bio link, unlimited posting on more social media profiles.
Pros
The tool is quite affordable.
The bio link tool makes it a great choice for Instagram marketing.
Alle C
So easy to use and affordable even for new marketers! I used to pay $100s on apps that allow multi-platform scheduling for 10+ clients. I can now work faster and manage clients at a fraction of the cost with Pallyy! Well done.
Cons
Reports can't be shared directly with clients.
The free plan is of little use if you are handling multiple accounts.
Tiffany R
I like being able to schedule posts in advance and being able to publish content on all social platforms.
---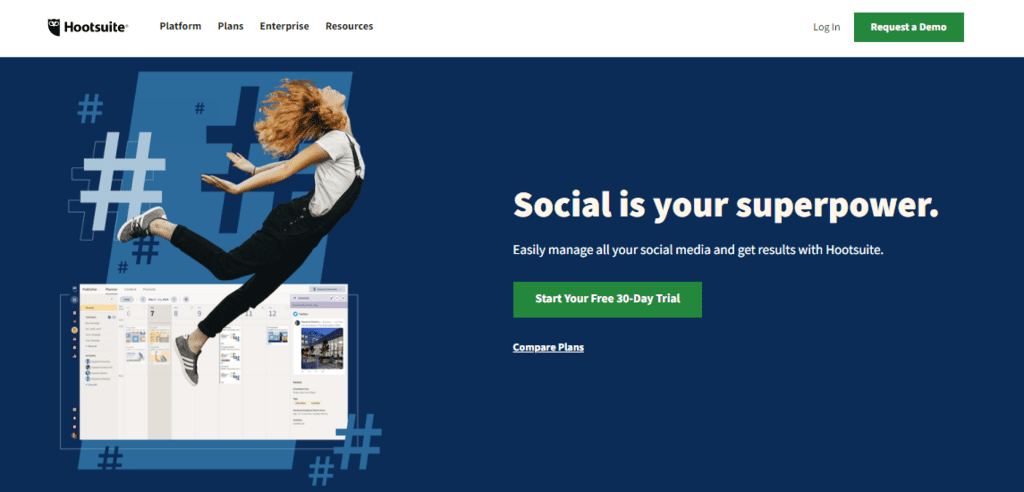 We couldn't miss out on Hootsuite on our list of alternatives to Later since it is one of the pioneer tools in the industry. Though expensive, the tool has set its roots deep and works well with its enterprise-focused service.
The tool's core lies in Streams. You can set each stream from each social media network to track what's happening there. This is the place where you can even indulge in engagement and reply back to messages, mentions, and comments.
Hootsuite offers its users 3 plans and a fully-customizable Enterprise plan. These 3 plans are Professional, Team, and Business that cost $49, $129, and $599 monthly.
Pros
You can track multiple accounts with streams.
There are multiple in-app integrations available.
Team collaboration and account management features are also available.
Julie M
Hootsuite is easy to use. I love the fact that all the platforms that I use can be shown on the same page and the publisher screen makes it so easy to see exactly what you publish on each day at a glance. Moving posts is easy to do and is as simple as drag and drop, adding media is easy. It's just perfect!
Cons
The tool is super expensive for the features it offers.
Customer service isn't the best in the industry.
The mobile app is somewhat lacking.
Ida L
I don't like the interface because it is dated and not easy to use. It was also incredibly difficult to link multiple social accounts to Hootsuite. The customer service is not helpful, and it seems like no one knows what's going on.
Later is a terrific Instagram tool that works quite well with all its features. Right from sharing posts for your feed to scheduling stories, Later does it all. However, it is not the best option because marketers need more than just a pompous Instagram presence.
Several Later alternatives are not just cheaper but can also provide you with analytics, white-label reports, manage other social media networks, and much more. SocialPilot takes the cake here.
Sign up for its free trial and automate your calendar posting on top-rated social media platforms without worrying twice.