Within a few years of its inception, TikTok had taken the social network by storm. It has acquired the third largest position worldwide, reaching around 755 million users in 2023, as predicted by Insider Intelligence.
Having over one billion active users who spend half an hour of their time on average, TikTok is one of the highest engaging social media apps today.
We all remember the craze of those short dance videos on TikTok. Well, it isn't anymore just a video-hosting site. TikTok has emerged as a billion-dollar industry, helping multiple businesses reach their audience.
TikTok already has a dynamic shopping feature. It is one of the best available social media marketing features. TikTok shopping offers users a whole new range of tools to enhance their brand.
Surprisingly, it isn't a difficult task to promote your business on TikTok. Few easy tricks over TikTok Shopping, and voila! You can make the most out of it.
So, first, let us look at what TikTok shopping is all about.
What is TikTok Shopping?
Recently, TikTok introduced a shopping feature for its users, TikTok Shopping. It's a display feature where products are directly accessible by a simple click. Those using TikTok for business can use the platform to promote and sell their products.
TikTok described TikTok Shopping as a suite of solutions, features, and tools that allow businesses to tap into the power of commerce on Tiktok.
TikTok's algorithm keeps the user hooked by showing videos matching their interest, making them scroll for more. Now, that's when brands come into the picture for promotion.
You can now add a shop tab for all your product catalogs to eliminate the hassle of finding the website.
Customers can choose to buy either within TikTok or from the company's online website. By setting up a business account on TikTok Shopping, the brand will have a dedicated tab on its profile, represented by a shopping bag icon. With this feature, customers can now browse and select the products within TikTok before buying them.
Brands use many promotion techniques, making users interested in interacting with them. Specific products saw huge sales after influencers featured them in their videos. For example, Glow Recipe collaborated with TikTok and saw a 600% increase in daily sales.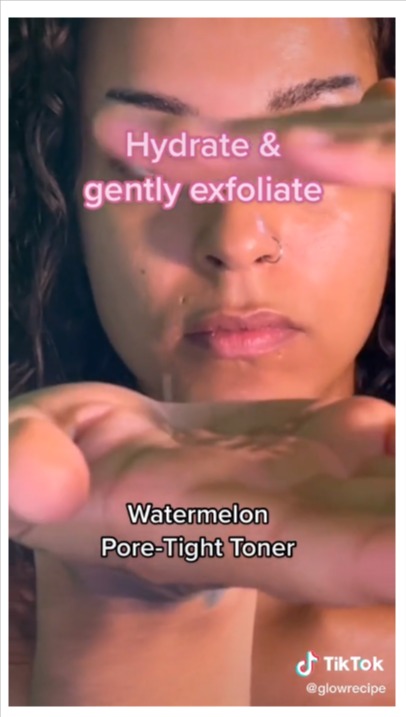 But, it isn't just a list that sells. Here are a few tips to make your business visible.
TikTok Shopping Ads
Running a TikTok campaign is now even easier with Shopping Ads. There are several types of ads customized according to your business needs. Some of them are:
For-you Feed Ads: The "For You" page is curated based on the user's interests and choices. Ads on this page will likely get more attention since it is the default landing page.
Swipeable Ads: The most common ads include product details in the form of cards. Users can choose from multiple options with a gallery display.
Other Ads: Customized ads are the best way to reach and pursue a user. You can now customize your ads based on the different demographics of your target segments. These ads, no doubt, require strong market and user-based research.

TikTok Live Shopping: It is a tool for creators and influencers. It enables users to merge the products you are talking about in live sessions. So, suppose an influencer is narrating a shopping experience of a product. In that case, they can simply link the product in the live session.

Making live sessions a real-time marketplace is an enormous opportunity for all brands.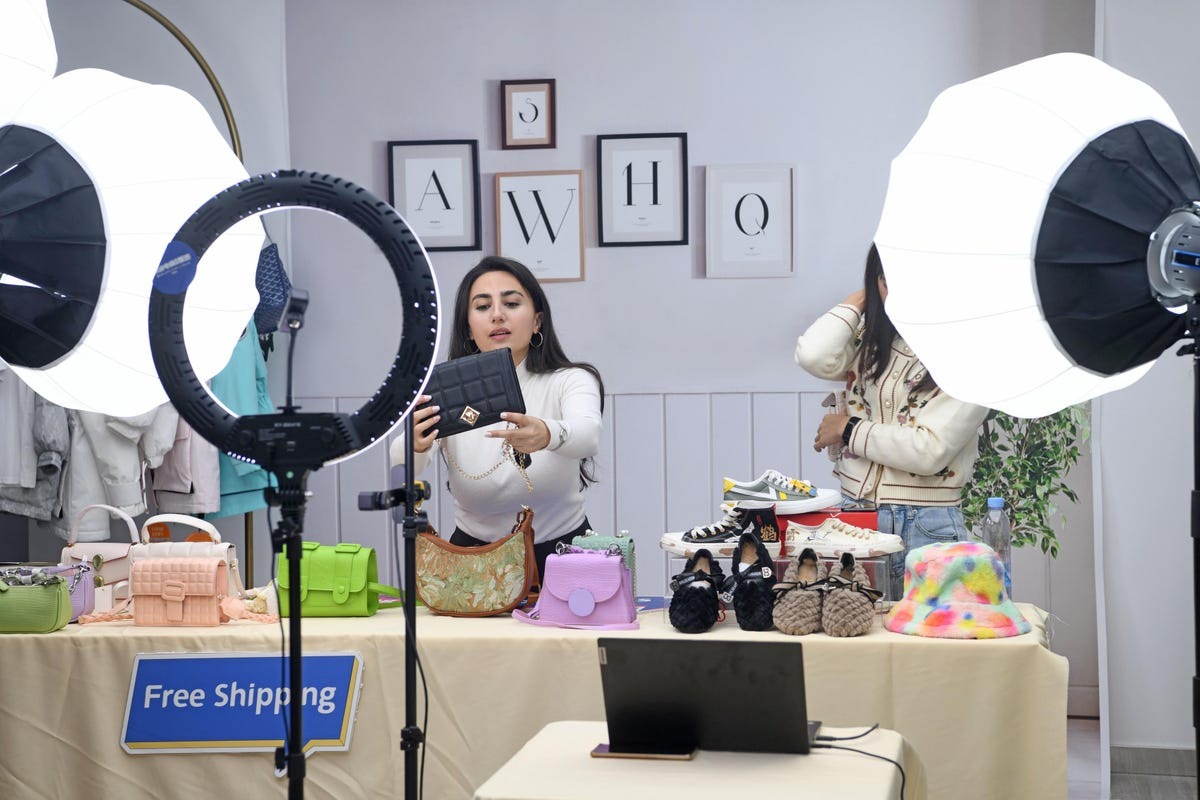 TikTok product tags: You can now link tags related to your business to your post. Users, while watching, can easily click on them. Next, they are simply redirected to the store's website or the shopping hub within the app.
Who Can Use Tik Tok Shopping?
Previously, TikTok Shopping as a feature was only available to Shopify sellers. The sellers had to download 'TikTok Shopify'. This integrated app allows you to manage and track orders. They also had TikTok accounts for business.
However, recently TikTok has expanded on various other platforms. Some popular partner platforms are Wix, Square, PrestaShop, and BASE.
So if you are on these sites, then you are eligible for TikTok shopping.
Grow Your Business using TikTok Shopping
TikTok is undoubtedly an excellent option to start your brand promotion. After years of user testing and beta versions, TikTok has finally introduced this feature. And it's ruling the race.
There is always a doubt about whether it will be profitable for your business. Well, it all depends on how effectively you use the features of TikTok.
As per the latest statistics, 61% of TikTok users said they prefer to buy from brands that advertise their products. 63% of Tiktok users consider themselves brand conscious.
But, to reach there, you first need to sign up for TikTok Shop. It is a fairly easy task using the following easy steps:
How to Sign Up for a TikTok shop?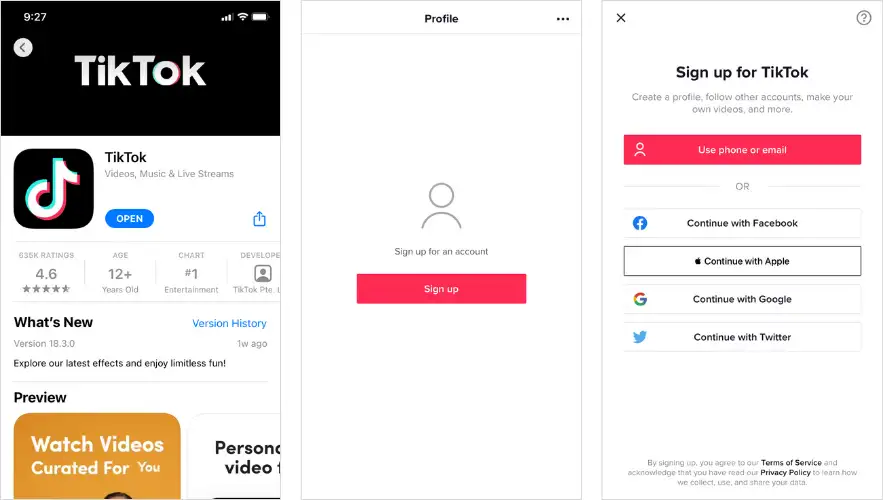 Step 1: Download 'TikTok Shopify' from the App Store or Shopify store.
Step 2: Open the app. A pop-up 'Become a Seller' will flash on the screen. You can sign up either using your existing TikTok account or using your phone number and email.
Step 3: The page will redirect you to another form asking for your personal and business details. Fill in the required information and submit the necessary documents. These documents are proof of your credibility and authenticity as a seller.
Step 4: The documents will be sent for further verification and approval. It usually takes 2-4 business days. Once approved, you will receive a confirmation mail. However, you can always check and re-submit your request if it isn't approved. Don't forget to link your bank account.
Step 5: Congratulations!! You finally got your TikTok Shop, ready to dazzle the market.

After you have successfully signed up, here are some tips from the TikTok community to support you while you are on the platform:
To have more people click through your products, don't forget to pin your products and repeat, as this feature lasts only 30 seconds.
Detailing is quite important, so don't forget to go into the details of your products and let the users know why they need that particular product.
Guide your viewers well to your TikTok shop by asking them to click on the orange basket.
Repeating yourself is mandatory as the view time is short.
Bring up exclusive discounts, giveaways, and exciting offers to grab the attention of the viewers.
It's all about advertising your product well, and a little comparison doesn't harm.
Confidence is the key to attracting and engaging customers. Promote your brand in an effortless and natural way to the viewers.
Take a look at the following TikTok features and use them to promote your brand presence.
Top 3 Features of the TikTok Shop
Around a billion people use TikTok! But how does it help in promoting your brand through TikTok Shopping?
It means you can reach out to 1 billion people simultaneously, which would have been impossible in physical shops.
TikTok Shopping has many features that will enhance your selling experience. Using these features will allow better interaction and create a user base. Look how some of these features can help you influence your sales.
1. Live Streaming
Live streaming has replaced the product demo feature. Imagine you connecting with your followers and audience in real-time. This fantastic feature allows you to interact with your audience. Brands that use live streaming are considered to be transparent and trustworthy.
Scope of direct communication is being built, where the brands can directly answer the viewers' queries. A viewer can see a product and get an in-depth idea about the brand. This strategy has been beneficial in increasing sales.
American Beauty, a famous lifestyle brand, live streams its products daily. Collaborations with TikTok stars Addison Rae, Chase Stokes, and Madison Bailey have made the brand a popular choice among the younger audience.
The stars usually demonstrate the products on the live stream and give their reviews. The links to the products are attached below, so anyone can purchase them with just one click.
Besides providing a brand with live streaming tools, the platform helps analyze your brand's positioning. With figures of views, impressions, and earned revenue, a brand gets a clear idea about the position of the TikTok shop and the power of their activity on the platform.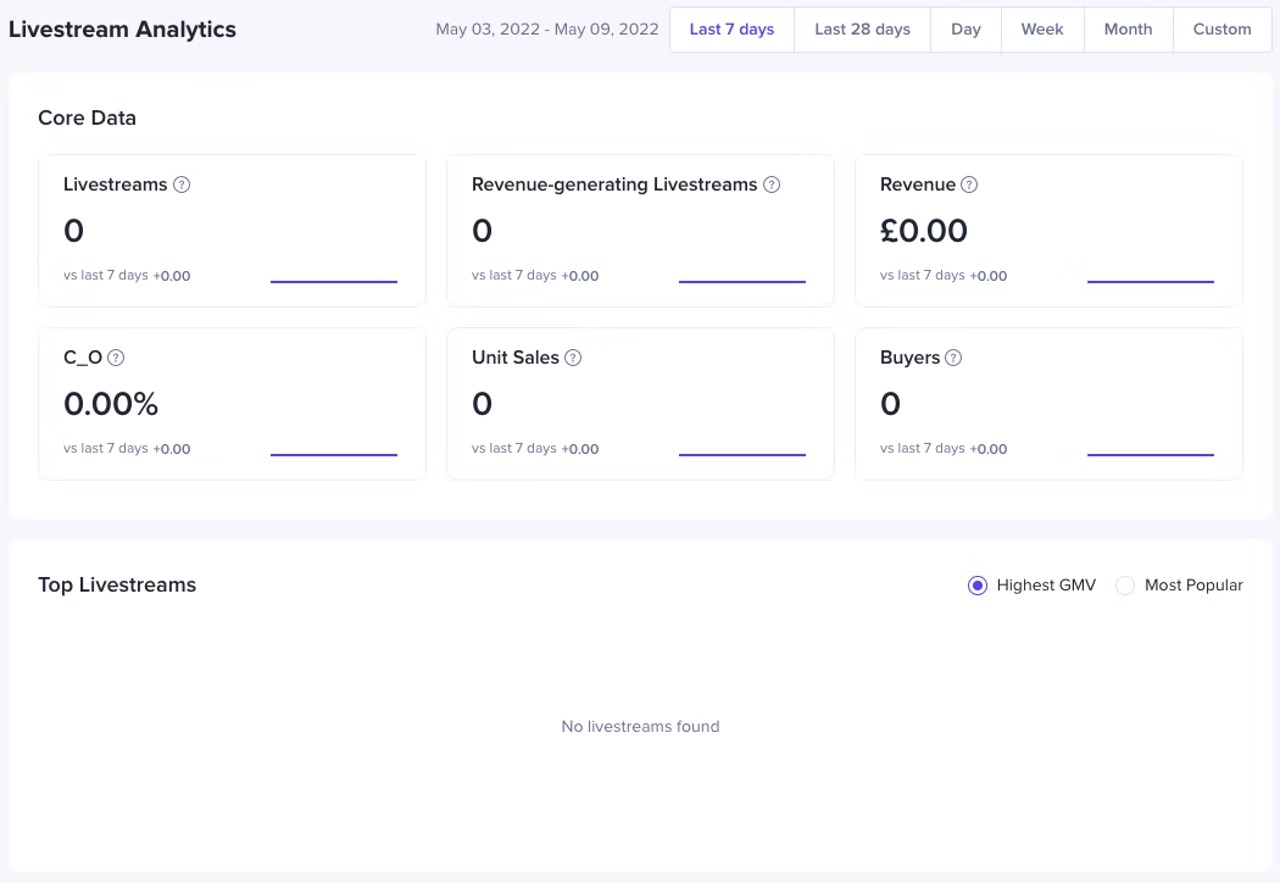 Laura Mallows, the founder of Mallows beauty, said that she earned the same amount via TikTok live (a feature of the Tiktok shop) within two hours, which took her almost a week to make in her physical store in Cardiff.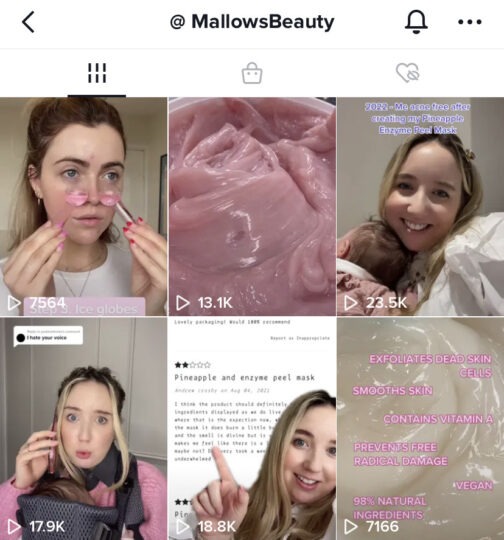 2. Collaboration
The New York Times reported that around $1.3 billion had been invested by brands in influencer marketing in 2021. The results of this whopping huge investment are also impressive.
Influencers and creators have a strong understanding of the audience. They can easily reach out to them using relatable promotional content. Brands like Chipotle and Gymshark have made the most of their investments through influencers and creators.

Duolingo, a language app, and Scrub Daddy, face-shaped scrubbers, is a collaboration that no one would ever imagine. It helped both the companies achieve much-acclaimed fame and popularity, dynamically increasing their follower and user base.
3. TikTok Challenges
TikTok knows that campaigns and promotions can work wonders for your brand. So they have come up with easy ways to create them.
Using short videos and fun concepts, brands have changed the campaigning concept. It is no longer those dull banners. You can create relatable content, promoting your business while entertaining the user.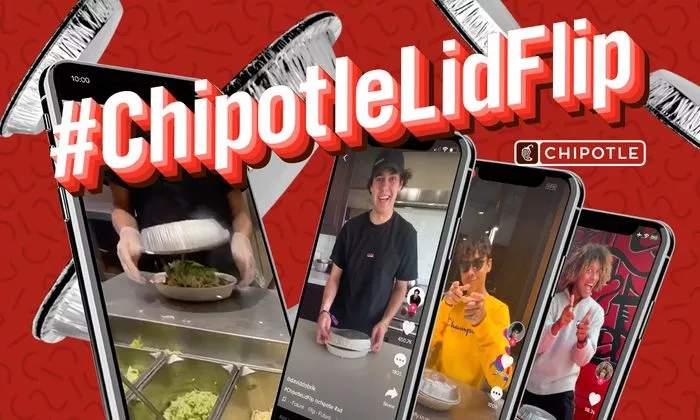 #ChiploteLidFlip challenge was a brand campaign started by an employee. Little did he know that it would go viral, with 100k people imitating him.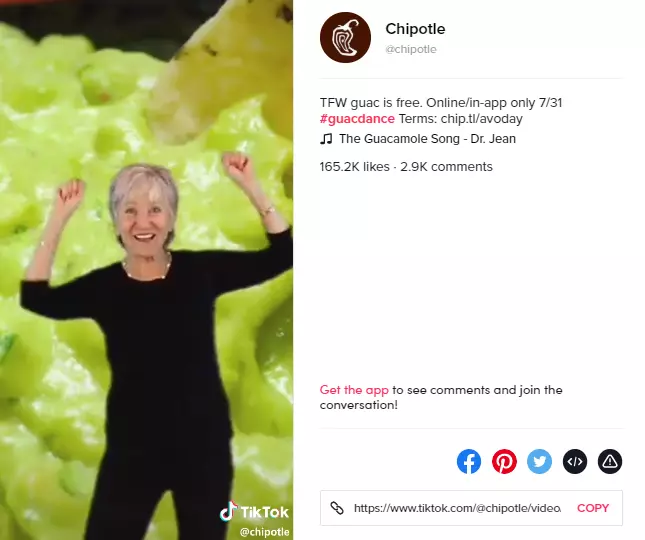 Another challenge, #GuacDance hit the list, and the company reported over 800k sales of guac on a single day on National Guacamole Day. Chipotle gained immense popularity, helping them reopen their Roblox Store. Well, that's the power of a strong campaign.
How Can You Promote Your Brand on TikTok?
It's pretty easy to promote your content with some simple techniques.
1. Relatable Content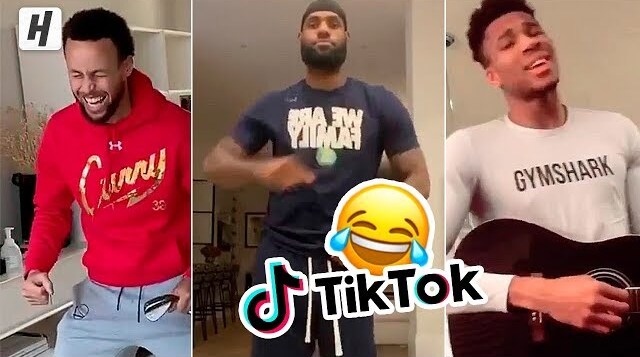 Do you remember NBA's funny posts about their players? Well, that's how you make your audience feel personal and included. Knowing your audiences' interests can help you curate content according to them. The content should be relatable, simple, and unique.
2. Communicate, Converse, Connect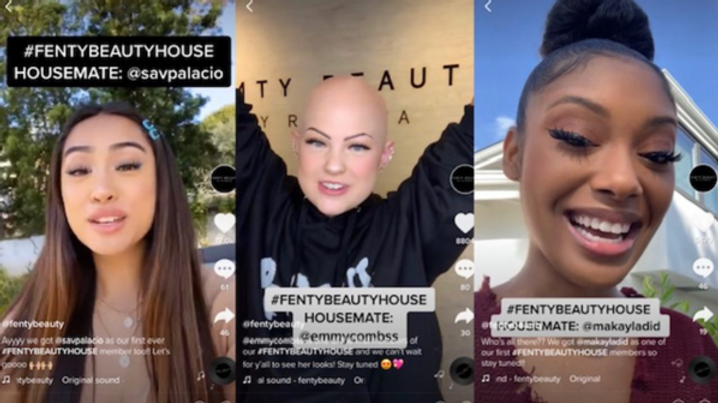 The brand presence can always be felt by constant conversation, interaction, and activity on the page.
Fenty Beauty is one such business that gives frequent updates. From launches to tutorials, Fenty makes its consumers feel they are just their immediate neighbors, a message away.
3. Organize Your Shop
No one will visit an unorganized and scattered shop. Make sure your content is nicely presented and guided. Subcategories and categories make it much easier to find products. Try putting some relevant descriptions and details about the items.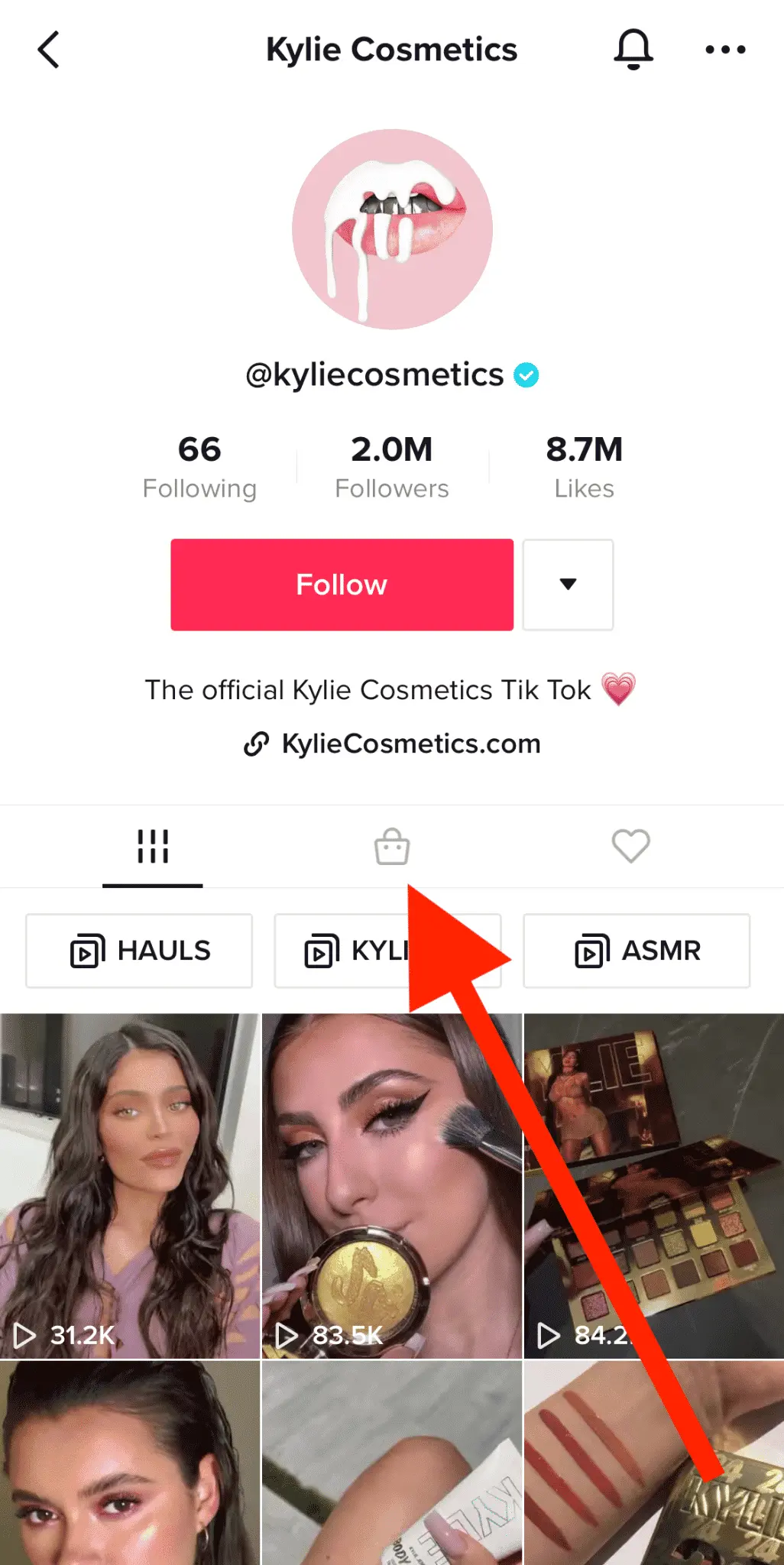 Well, Kylie Cosmetics is known for its shopping experience. It was built through social media and especially TikTok.
4. Maximize Benefits from Multiple Platforms
Don't limit yourself to TikTok. You can reach different sections of customers simultaneously by utilizing several accounts on all the major social media platforms.
Businesses have multiple accounts on multiple platforms, giving them an upper hand in content distribution. Gymshark shares its videos on all social media and thus has a massive following on every platform.
So, if a user sees a product on Instagram, they know they can buy it through TikTok Shop. Cool, isn't it?
5. Enhance Your TikTok Marketing Strategy with SocialPilot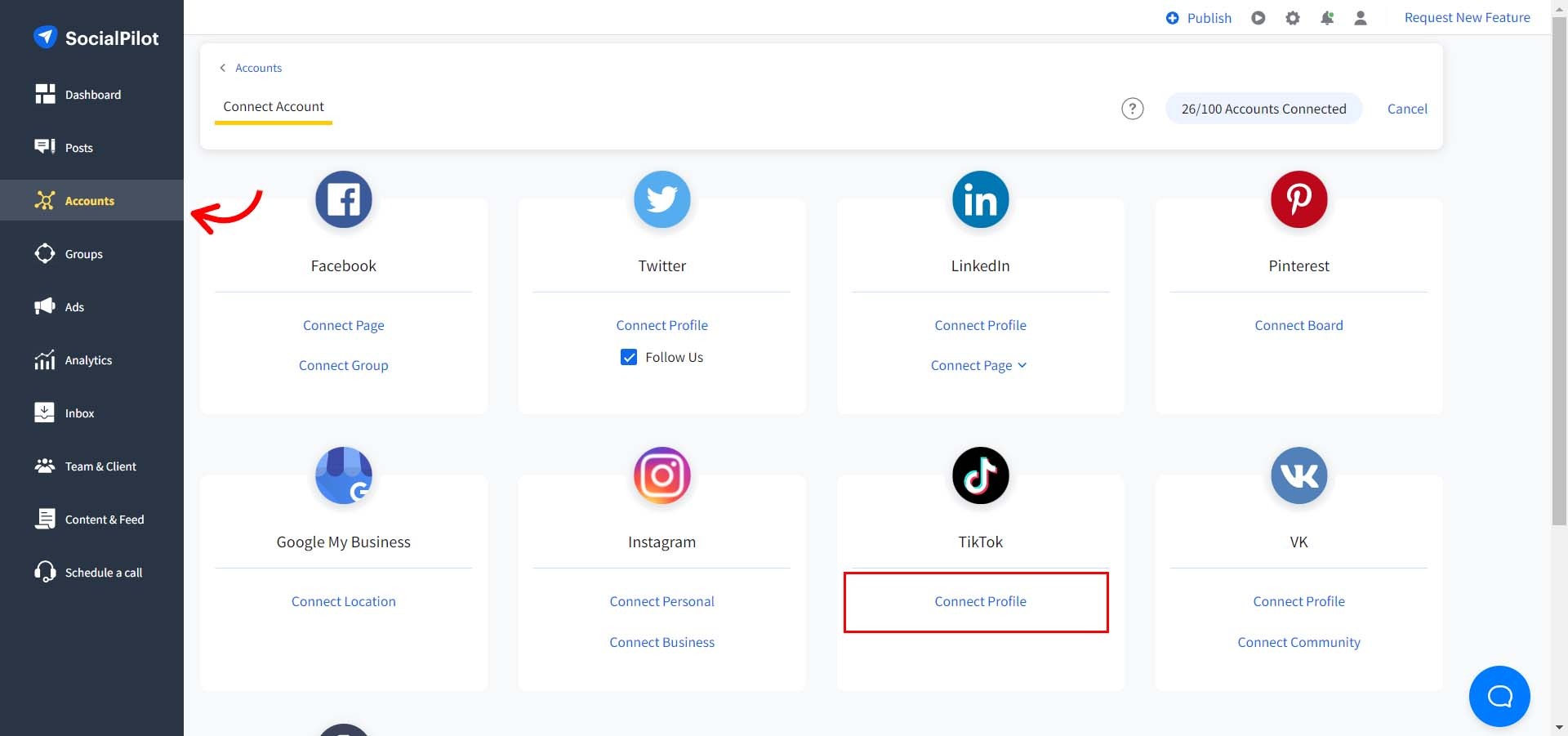 Last but not least, automate your posting on TikTok with SocialPilot. Share your videos with your viewers on time, not just on TikTok but on 10 platforms from one tool.
If you manage multiple TikTok accounts, you can connect them all to this tool. You can even collaborate with your teammates or clients seamlessly and plan out your TikTok posting calendar. Give it a try and boost your marketing strategy with SocialPilot.
Conclusion
TikTok shopping is a breakthrough that is taking e-commerce businesses to new heights. If used correctly, TikTok can be an effective tool for growing your business, increasing your brand awareness, and engaging with customers for better reach.
Planning to join the social commerce parade? TikTok shopping can be your starting point. If you are someone who loves creating content that is fun, creative, and consistent, then you are at the right place.
Sometimes, creating dynamic and appealing content often becomes a challenge. To overcome it and ace the content-making game, try out SocialPilot's scheduling tool.
Now you can promote and sell products on the platform with the help of TikTok Shopping and increase your brand presence.