TikTok gained popularity due to its all-around features of creating, editing, and sharing videos. By the end of 2023, TikTok is expected to have 1.5 billion users.
So, if you are not already on Tiktok, this can be the best time for you to join the thriving community and enhance your business to attract potential customers.
If you own a business, we assure TikTok isn't going to disappoint you. With tremendous opportunities, TikTok has taken the market by storm. With all those features, you can now reach and directly communicate with your target consumers.
If you are still skeptical about the platform, here are 8 amazing TikTok facts to help you create a presence and engage effectively.
Let us look at how you can design a marketing campaign to claim your fame.
8 TikTok Facts to Inform Your Marketing Campaign
Creating exciting content is the simplest way to create a successful marketing campaign on TikTok.
If you want to grow your business on TikTok and reach a global community, there are a few facts that you need to keep in mind.
These facts will help boost your marketing campaign and help you understand your audience much better. New marketers can strategically plan based on these facts and get a better insight into the market.
Here are 8 amazing TikTok facts that can help in your next marketing campaign.
1. Most Engaging App – Users Spend 52 Minutes Per Day on the App
Engaging with an audience can be pretty challenging at times. Taking advantage of the user's attention can be helpful. An average user spends around 52 minutes on TikTok, making it one of the most used apps.
Now how does it benefit you?
Well, you got more time to display your business. On TikTok, It's not just the audience chasing the trends; the brands also have to be in touch with the trends to get the audience's attention.
Real-Life Example: The #GucciModelChallenge took TikTok by storm, where the creators used random things to style their outfits and mock Gucci. But the unexpected was when Gucci itself did the trend and even reposted some of the famous videos. Well, surely Gucci knows how to handle the mockery with style and trends, no matter if it's runway or TikTok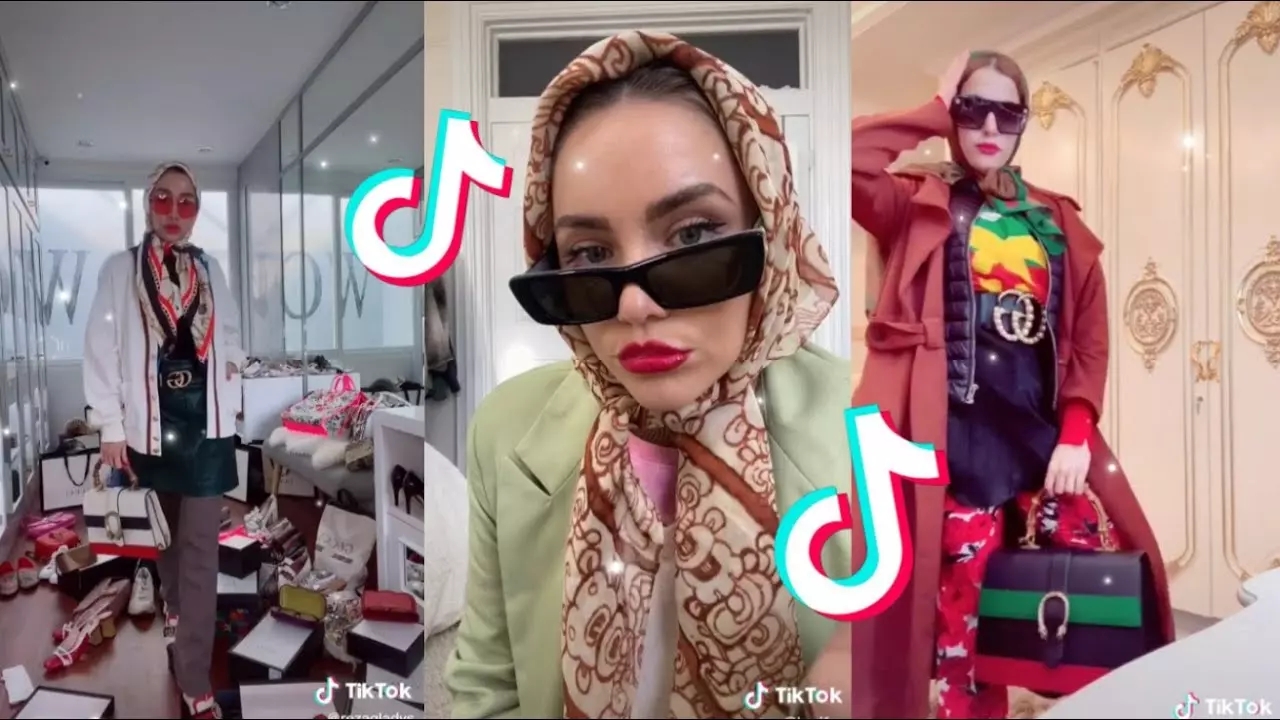 2. Using Trending Hashtags Can Get You Upto 18.57 Trillion Views
Trending hashtags and memes can be your thing to have a successful TikTok marketing campaign. Provide your target audience with appealing content to keep them engaged with your brand.
Add trending hashtags to your TikTok Marketing strategy to introduce your brand to a new audience. Trending hashtags like #fyp has almost 18.57 trillion views and can boost your TikTok Marketing strategy to introduce your brand to a new audience.
Leveraging existing trends can expand your creativity quotient in TikTok and draw in more viewers. While TikTok trends can be a random quest for many, they can be a legitimate step to market your business and help build your brand's online presence.
Do you remember the Adult Swim trend that went viral on Tiktok in 2021? According to Forbes, there have been 1.1 billion users of the hashtag #adultswim and over 82.7 million people using the "adultswimbump" on social media to date.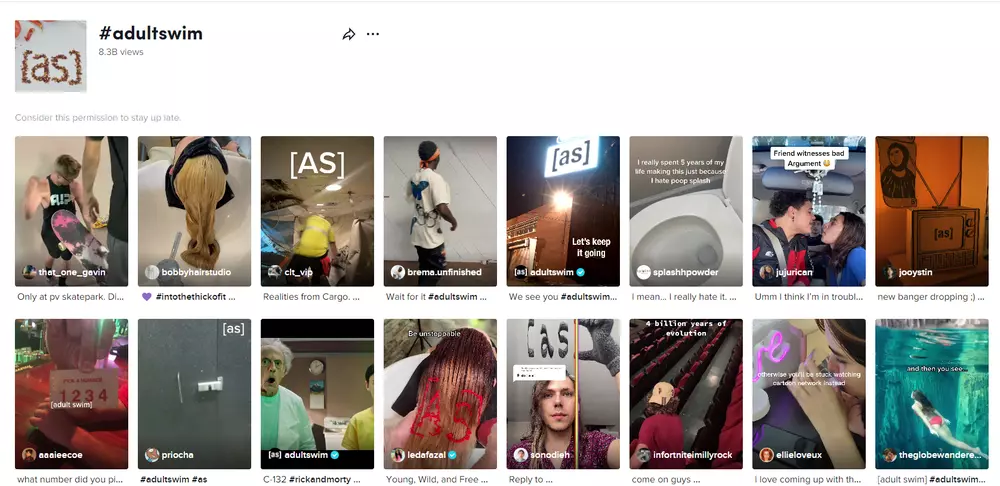 3. TikTok Has Over a Billion Monthly Active Users Worldwide – Diverse Demographics.
It would be wrong to approach TikTok marketing the way you approach Instagram or Facebook Marketing. The unique trends, user profiles, and features of TikTok make it widely different from other social media apps.
Demographically speaking, around 56.1% of TikTok users are female, and 43.9% are male and other genders. The app is popular among Gen Z and adults. They enjoy using the app because of its reliability and easy access.
To get the hold of the vast audience, the content needs to be quite up-to-date, cooler, and at the same time, easy to understand. You not only need to be viral but have a cool vibe, authentic content, and a unique approach to stay in the minds of your audience.
In fact, the content can be made more realistic and engaging with the use of different filters. These filters often help to change the content's location, look, and time.
For example, G6 filter gives a perfect retro look to the videos, whereas, Bling filter adds the extra shine to your video with sparkling diamonds.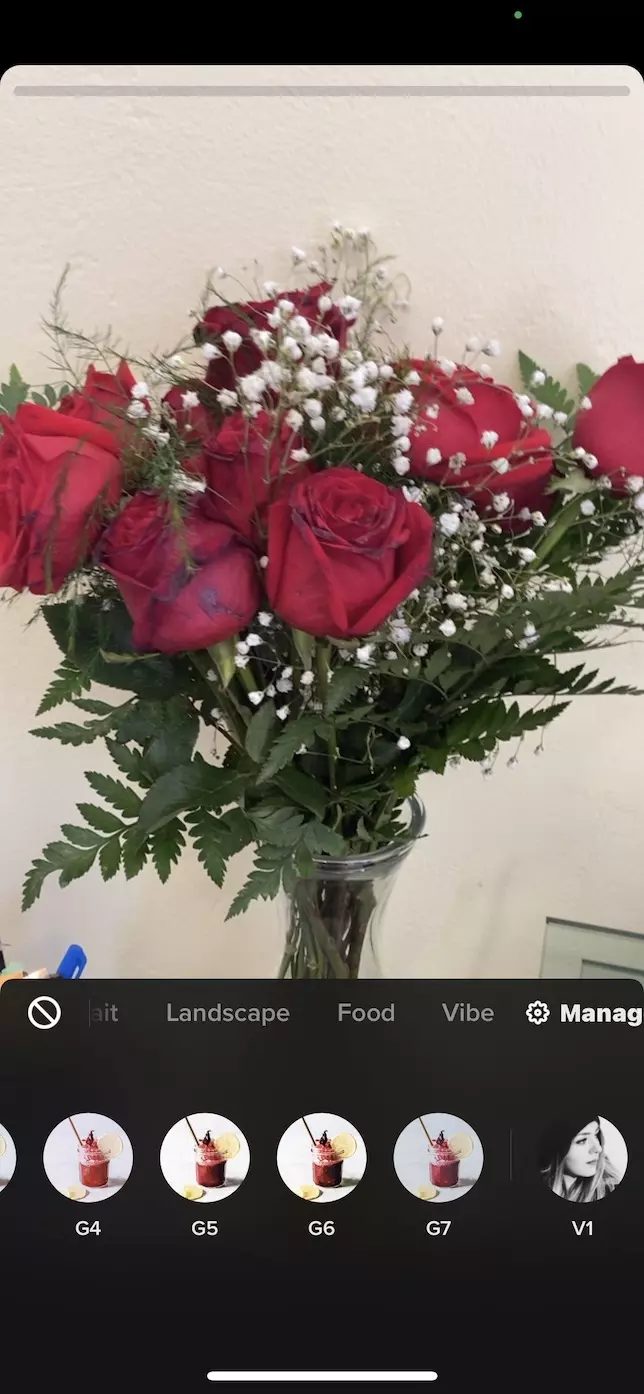 To have an approach that sells, a brand needs to understand what is in the TikTok videos that go viral. Explore the wide variety of features available on Tiktok and get an idea about the latest filters, effects, and trending music.
4. 61% of TikTokers Buy from Brands They See Advertised
TikTok Ads can go a long way to market your brand on the platform. 61% of TikTokers mentioned that they tend to buy from brands they see advertised, and 63% consider themselves brand conscious.
The best part of TikTok Ads is that it doesn't need a lot of time to engage your audience. Once an ad campaign has been set, you can reach your target audience within 24 hours.
Real-Life Example 1: FC Barcelona and OPPO's collaboration on their ad music got an astonishing 676,000 views. 2 million videos were submitted, making the ad campaign a huge success. The engagement rate was 12.6% above average, showing how two brands poles apart can still grab the audience's attention.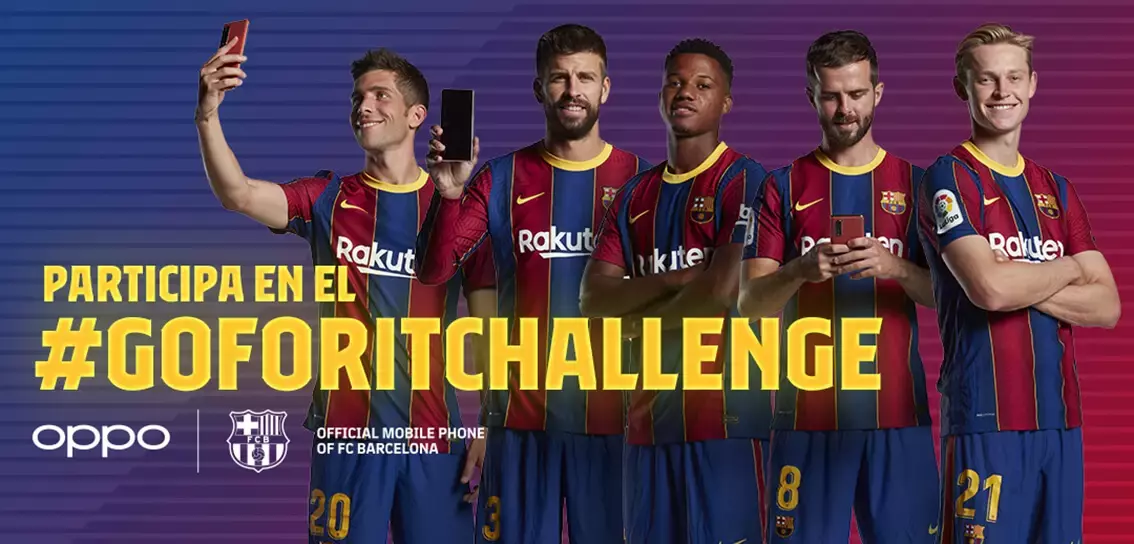 Real-Life Example 2: Maybelline's TikTok strategy was one for the books. The cosmetic company's #MayBeLi campaign was started for its product launch in Vietnam. The response included 75,000 videos and 173 million views. But wait for the best part, their online sales climbed by 32.4%!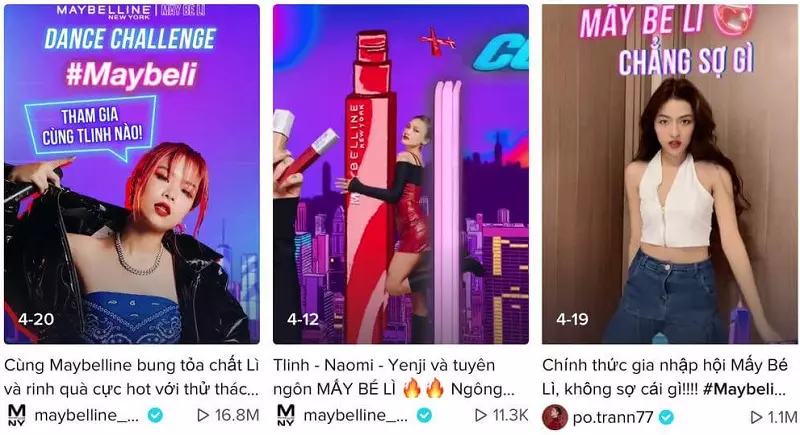 5. Influencers Can Engage 17.9% Better Than Normal Creators.
As stated by the Digital Marketing Institute, 86% of successful marketers on Tiktok have used Influencer Marketing to up their brand awareness. Influencer Marketing is an effective and popular way of generating results on any social media platform.
Real-Life Example: One can look into the case of Benefit Cosmetics, which partnered with different influencers to promote its #BrowBar Challenge. The influencers helped the brand breach audience, with almost 1.4 million views.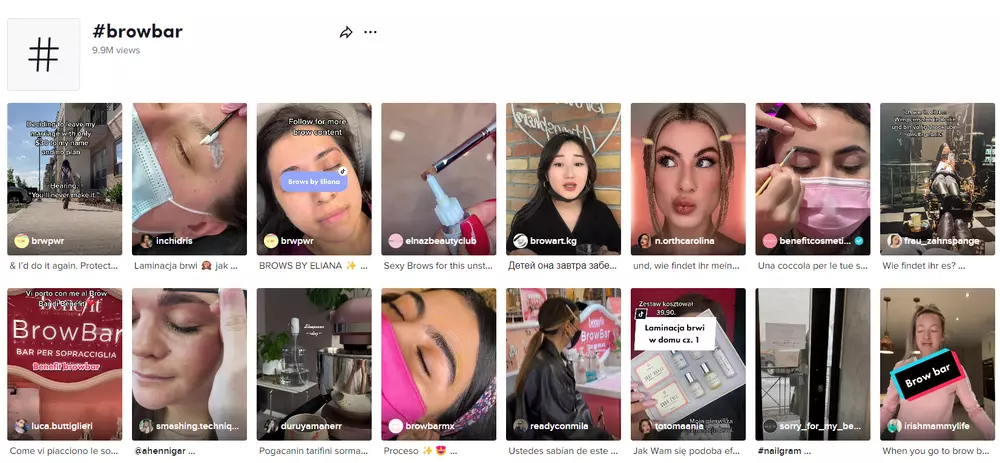 But the question is, how do you know if a particular influencer will bring about good market results?
To answer your questions, TikTok has created the TikTok creator marketplace. Upon joining this marketplace, you will see performance metrics associated with specific Influencers.
6. 63% of Unique TikTok Videos Communicate Their Message Right Away
While jumping on the trends is common on TikTok, it is also about creating original and creative content. As Sawyer Hartman puts it, "you don't have to reinvent the wheel. If you are doubting where to start, take whatever trend is out there and add your magic to create unique content that no one knows of or has noticed before".
According to research, 63% of TikTok Videos try to communicate their message and are successful in the first go.
For example, the way Gucci turned the #Gucci trend of mocking its fashion shows into something iconic and branding itself. This helped people look for Gucci Styles and sometimes even buy if they liked anything.
7. 54% of Engaged TikTok Users Claim to Have Commented on Somebody Else's Video
Well, TikTok is a platform not just for entertainment but also for expressing thoughts and opinions.
Almost 63% of the audience claim to like the post every month, and around 53% of the TikTok users have commented on somebody else's.
Audiences often tend to comment on the posts or videos of brands they follow or find attractive. Using video to answer their comments is a great way to create highly relevant and engaging content for your followers.
By taking the time to comment back, you are showing your audience that you value their input and are interested in what they have to say. This, in turn, will encourage them to engage more with your content.
Additionally, video allows you to answer questions more personally and intimately than text alone. This can help to build a stronger connection with your audience and foster a sense of trust.
One company that has capitalized on this opportunity is Brevite, a DTC backpack brand. Brevite has created comment-response videos that showcase the features of its products. These videos have helped the brand connect with its audience and increase sales. The company claims that its top comment-response videos are responsible for a 200% sales increase.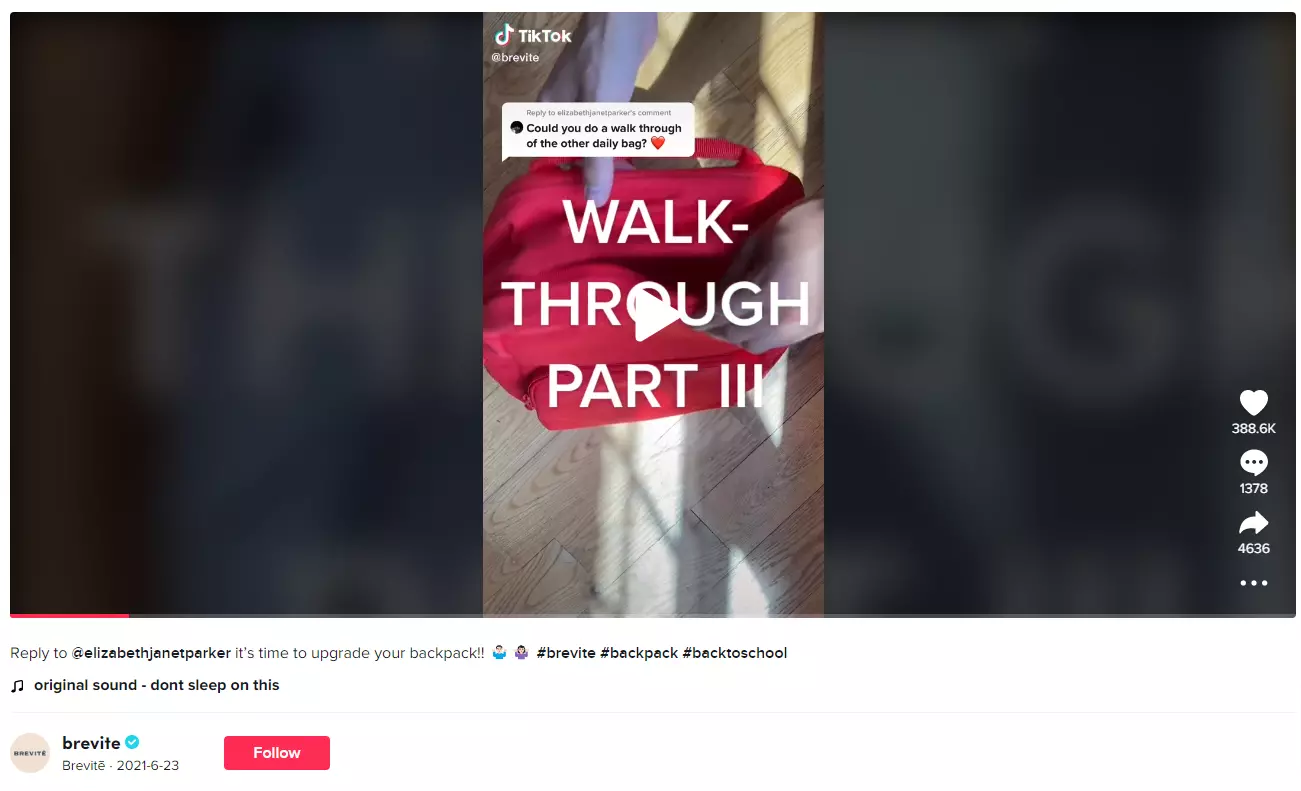 Brands have always tried to appear relatable to their consumers, but a recent TikTok trend has taken things to a whole new level.
In a post that has since gone viral, user Ramblingsanchez showed himself eating broccoli with a whimsical request for brands: "A bunch of brand accounts should comment on this for no reason." Surprisingly, many famous brands like Amazon, Decathlon, and Levi's have commented on this request.
For example, Decathlon is known for its witty comments and replies. In a user post, Decathlon Singapore commented "Just came back from the gym, sorry I'm late." Jia Qin Leong, their Social Media and PR Head was asked why they jumped into the trend and she added, "It is in the Decathlon nature to be spontaneous and fun so we commented with only the intention to chime in on the banter with brands and fans on TikTok" , this trying to establish its identity. Since then, the comment itself has received 13,000+ likes.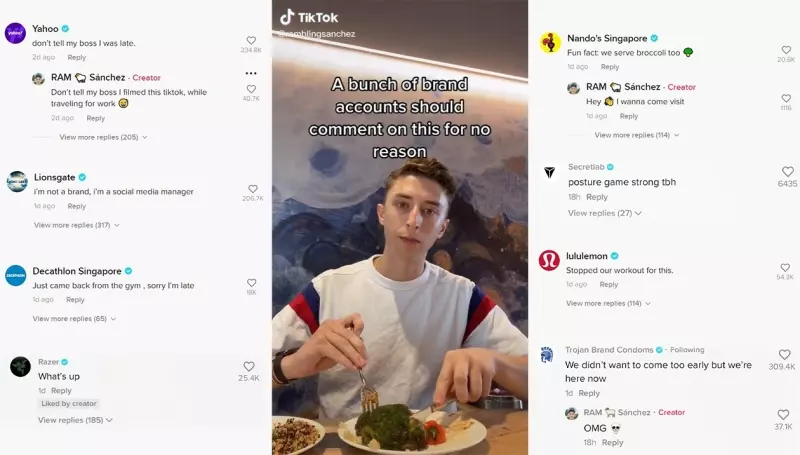 8. 90% of Branded Hashtag Challenges Have Seen a Return of Nearly 2.5x.
Hashtag challenges inspired by the current trend can help you engage a wider audience. So hop on the wagon and create your first branded challenge.
Use hashtags to create unique challenges and post them on TikTok for the users to take it up as a challenge. Brands have successfully used this format and have become more inclusive while engaging their audience.
Also, never shy away from hopping onto the latest trend. It can be a trending advertisement, song, or dance move. Combining ongoing trends with your brand content and keeping your personality intact can do wonders in engaging audiences and spreading your brand awareness.
Real-Life Example: When the popular chain Chipotle released their Cinco de Mayo deal, they knew that young people would be eager to participate. To promote this new event and give customers an engaging way of interacting with them online while doing so in a creative manner – #LidFlip was born!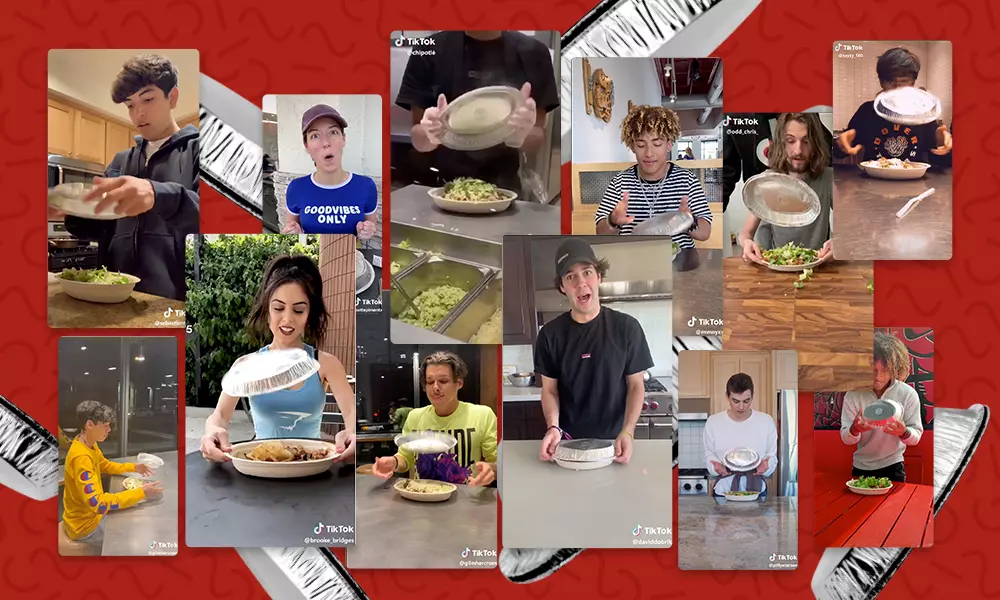 The challenge has been very successful for both parties as it helped boost awareness around one particular promotion alongside other opportunities such as getting free delivery on orders over $35 if you use promo code "CC5DAY" when ordering online.
Summing It Up
TikTok has been one of the popular social media platforms in recent years. With its engaging videos and addictive Hashtag challenges, TikTok has quickly amassed a huge following among Gen Z users. And TikTok is not just for fun and games – it can also be a powerful marketing tool.
These TikTok facts show that the platform is perfect for brands looking to reach a young, engaged audience. By creating compelling video content and Hashtag challenges, brands can boost their marketing campaigns and reach a wider audience.