People are engaging in conversations related to your brand across multiple social media platforms.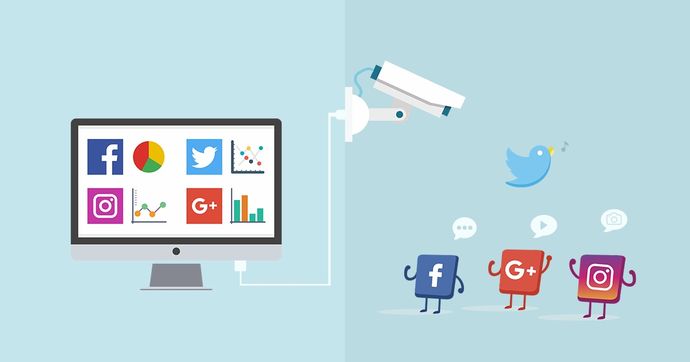 Are you listening?
According to latest reports, Twitter alone witnessed that 500 million messages were sent daily.
Leveraging social conversations has become a priority for brands. Knowing how to monitor social media and tracking the engagement has become one of the multiple priorities.
But where do you start?
Know Your Social Media Channels For Business Opportunity: The 'Why' and 'Where'
You know you have to track and monitor social media conversations happening related to your brand. So, you pick a tool that will help you do that and then wait for results.
Sounds simple, isn't it?
But it is not how social media tracking and monitoring is done. That's not the starting point. Getting a tool to monitor social media conversations and tracking social media engagement is the last step.
The starting point is to have a clear objective of why you want to monitor social media conversations and where will you monitor.
If you're doing this because everyone else is doing, you're surely stepping into troubled waters.
Set a goal.
Start with a question.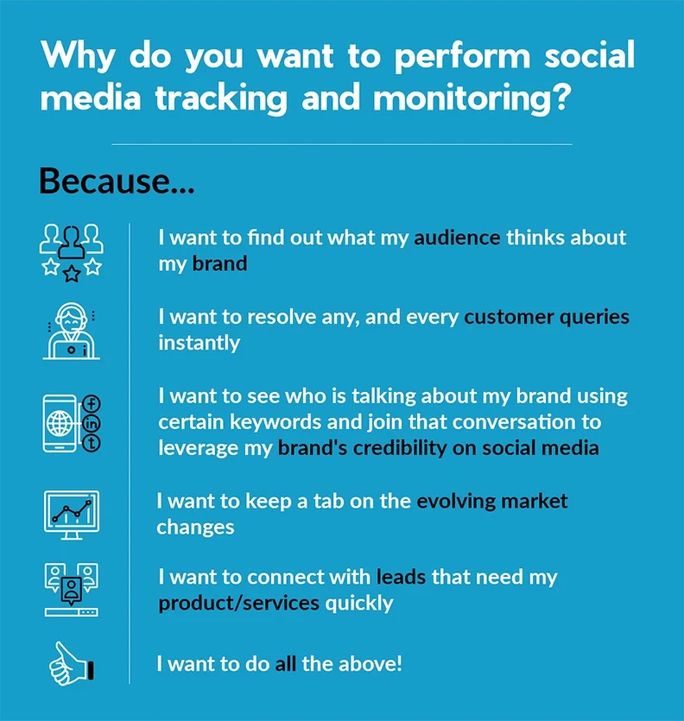 When you have a set idea of why you want to track and monitor social media conversations, it becomes easy for you to make a plan-of-action. The next thing to figure out is – where will you monitor.
Every brand has a different business proposition. You might benefit from all the social channels or with just one or two, depending on your product/services.
Social media is about building relationships.
So you need to know where exactly your target audience is spending their majority time. You cannot possibly be everywhere at one time. You need to know where maximum conversations are happening, and accordingly kick-off your social media strategy with the right tools to measure social media engagement.
Is social media monitoring and tracking for business worth it?
I am sure you are aware that monitoring is keyword-based. Hence, your first task would be to select the most important keywords related to your business and industry. You can use brand names, competitors' names, relevant keywords, and so on to track and monitor social conversations.
Using such keywords, you can join a conversation thread happening across any social channels.
For instance,
Do you remember that 'worm-funeral Twitter banter between a cucumber-loving customer and Tesco?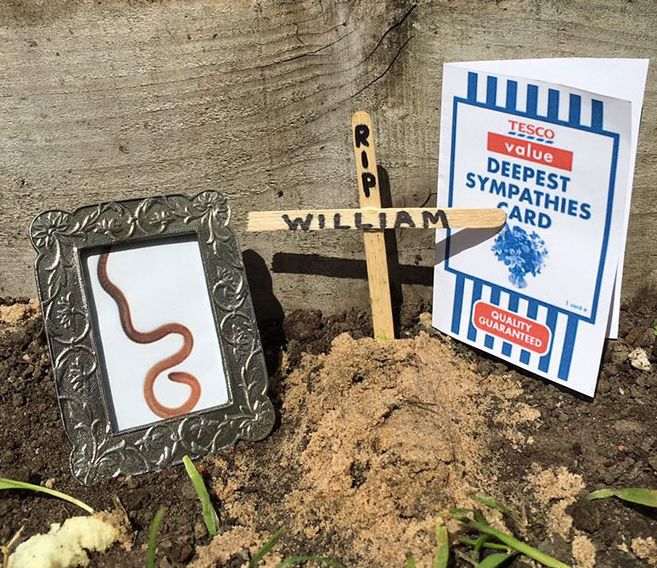 It all started when Wes Metcalfe, a regular Tesco customer bought a cucumber and complained of finding a worm inside the packaging in a rather funny way.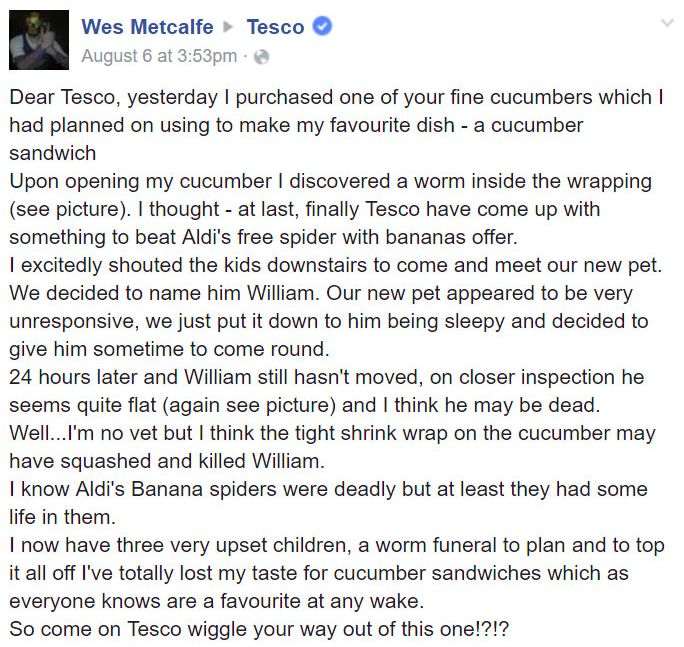 That's a huge setback for any business.
But Tesco took to Twitter to resolve it in an even more funnier way.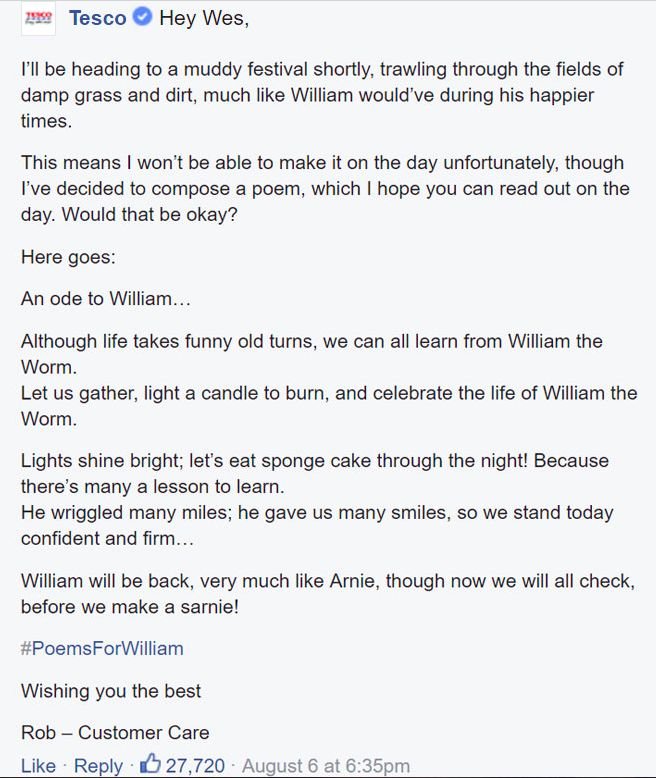 Ofcourse, it did not stop here.
Wes went on to have a real funeral and Tesco joined in too, all in a good humour. Check out their response and the full conversation here.
This is just a sneak into how businesses are monitoring social media conversations by understanding how to track social media minutely. (To not miss out on any conversations make use of a social inbox. There are many management tools like Sendible that can help you here. But it isn't very much budget-friendly especially for SMBs and agencies. Instead opt for some better Sendible alternatives from this curated list)
Be it engaging with their customers by monitoring social media conversations or getting into a cheeky fight with another brand through social media tracking (See below the Twitter banter between Old Spice and Taco Bell), conversations are becoming increasingly crucial to leverage business opportunities.
Although I have listed down Twitter examples majorly, such is the conversation stature across other social media channels as well.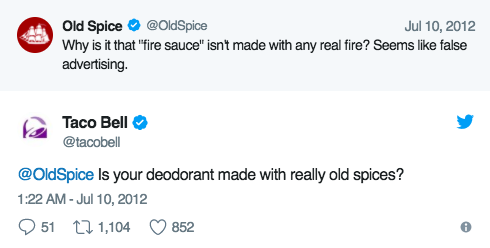 The bottom-line here is: Listening to your customers, monitoring social media conversations using specific keywords, and responding to them is essential to retain customers and connect with potential new prospects.
So, how do you do this?
Here is a quick guide on how to do it.
How to Track and Monitor Social Media Conversations?
The beauty of social media tracking and monitoring is that you will find new trends every day. Each day a new hashtag takes over social media. Consumers engage in multiple ways across multiple channels. There's no telling what you find in the next minute.
Social media monitoring helps you track business opportunities in various forms:
It can either be an opportunity to create an educational content
A content to solve a problem
Maybe a relationship building opportunity
Benefit your Business by Social Media Monitoring & Tracking
1. Understanding the sentiments, positive or negative, of their targeted audience across social media platforms. It helps in pinpointing certain behavioral patterns that can be useful in improving the positive sentiment ratio.
2. Any feedback or suggestion mentioned with the brand name is useful. It gives businesses an opportunity to:
Connect with that user in real-time
Engage in a conversation
Engage in a conversation
Help to resolve an issue
Thanking for a positive review
And keeping the conversation going
It isn't necessary to always have a response ready; at times simply listening helps.
3. Tracking backlinks can be helpful in improving SEO for a business.
4. Identifying a common pain point that multiple customers have highlighted helps a business to look into it instantly and get it resolved. A business can remodel its customer service experience to handle the complaints. If the complaints are industry-related, maybe a quick update on the product/services or an instant blog dealing with the same can help.
Track and Monitor Social Media Engagement For Your Business
It all starts with choosing a relevant social media tracking and monitoring tool. I'll assume you've already got one.
That's why you are here!
Once you finish with all the setup and configurations, start tracking and monitoring social media activities.
Steps to start with monitoring social media conversations
Schedule bulk social media updates across multiple channels to trigger real-time engagement.
Work on building a brand image across social channels. Design a multi-channel social media strategy to get maximum results.
Set up a definite goal that you want to achieve, like how much traffic you want to drive-in with your social media campaigns.
Start monitoring responses for each update across all channels.
Growing Strong On Social Media
Track your total number of followers
on social media channels that matter to you. A consistent growth in this number is a pointer that your content and visuals are attracting new fans. You can check the analytics of your social media pageprofile to track the growth month-on-month or weekly basis or quarterly.
Identify the best time to engage
with your customers and potential prospects. You need to know when exactly is your majority audience most active on social media. Best days and best time. Based on this information, you can create a tailored social media strategy to trigger more engagements.
Setting The Benchmark
Creating unique content and staying consistent plays a significant role in the success of your social media strategy and improves the overall digital presence of your brand. Understanding the content type your audiences are interested in, can really help you to craft compelling social media copies and engage with them.
Need to stand out from the crowd? Falling short on engagement?
With our AI Assistant, you can generate content ideas that will make the scrollers stop and engage with your content. You can easily automate the process of idea generation and generate enthralling content for all your social media platforms from a single dashboard. Choose a specific tone and connect with your audience emotionally.
What else do you need?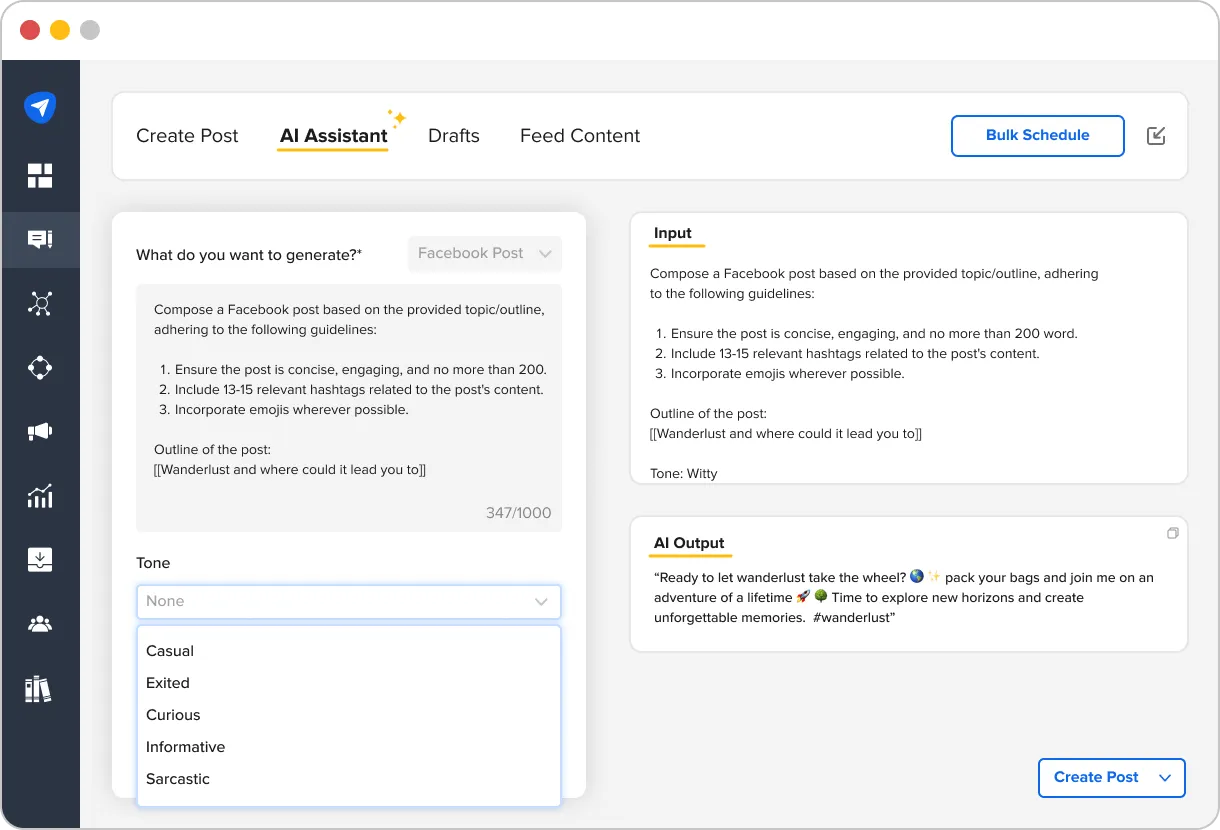 Best Times to Post on Social Media: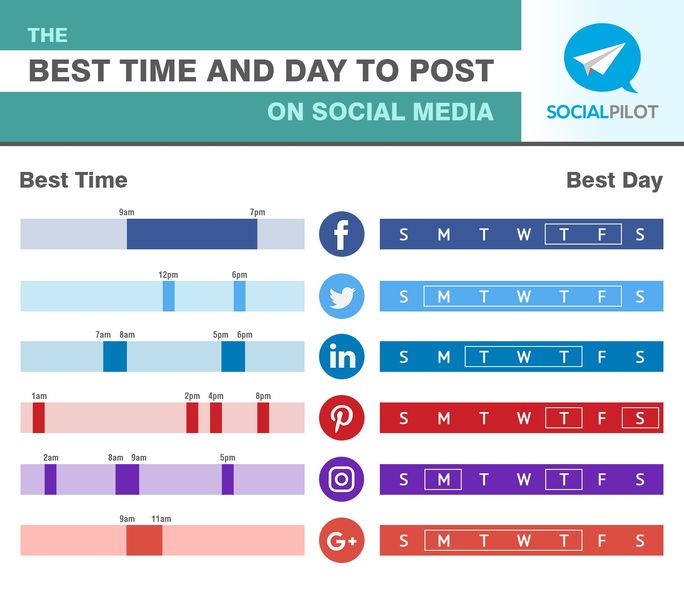 Gauging The Spectrum Of Your Posts
This is a direct number that reveals whether your audience likes your posts or not. Tracking the total outreach of your posts can help you create content that is resourceful, engaging and shareable.
For this, you need to take a dig at
Your audience's demographics
Various mentions of your brand
Understand the total 'impressions'
Tracking Your Rivals' Moves
Analyse how your competitors are engaging across multiple social channels. Identify the keywords used, the type of content, and the extent of engagement.
Use your initial reports as the base or benchmark for your future efforts.
Ask these two primary questions while measuring your efforts-
Are your numbers the same as your expectations?
How are they compared to your competitors' numbers?
Depending on the answers you get to these questions, you can start rescheduling and adjusting your social media updates. You can work on creating more engaging visuals and content to create more conversations and engagement. Include all situational contexts and conditions when measuring your social media activities to derive real-time data points.
Once you have carefully analysed your reports, the next step is to review it. Ensure you have not missed out on any metrics, carefully understand what can improve your social media campaigns, and set up new goals for your brand. If you are using paid ads, determine a budget and expected results.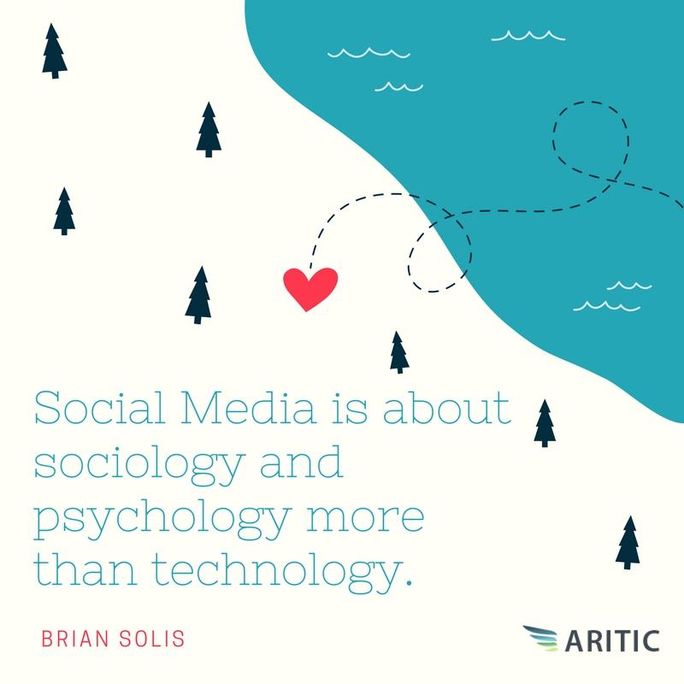 Social media is all about dealing with people of various psychologies. Not all will react the same way. Your goal is to create the maximum impact with your content, visuals, and other engaging activities like polls, quizzes, contests, etc.
The final question to ask (Always) is: Are you meeting your company's goal through social media? After all, this is the question for which you are tracking and monitoring social media conversations so minutely and consistently.