In the past, social media was seen as a fun way to connect with friends and family. Nowadays, it is one of the most important tools a business can use to reach customers.
It is one of the most important aspects of online marketing and continues to grow.
Here are a few statistics that show just how important social media is for businesses:
More than half the world is on social media (58.4%)
93.4% of all internet users use social media
People are spending more than two hours on social media every day
With statistics like that, it's no wonder businesses are looking to up their social media game. This is why social media consulting is such a sought-after field.
If you are looking to become successful in this industry, there are a few things you can do to raise your chances.
This article will discuss tips on building your business as a social media consultant and making the most of your skills!
Let's dive in.
What Does a Social Media Consultant Do?
Growing your social media presence is the main responsibility of what social media consultants do for their clients.
With the vast growth in the social media industry, each social media consultant usually has expertise depending on the platform they excel at.
Depending on which social media platform you want to grow, many social media consultants offer expertise in specific platforms, from Facebook to TikTok. The services they provide may vary depending on their specialty.
Social media consultants typically provide different services, including:
Social Media Coaching
It is mainly to teach clients how to optimize their social media. Instead of providing a done-for-you service, they will teach step-by-step how to create optimized content on your social media platform, how to improve the engagement rate for your profile, and how to take advantage of social media to improve your business marketing and operation.
Social Media Audit
Consultants who conduct social media audits as a part of their service will outline what works and doesn't in your social media profile. The service usually covers your profile optimization, reviewing your social media metrics to evaluate your current strategy, and creating a to-do list to restrategize your next social media campaign.
Social Media Management and Strategy Development
These social media consultants usually work on a retainer basis for their clients. They provide a done-for-you service to implement the strategy to grow their clients' social media profiles through various strategies, from content development and daily engagement to social media advertising if needed.
Let's move on to how to become a social media consultant.
Being on social media doesn't necessarily make you a good social media consultant.
To be a successful social media consultant, you need to combine different skillset, from content development and understanding the algorithms to knowing how to read the metrics and statistics to achieve better results.
Let's delve into the tips for becoming a good social media consultant.
1. Improve Your Social Media Profiles
If you want businesses to take you seriously as a social media consultant, you need to have an online presence that screams professionalism. That starts with your social media profiles.
Your clients will look for your profiles to understand your work. Potential clients will move on to someone else if your profiles are sparse, outdated, or just plain unprofessional.
Walk the talk, so your potential clients can see that you know the dos and don'ts of effective social media marketing.
If you're targeting a niche for your social media work, it's also important to convey your interest and expertise. Are you an expert on formal and corporate communications, or do you build fun and engaging communities with your social media work?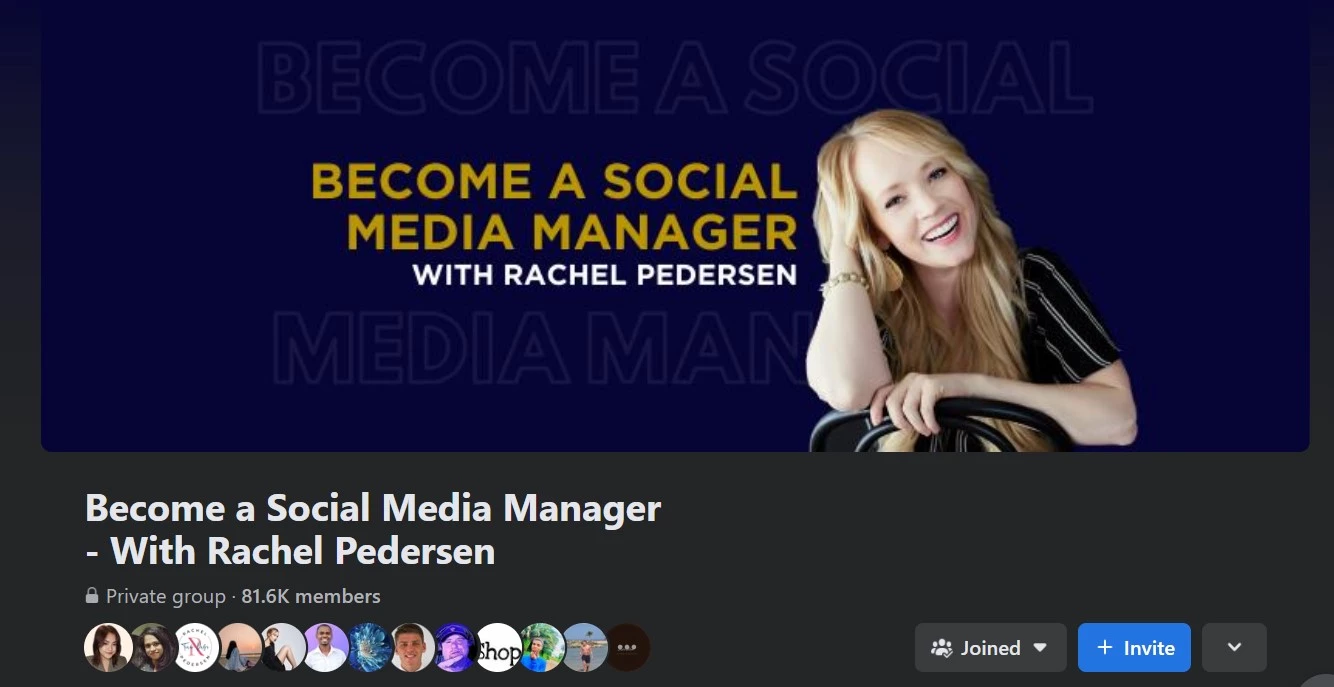 For instance, Rachel Pedersen is one of the most popular social media consultants who claim herself as "the queen of social media," and rightfully so if we're looking at the metrics of her social media profiles combined.
She has gained over 1.5 million followers across the platforms, from Twitter, Instagram, and TikTok to Youtube. If you go over on Facebook, you can also find her Facebook group to find a community filled with over 80K social media experts across industries on the platform!
2. Create Your Social Media Portfolio
Having your social media profiles spruced up is an important step in getting set up for success as a social media consultant. But you also need a great portfolio to show off your work.
You don't need a fancy schmancy portfolio to impress your clients — you just need to make sure it loads fast, is easy to navigate, and showcases your best work.
Try not to overwhelm your potential clients — think quality, not quantity.
Here are some pointers to keep in mind when creating your portfolio:
Outline your experience as a social media consultant. What's your "why"? What inspired you to become one? What's your experience that justifies your role as a social media consultant now?
Showcase some of your best-performed social media content or campaign. You can include the screenshot of the metrics for the campaign and add the case studies to outline what you do and how to get the result.
Add client testimonials to showcase positive feedback about working with you on their social media platform.
A quality website builder can help you showcase the right things correctly.
However, it is also understandable that developing a website for your portfolio can be quite expensive when you have just started.
Don't make this stop you from creating your portfolio, as you can also take advantage of some free tools and resources available to build a simple portfolio like Canva or Google Drive.
Suppose you don't have any previous clients to showcase in your portfolio. In that case, you can consider taking on some pro bono work or showcasing past projects – even if they are personal endeavors.
This will allow you to show off your skills and simultaneously build a portfolio of great work.
3. Streamline Your Client Pipeline
Sometimes, the challenging part of starting your own business is to streamline your work system, and the same goes for being a social media consultant.
When you decide to offer your social media consultancy service, you need to streamline your client pipeline.
This is to ensure that they get the best customer experience when they work with you on the project. This involves pitching your service and onboarding them as a client to streamline the collaboration system between you and the client.
While free tools like Google Forms or Google Docs can help you streamline your collaboration, you can also invest in some automation tools for sending proposals, signing agreements, managing projects, and invoicing.
As a social media consultant, a few tools may help you streamline your collaborations with your clients. These include:
CRM (client relationship management) tools with various features that include creating proposals and signing the agreement for onboarding and offboarding clients, such as Dubsado or HelloBonsai.
Invoicing tools to ensure that you send out invoices and get paid on time, such as Billdu and InvoiceBerry.
Project management tools to streamline your collaboration with clients, like Trello or Asana.
4. Find Great Clients
It might be tempting just to accept any client that comes your way, especially when you're starting. But that's not always the best idea.
You want to ensure you're working with clients that are a good fit for you and that you can deliver great work.
Some factors to consider when looking for clients:
Do they have a budget that matches your rates?
Are they in an industry or niche that you're passionate about?
Do they have a good reputation?
Are they likely to be long-term clients?
Of course, you can't always control who your clients are. But it's important to be selective and strategic about the clients you work with to set yourself up for success.
As an absolute beginner, you can consider taking up small freelance projects through Upwork or Fiverr.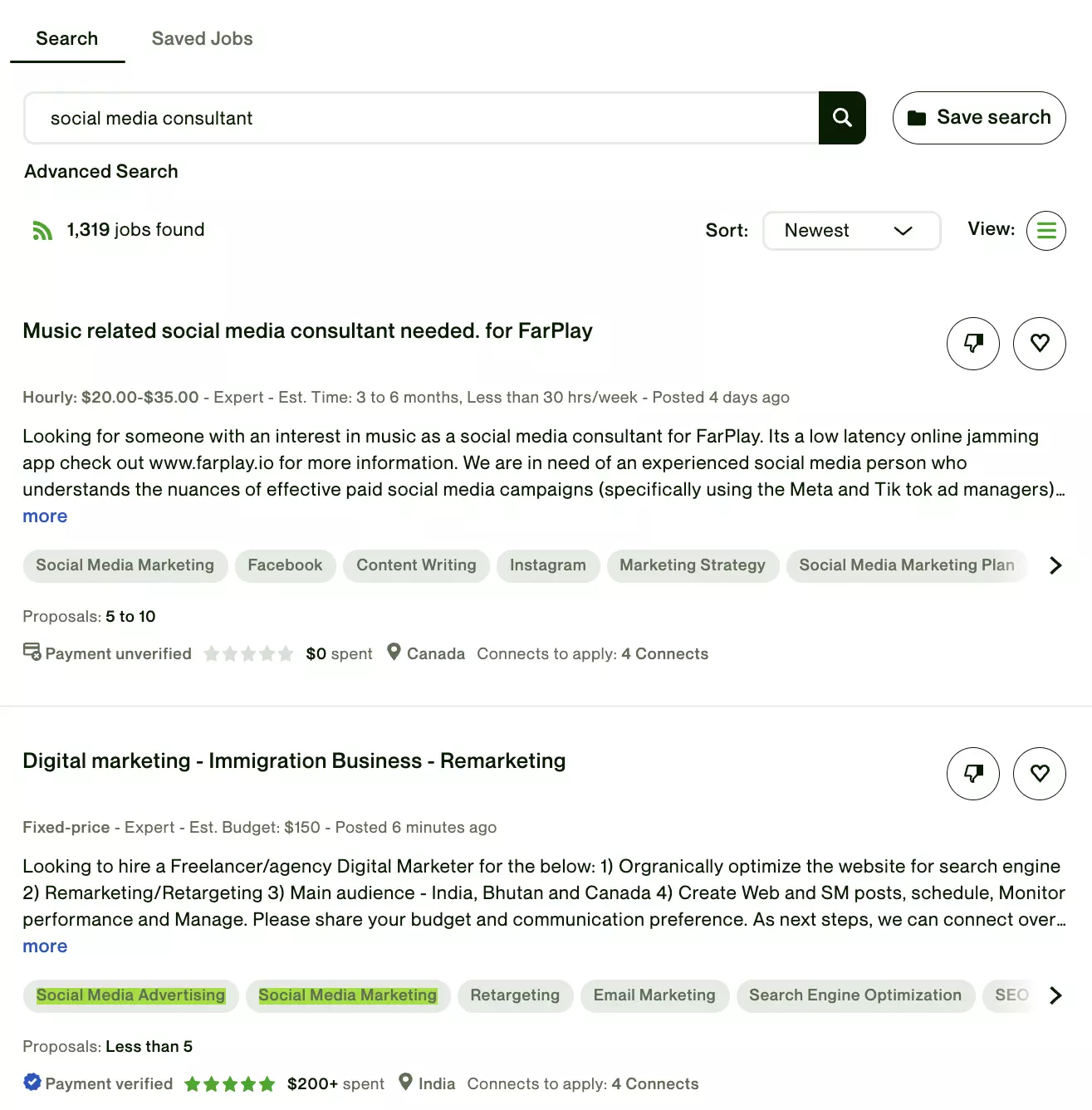 Social media consultant jobs on Upwork
5. Expand Your Networking With Other Social Media Consultants
Expanding your network with other social media experts is essential for social media consultants, as social media is a fast pace industry where algorithms and strategies change frequently.
When you network with other experts, you'll get updated with the latest social media change and trends to implement them to your account and clients.
Depending on what you do for your clients, networking with other social media experts will also open the chance for you to scale your business and expand.
You can collaborate with other social media consultants to bring more value to your potential clients according to your expertise.
6. Use Essential Tools for Social Media Consultants
No consultant is without their tools, and you should choose your tools of trade carefully.
There are many great social media tools, so you should take your time and get to know them to figure out the right fit for your needs.
We've got some great suggestions for you:
1. SocialPilot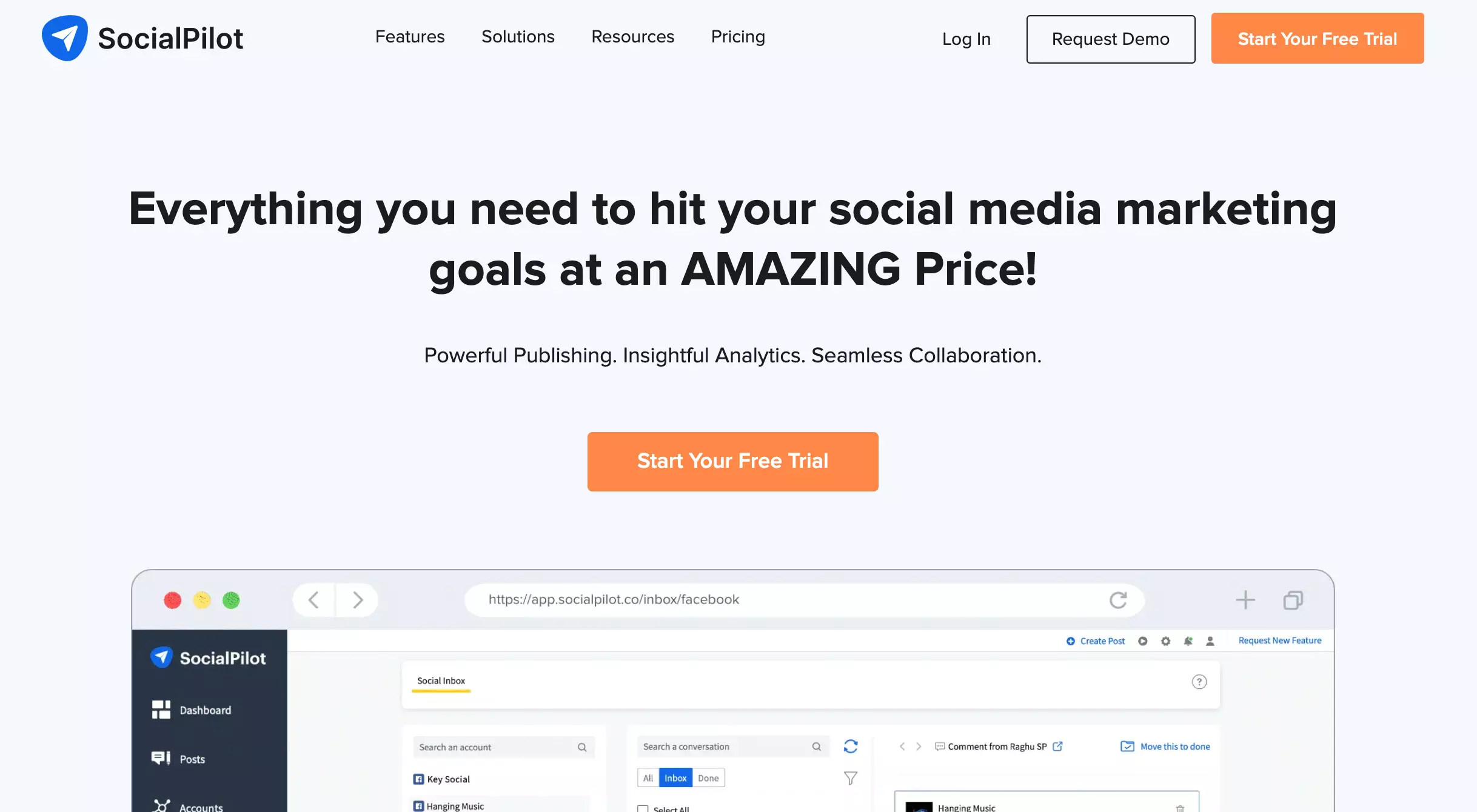 SocialPilot is a great resource for managing your social media consulting business.
Whether flying solo or building a great team, SocialPilot will take care of your work, from social media scheduling and calendars to curation and automation.
It is a simple and cost-effective social media management tool for agencies and social media consultants to help them strengthen their brand presence across all major social media platforms.
Free trials for 14 days are available so you can take it out for a spin.
---
2. Biteable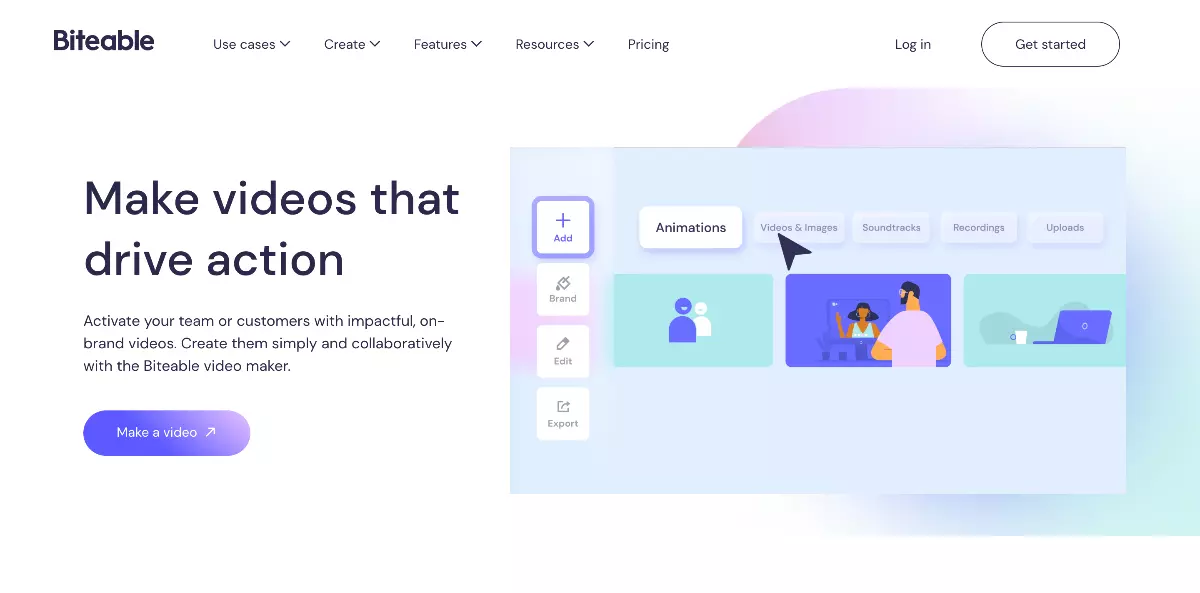 It is a great tool for creating engaging videos that attract attention on whatever social media platform it's on. Biteable can help you create great video content that can set you apart from others.
A free 7-day trial is available, and plans start at $49 per month.
---
3. Canva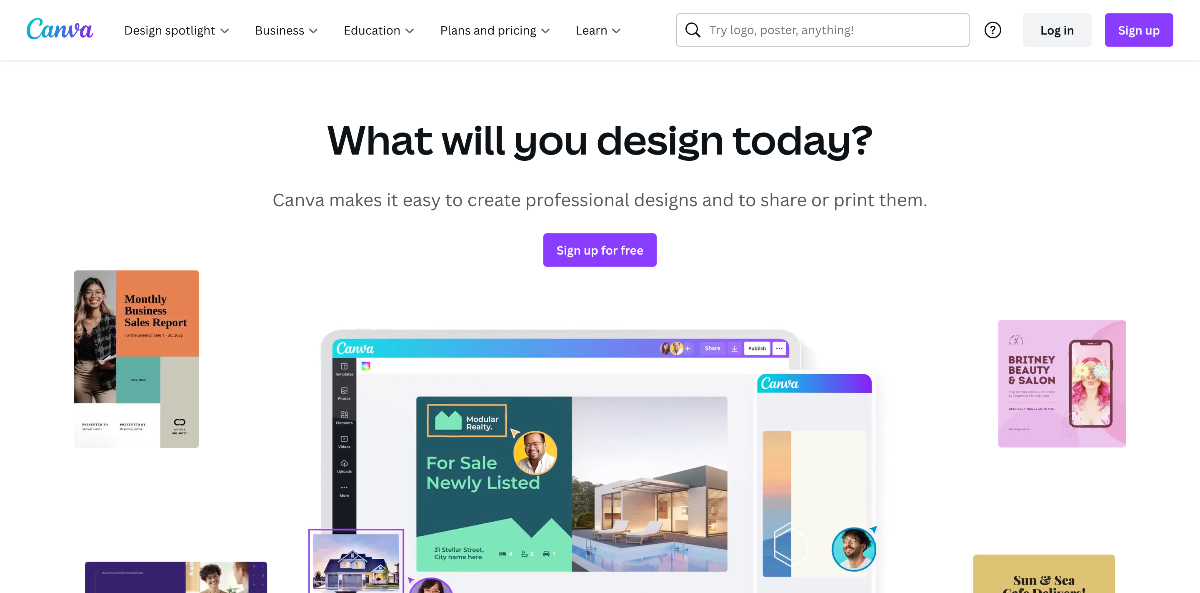 Canva is a great tool for designing visuals for your social media content. Whether you need static content, animation, or even video, It has many features that will simplify your design process to develop your content.
As a social media consultant, you can benefit from using Canva in your working system. Whether you use Canva to create a proposal or develop a social media template to sell to your clients, the advantage of using Canva is endless.
---
4. Google Drive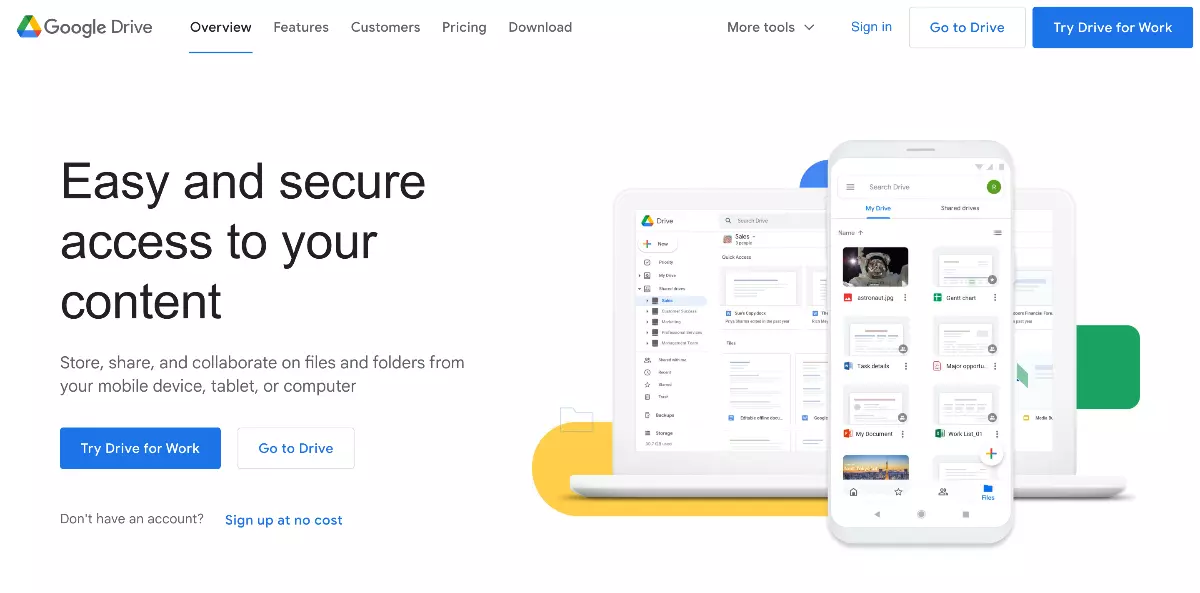 If your focus is especially on social media management and strategy development, it's essential to have a great file-sharing tool that enables you to get access to your client's content and brand assets.
Google Drive is one of the cheapest and most efficient tools, as you can store various files, from documents and photos to videos, under one platform.
As your business grows, you can always upgrade if you need more storage to share more files.
---
5. Trello
Trello is an excellent project management tool you can use as a client portal for your social media clients. Whether you want to create a social media calendar or have an all-in-one platform to go and discuss the entire project across the team, Trello is a great option.
It offers many ready-to-use boards for social media consultants. Still, you can easily create a new board from scratch, which you can design accordingly based on each team member's responsibilities. The platform is equipped with so many useful features, and you can connect it with various other tools that can support your role as a social media consultant.
Final Thoughts
Helping brands and businesses with their social media presence is a rewarding and creative job. Following the tips in this article, you can take your social media consulting business to the next level of success.
Remember always to learn and investigate new platforms, strategies, and tools to offer your clients the best possible service.
You can build a thriving social media consulting business you love with a little effort.
Good luck!