This growth hacks series is the ultimate answer to the boost your business requires. This journey starts with growth hacking for content creation, moving on to distribution, expanding the reach of your content through increased engagement, and finally, filling your top funnel leads through social media. We have added a complementary chapter on "advance growth hacks". This series aims to help budding growth hackers who want to experience a boom in their business through social media.
Let's get started with the first step, creating content that resonates with your potential audience.
I've seen marketers and brands create content for the sake of just that.
When I asked why, they said – "Because everyone else does it!"
Remember, content is a means to an end. Why are you creating content? Simply put, your content probably aims to:
Entertain – Think Buzzfeed's "only 90's kids can relate to this" content. That piece of content wants nothing but to amuse you.
Educate – Have a look at Bloomberg's Twitter page. By sharing financial and political news from around the world, Bloomberg aims to educate and inform you.
Engage – Dunkin Donuts' polls on social media are great examples of engaging content. The audience actively interacts with the poll for a specific period of time.

Inspire – Staying true to its tagline, Nike's Instagram is filled with pictures and videos of inspirational people asking you to 'just do it'.
So, depending on these parameters, you must create content that ultimately helps people to feel good, learn something, feel connected, or urge them to bring a change.
It makes for the basics of content creation for social media. The following content growth hacks will help you determine the content that interests your audience and the strategies you can employ to create such content.
1. Analyzing Social Media Content Data
Not a data fan? Well, data analysis can be quite complicated. Hence, it's no surprise that 64% of marketers believe it's their role to collect data but not analyze it.
Without analyzing data and using it to improvise your strategies, social media marketing will end up being a shooting-in-the-dark exercise for you. Social media data plays a crucial role at every stage – creating/curating content, distributing it, and promoting it.
Facing a problem analyzing your social media metrics across various platforms and conveying the results to stakeholders?
Leverage SocialPilot's comprehensive analytics tool to monitor metrics from various social media channels on a single dashboard. Additionally, merge the analytics data from multiple platforms into one cohesive shareable PDF report to provide stakeholders with a thorough update on your progress.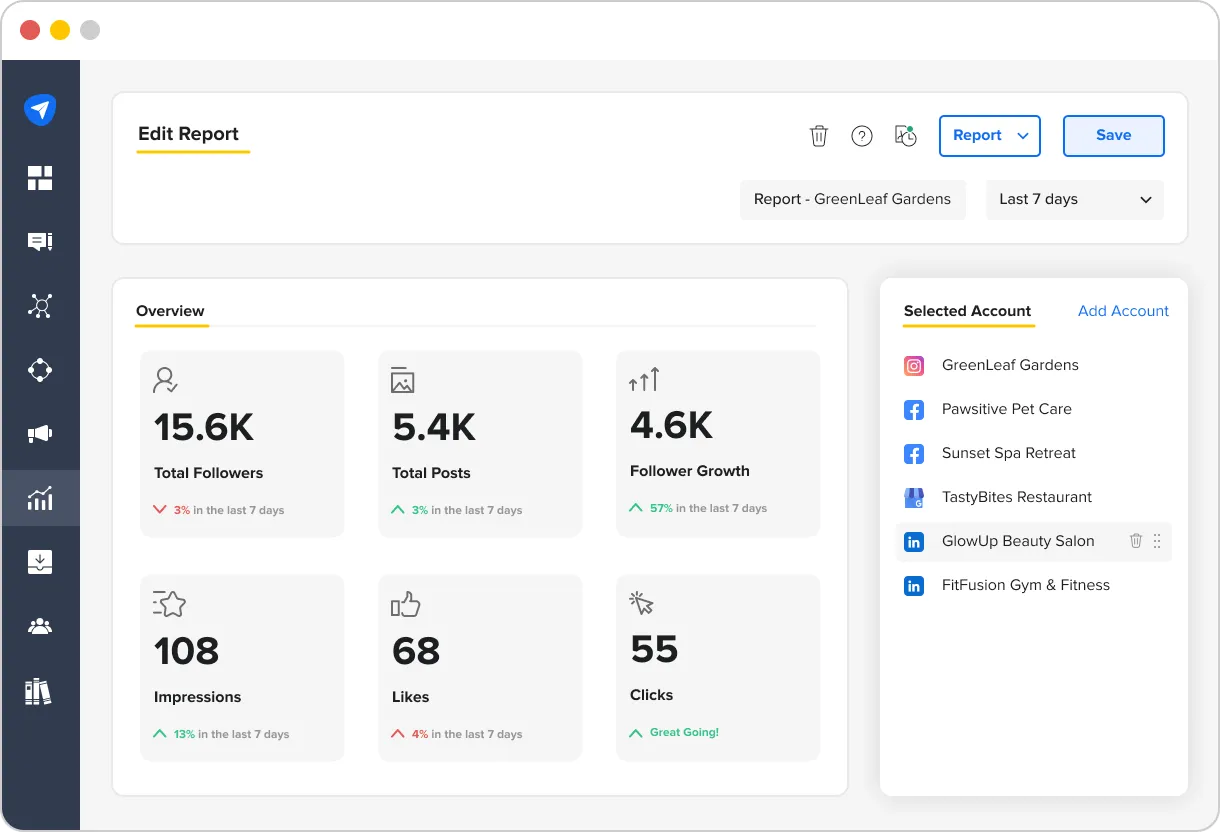 There are a lot of articles available on the internet that talk about the what and the how of social media analytics. Allow me to tell you about the bare minimum that you need to do here.
When it comes to marketing on social media, every business (and I am assuming yours also) aims to achieve the following:
Increase sales, revenue, customers, etc.
Create brand awareness
Create brand loyalty
Establish authority
I have listed some metrics here that'll help you understand how close you are to achieving these goals. The 'bare minimum' effort I talked about earlier consists of these metrics.
You must track and analyze these metrics:
Create brand awareness – Traffic
Create brand loyalty – Audience/Follower Growth
Create brand loyalty – Engagement
Establish authority – Reach/Impressions
Increase sales, revenue, customers, etc. – Conversions
Now, let's talk a little about setting your Social Media Marketing goals based on the latest social media statistics. I believe you already have some goals in mind. So, take a pen and paper. Make a list of all your goals.
We'll review them against some questions. After reading every question, look at your goals and see if you can answer with a 'yes'. When your answer is 'no', make changes to your goals accordingly.
Let's go:
Are your goals specific?
To elaborate, here are a few examples of vague goals:
I want more people to know about my brand.
I want people to stay on my website longer.
I want to increase our sales.
If you noticed, these statements don't specify things like how many people, for how long and by how much. So There's no way for you to know if you've reached your goal because you weren't specific.
Are your goals measurable?
Measuring your social media marketing results is crucial to know whether your efforts are paying off. Decide on a metric for each goal.
Here, I've listed the metrics that you must measure if you wish to achieve these goals:
Goal: Increasing social media engagement
Metrics:
Goal: Increasing traffic to your website
Metrics:
Total sessions
Total page views
Bounce rate
Average session duration
Traffic on mobile vs. desktop
Goal: Increasing sales
Metrics:
Conversions
Leads
Online vs. offline sales
Are your goals attainable?
Yes, it is good to aim for the sky. However, hoping to reach the sky in a few months is not exactly attainable. Determining whether your goals are achievable involves setting a pace that helps you achieve what is realistically possible.
Are your goals relevant?
Before you start, you must decide on business objectives, values, messages, and sales goals. What kind of impact does your business wish to make in the industry? How does it add value to people's lives?
Your social media marketing goals must be relevant to your business objectives. Let's take an example. My product is a social media marketing tool with a target audience that comprises bloggers, social media teams, agencies, and enterprises. My business objective is to enable users to manage all social media processes from one dashboard, thus automating everything at a reasonable cost.
I say my marketing goal is to increase YouTube subscribers to 100,000. What difference does it make? Will it help my sales? Does it align with my product capabilities?
No. That's because my product doesn't provide services for managing YouTube channels or accounts. Even if I do get 100,000 subscribers, they won't be interested in signing up for the tool.
Are your goals time-bound?
Give yourself and your team a deadline for each goal. Deadlines give you the necessary push to keep working towards achieving goals. Without them, we'll be left feeling that we have all the time in the world. Well, we don't.
How Do I Establish My Content-Marketing Goals?
In order to establish your content marketing goals, you ought to be S (specific) M (marketing) A (attainable) R (relevant) T (time-bound). Furthermore, to be SMART, you will need social media data to back your claims. This data is spread across various resources – google analytics, social media analytics, content curation websites, SERP data, etc. With all the possible data compiled, the list of goals you create will help you conquer social.
Once you know the goal (for example, growing your email list), you can go on to the next step: figuring out the exact need of that desired audience.
Once you know what they want – and you can find this out through keyword research, Google Analytics, and, my favorite, YouTube long-tail research – you'll find that there's something that keeps coming up: questions or something that they need and continue to ask for. So that's where you start.
Once you know what that is, you can create something that satisfies that need. But more on that in a minute. The next step is actually visualizing how the whole process will work.
2. Create Shareable Content
What do I mean by a high level of content sharing capability? Create a piece of content that speaks with your audience. If it resonates with your audience, they will share it across other channels.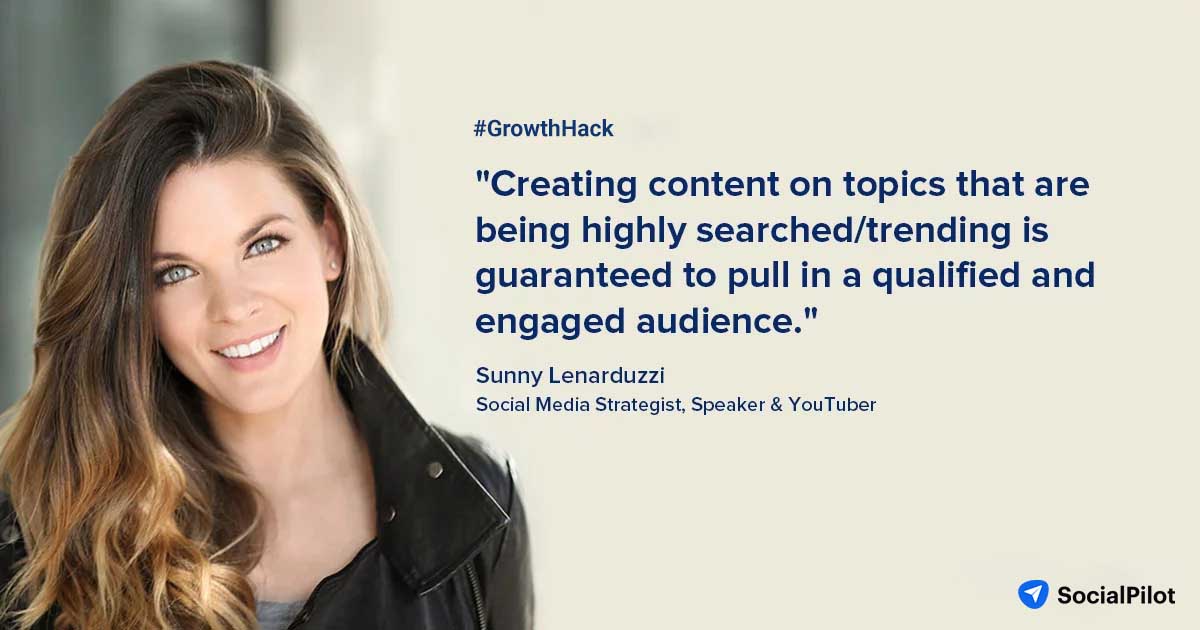 I have a checklist that brands and marketers use to determine whether their content is shareable:
Create short, visually appealing content
On average, there might be thousands of posts in each user's social media feed. So how do you ensure he/she stops scrolling at your post? One, keep it short. For brands, social is all about saying more with fewer words. With people's ever decreasing attention span, this is important. Two, make it visually appealing. It must be something that attracts attention immediately and is easy on the eyes.
Create content to showcase your brand's personality
Shareable content always has an element that makes it unique. More often that not, it's the brand's personality reflected in that content. Brand personality is a mix of tone, colors, visuals and of course, the kind of content you are sharing.
Let's take the example of Discovery. They posted this tweet as a part of their 'Photo of The Day' series.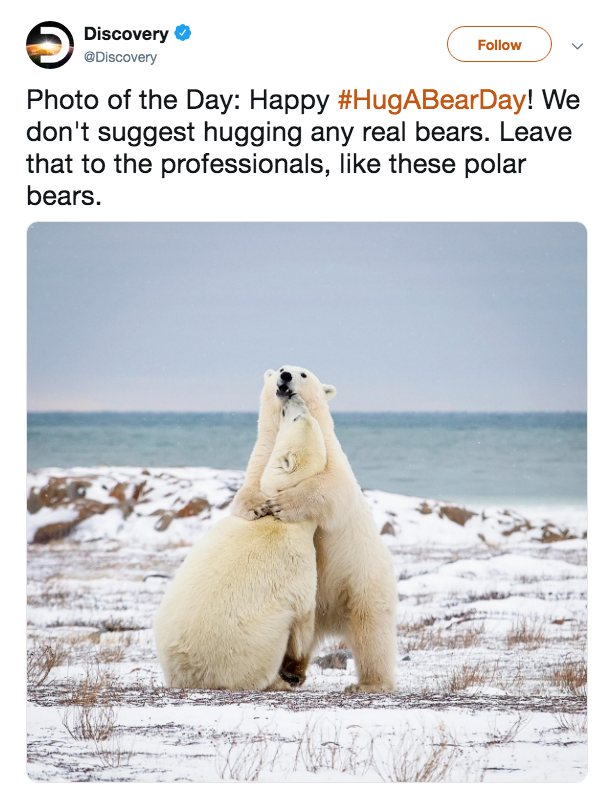 Now, based on the tweet's tone, think of Discovery as a person. I bet you thought – young, sassy, smart, funny, and relevant. That's Discovery's brand personality. This tweet was retweeted 179 times!
Also, use your content as a medium to tell your brand story – find pieces of your story that you can share with writing, visuals, or video.
Content that adds value
Value can be anything – right from "I learned something new" to "my friends would love to know this". Basically, the content must hold some meaning for the user, thereby encouraging them to share it.
Emotionally-appealing Content
Use your content to connect with your audience at an emotional level. As a result, you create something that your audience will feel connected to, talk about, and eventually buy. Remember, the shareability of your content will decide whether it has the potential to go viral.
Remember, the shareability of your content will decide whether it has the potential to become viral.
3. Leverage Visual Marketing in Your Social Media Content
Like I said earlier, create a story with your content. This story can and should include visual components too. According to an Impact article, 82% of consumer internet traffic will come from videos by 2023. Now, where does that leave the rest of us?
Lesson – include visual elements in your content. If it's a blog, create short video that talks about its highlights and include it in the beginning (say, after the introductory paragraph). You can also use these videos to promote the blog on social.
Things to keep in mind while uploading visual content
Always upload high-quality images
Small and low-quality images reek of unprofessionalism and cheap quality, at least so on the social media community, so always try to upload all social media images in high resolution that are of at least 1280 X 1280 pixels in size. Also, the tool you use for clicking pictures matters. For example, cheap quality mobile selfies may be fine on Facebook. But on Instagram, where the quality of an image is everything, you cannot post low-quality images and expect people to put their faith and money in you. Finally, always use a good quality camera and make sure the lighting is good when you click the pictures.
Don't be afraid to experiment
Many online marketers and their creative teams think their tasks are completed by implementing a single creative concept focused only on one thing. However, ads that stand out from the rest may seem to combine different creative visual elements and patterns. For example, if you are an online book store, obviously beautiful images with books or bookshelves are nice. Still, if you really want to impress your customers, you should articulate a whole scene as soon as someone reads one of your books, "like slaying dragons or rescuing the princess." The more creative elements you combine, the better.
Use appropriate filters
Image enhancing through filters is used by the vast majority of brands that have accounts on Instagram. Filters, however, can either make or break the appearance of your images, and it would be wise to experiment with multiple filters first to get the effect you really want, as you don't want to lower the quality of your photo or distract the users.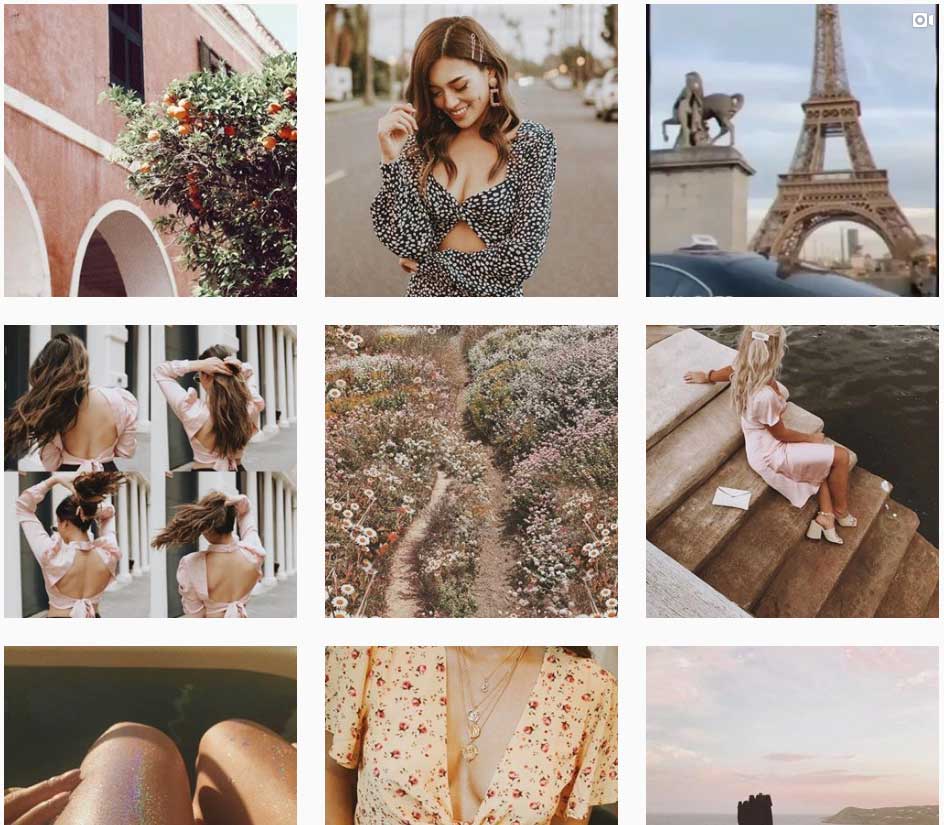 Look at the Instagram account of Privacy Please. They are consistent with using a polaroid filter in all the Instagram posts, and that's what makes them easily recognizable and unique.
Use beautiful backgrounds
Nothing makes a product, service, or person stand out more than a relevant and beautiful background. It is 10X more important than filters as this is what will make your product/service shine at its best. I am not talking about plain white, black, or green screen. Rather I am talking about natural yet creative backgrounds shot at the right place, at the right time. If you have no clue on which background to use for maximum impact, work with experienced graphic designers to enhance it visually with creative visual elements.
Add real people in your photos
Photos with faces perform almost 40% better than without faces. If you own a medium to large size company, post photos of your employees or a model happily showcasing your product or service.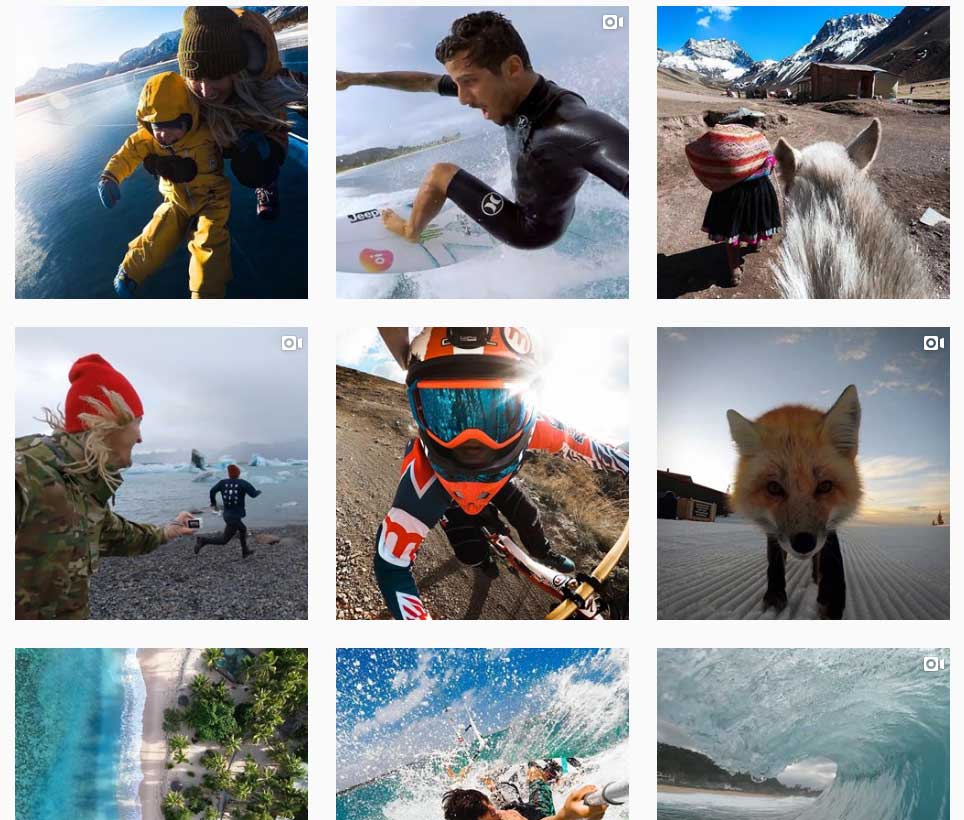 GoPro's Instagram is filled with photos of people on various adventures – most of them are shared by the customers.
Add a catchy text
Although pictures are the most important when it comes to Instagram, you shouldn't underestimate the value of your text/captions. Use catchy/interesting captions like "Giving our best shot" or "enjoying a heartwarming delicious meal in our restaurant." It is very important as single product descriptions look boring unless they come with a positive phrase or feeling conveyed in the text.
4. Use Various Content Forms That Suit Your Message
The content format you choose must suit the content (or the message you are trying to convey). Sounds easy right?
Well, it's not. It can actually be very confusing. Let's take an example.
Say I want to create a piece of content that talks about recreating a famous recipe using one of my products. So I created an infographic showing all the ingredients and processes that go into making it.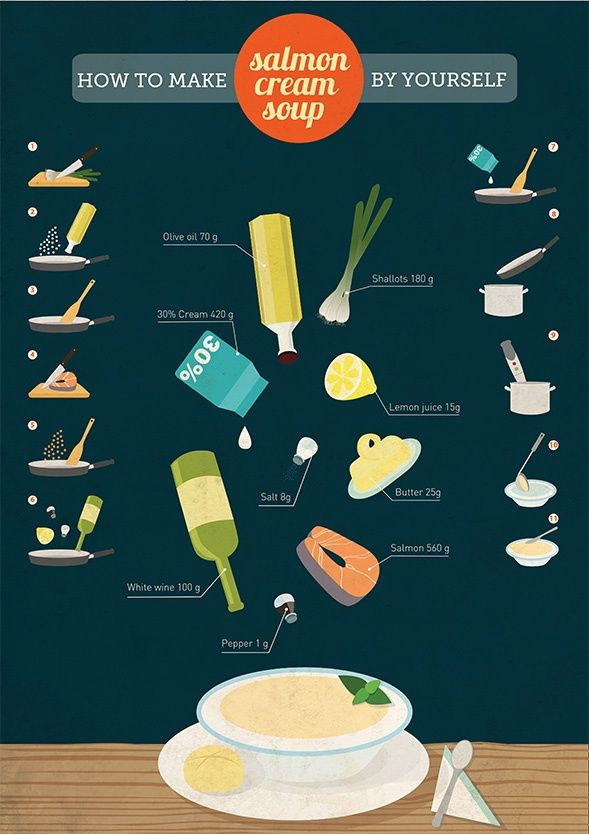 For another social platform, I tried creating a how-to video.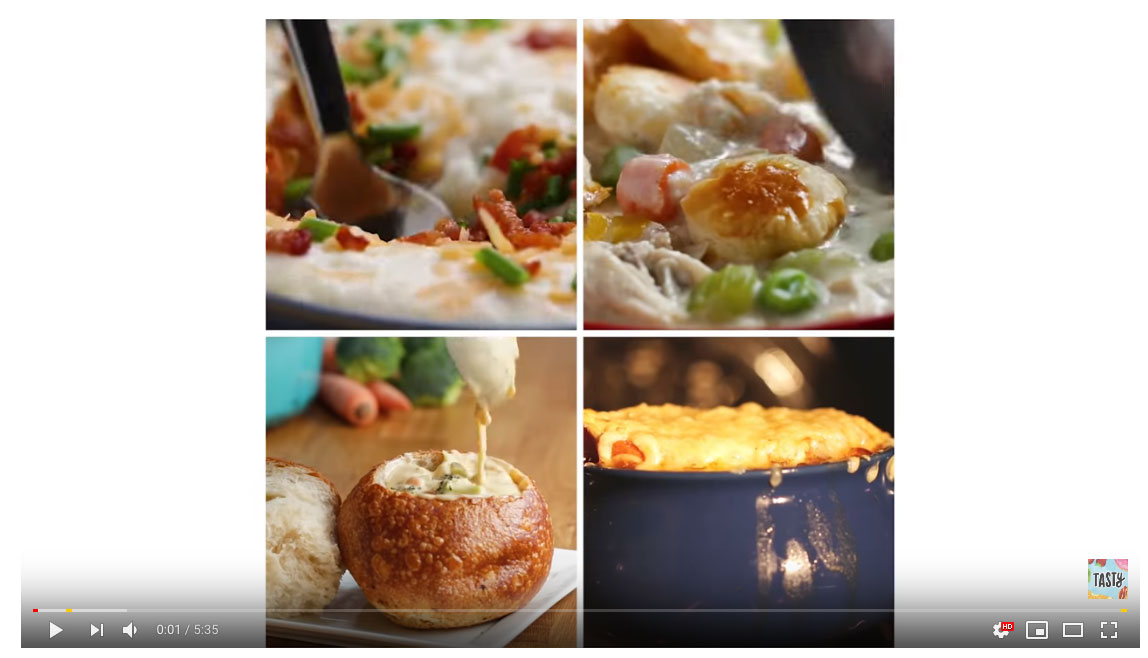 This video simply shows two hands at work – making the soup – and using my product in the process.
Which one of these would you find the most engaging? The video, right?
This happened because of the following reasons:
Video presented the content in a better (visually speaking) way.The visuals of soup, ingredients, and the person making it adds to your learning experience.
It doesn't draw attention away from the message.You got to see the entire recipe in action without getting distracted by the chef's face or voice. Also, you saw how my product (could be a blender or a new kind of cream) aids the process.I examined hundreds of content pieces on the internet and created the following list. This list will help in getting a basic understanding of what format works for what kind of content.
| | |
| --- | --- |
| Message | Content Type/Format |
| In-depth explanation or analysis | Blogs, ebooks |
| Original research | Whitepapers |
| Promoting a new product/service | Short videos |
| Explaining processes, like working of a product | How-to videos, series of GIFs |
| Describing features | Listicles, infographics |
| Sharing personal experience | Videos, podcasts, blogs |
This list isn't set in stone. There are chances that you create an explanatory video of your product's features and it gets a great response from your audience. Just ensure that the content type you choose conveys your message in the best possible manner.
5. Focus on Creating Quality Content
Hubspot analyzed blog data of more than 13,500 of its customers, and they found the answer to a very important question:
Is it better to write a long blog post covering all aspects of a topic or 15 posts covering each aspect separately?
Answer: 15 posts.
Hubspot found that more blog posts published in a month led to higher inbound traffic..
Having said that, I would ask you to maintain that quantity and not compromise on the quality. What do you think would happen if I publish 15 low-quality blogs?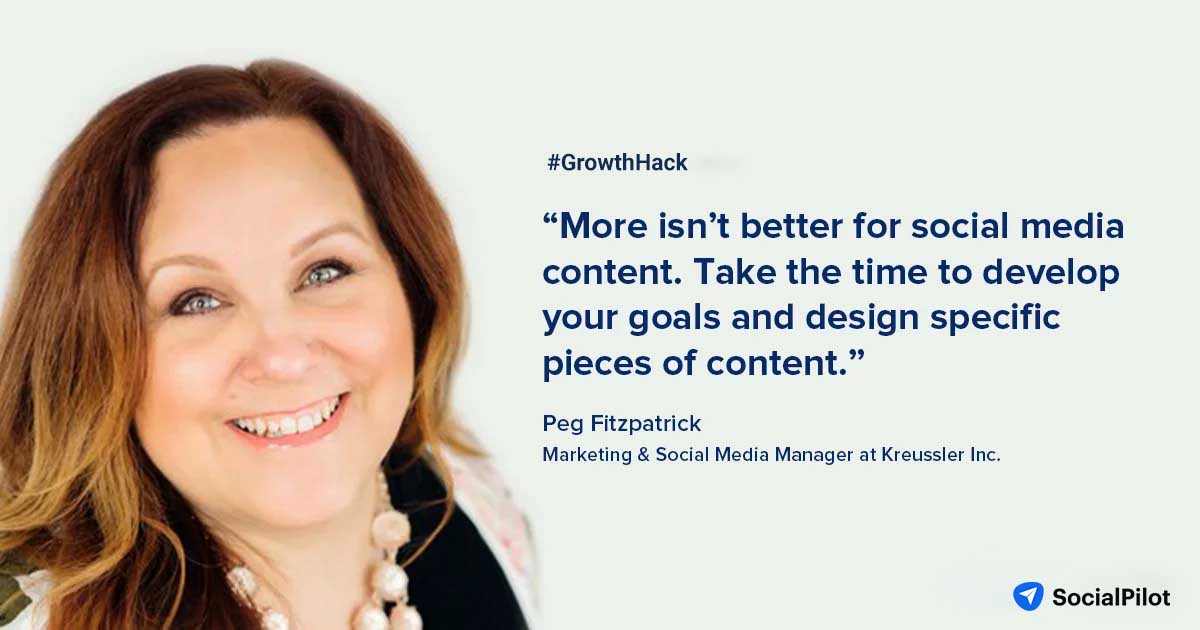 One, Google certainly won't cheer my efforts. They have strict rules about low-quality content that:
Doesn't deliver what it promises in the title
Includes duplicate content (copied from elsewhere)
Includes content that is irrelevant and lacks in authoritative information (not in-depth)
Two, I'll lose the trust and loyalty of my readers. Chances are, they'll make it a point not to read any of my content ever again. Worse, they'll block my website, prompting all search engines not to show my website's links in people's search results.
See? It's a vicious cycle.
6. Produce Free but Gated Content-pieces
Content serves a dual purpose – it builds credibility and trust with my audience, and it also trickles down to me attracting more leads through it. The dual purpose of content is usually classified into primary fuel and nuclear fuel.
Primary fuel is the regular content you need to create to give people a reason to keep coming back, for instance, blog posts. It is what propels your business and is essential for the ongoing growth of your business.
However, sometimes your business needs a more powerful boost, and that 's where nuclear fuel comes in. Nuclear fuel is produced less frequently because it's more difficult to create. It includes things like eBooks, whitepapers, reports, and magazines. When used properly, it can help you bring tons of people into your workflow.
Here are some free content types you can explore:
Whitepapers
Whitepapers are great pieces of authoritative and informative content. The common topics for whitepapers include customer behavior, industry trends, etc. Whitepapers that follow the problem-solution approach are also quite popular.
This is an in-depth, academic piece of content aimed at educating your audience about what is happening in your industry. Hence, whitepapers establish brands as thought leaders that their audience looks up to for information.
Gated Ebooks
Marketers (like me) have used ebooks to educate their audience, eventually hoping to guide them towards their products. Ebooks work well when they provide useful tips, tricks, hacks, and strategies that the audience would like to know.
Also, ebooks are great ways of sharing success stories of your and your brand's experiments with marketing, sales, business, etc. Think something like 'how I converted 1500 prospects into my customers in 90 days'. Wouldn't you download an ebook with this title?
Ebooks are great ways of building your brand's credibility. Besides, ebooks give you a great opportunity for branding – the way you design the ebook decides if the reader will remember the brand after he/she is done reading it.
Free Courses
Say your product is a visual content application that helps your customers create images and videos in minutes. If you take a step ahead and provide them free online training for creating professional images and videos, wouldn't they be super grateful?
You have an option to provide this training by going live or sharing videos periodically (for instance, every Wednesday or Thursday).
Checklists/Templates
Nothing's better than a ready-to-use template – whether it is emails, social media posts or case studies. I've seen Hubspot do wonders with templates.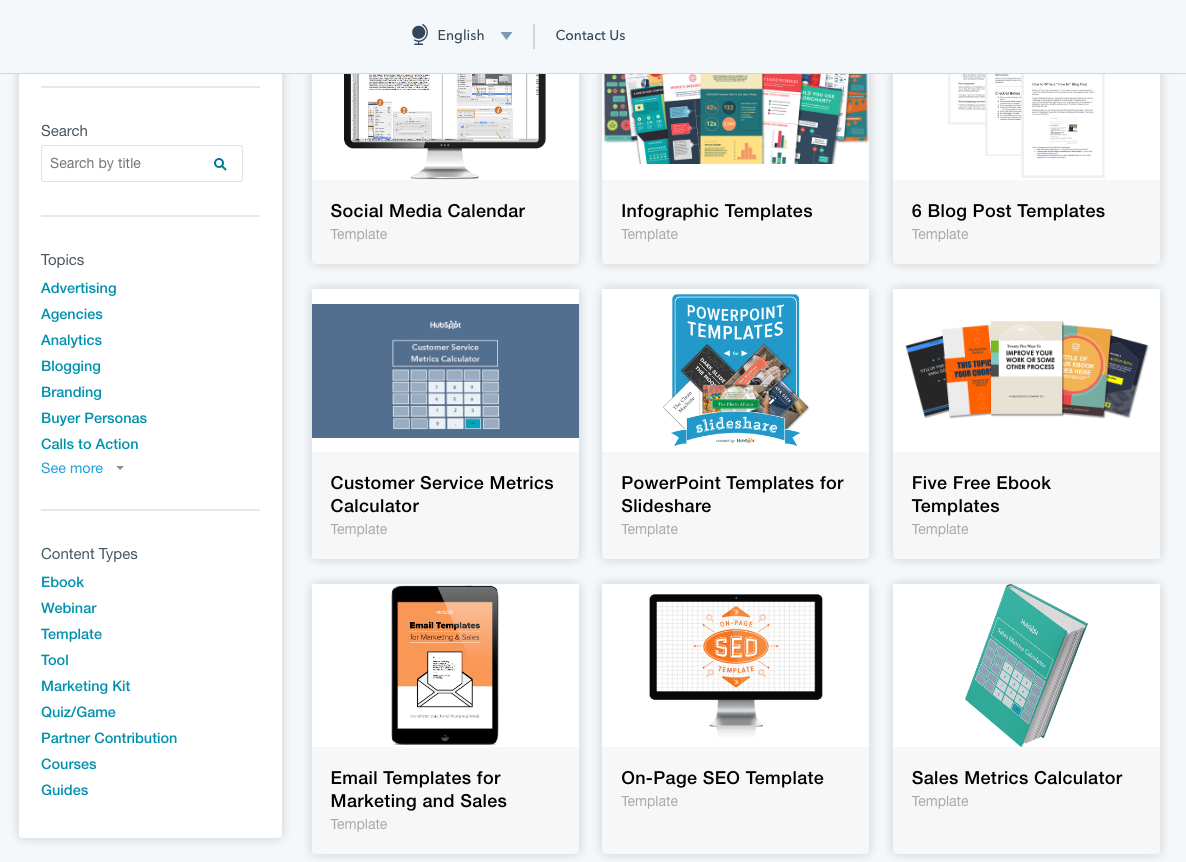 It has a dedicated section for free templates that help you with cover photos, blog posts, sales training, emails, and much more.
Templates are great because they provide your customers with ideas which they can use to create their material.
Generating leads with free content
All the types of free content I mentioned above can be (and have been) successfully used to collect emails (read: leads) and information about your potential clients/customers.
Take our fellow B2B marketers, for instance. 68% of them have used strategic landing pages to acquire leads. In addition, these landing pages served to help the audience access templates, download ebooks, and subscribe to free courses.
7. Including Unbranded Videos In Your Content-mix
Yes, branding your content (including videos) serves as a good reminder for your audience. You probably know of many brands that have won your heart with emotional and socially relevant marketing videos.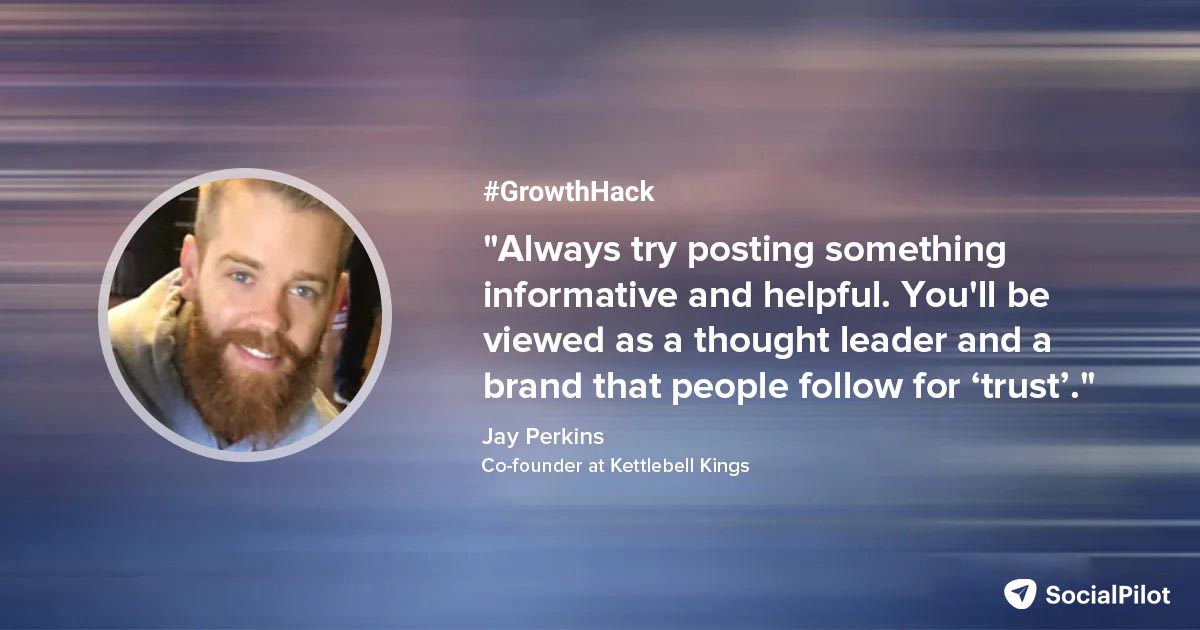 Like the one above. Always, which sells female hygiene products like sanitary napkins, created a video which talked about how women accept society's definition of femininity while growing up. They asked young girls to show them what "throwing like a girl" meant, indicating that girls didn't think less of themselves at that age.
The video was widely appreciated and made its way to the list of brands that championed the 'social message video'.
Having said that, brands looking to go viral must create unbranded videos. The equation of virality goes like – create awesome content and let it speak for itself. Unbranded videos have higher chances of going viral than videos that sell products or services.
When used properly, videos can be very engaging and help you build a valuable relationship with your audience.
As the web's largest video sharing network, YouTube is quickly becoming saturated with mediocre content. Use this general mediocrity as an opportunity to stand out. Do not list out the features or benefits of your products and services in an instructional, manual-like robotic tone. People aren't watching videos on YouTube to hear mechanical infomercials.
Inject wit and humor into your videos, use creative graphics, or employ interesting analogies to explain tricky concepts. Basically, stay unconventional and do the unexpected.
Some of the most successful YouTube marketers and brand builders share original, unusual, and interesting stories. The video may or may not be directly related to your products and services, but it should convey the vibe of your brand to resonate with your target audience.
For instance, Samsung shared the video of a little girl dancing enthusiastically to promote its Galaxy 580 smartphone.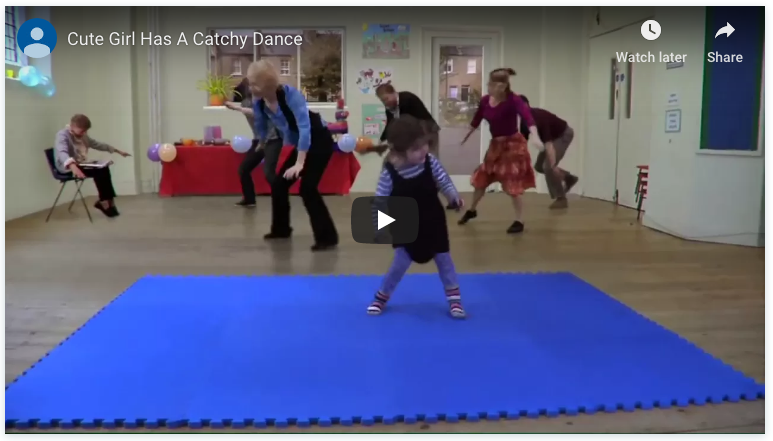 They correctly recognized that people wouldn't crazily share monotonous videos demonstrating smartphones and their features. Rather, the company used something that had a feeling of excitement and positivity to convey how upbeat they were about the new launch. It helped set a happy tone for the launch, resulting in a huge number of followers clicking on the URL at the end of the video to learn more about the product.
8. Go Live!
When it comes to social media, you also have a chance to interact with your audiences in real-time. Live videos are one way to do it. No matter where your audience is, live videos make them feel a part of your moment. They spend 3x more time watching a Facebook Live video as compared to pre-recorded videos.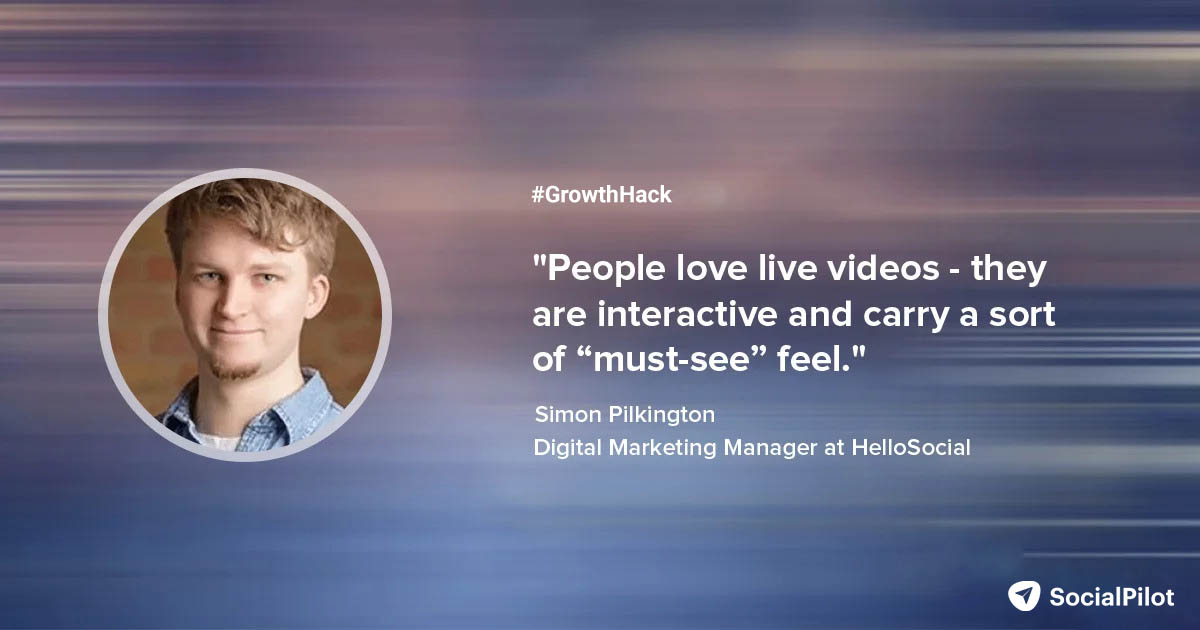 Here are some platforms you can explore:
Facebook
Instagram
Twitter
LinkedIn
Periscope
YouTube
Remember your live videos must be different from the other videos you share on your social media. Reserve live videos for special occasions like:
A behind-the-scenes video
This video serves to show them the making of your product(s). I have seen brands utilize this video most amazingly. Here's one example:
The online retailer Zappos has turned its 'About' section into a series of stories about the brand's story and the people who work every day to create that magic.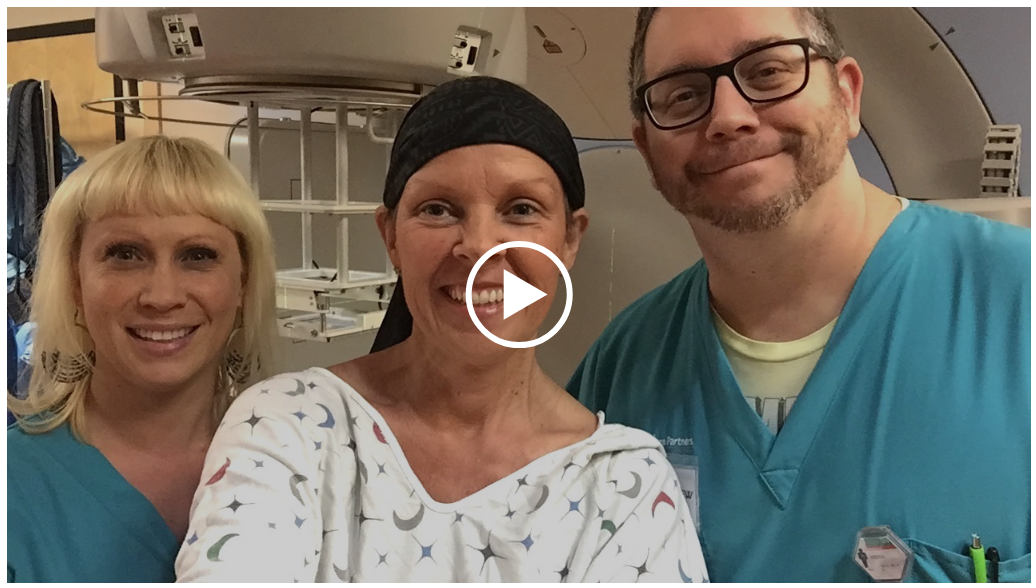 Above is the story of Eileen, who's living her best life despite battling breast cancer. This video creates an instant connection between the audience and Zappos's employees.
The big announcement video
Take advantage of the suspense here. Tell your audience that you'll be making a big announcement soon and build up the suspense.
This video creates great curiosity and has known to get reactions for the audience almost immediately.
The famous reporter Jason Carr went live on Facebook while travelling to an unknown destination. Then he goes on to tell them about his new job at WDIV-TV, Local 4 News.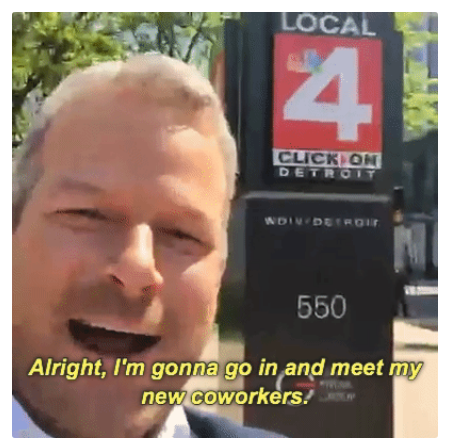 The 'first look' videos
With 442,976 views, GoPro's live streaming of its HERO6 launch was very successful. They unveiled the new product at an event and had over 600 people talking about it at that time.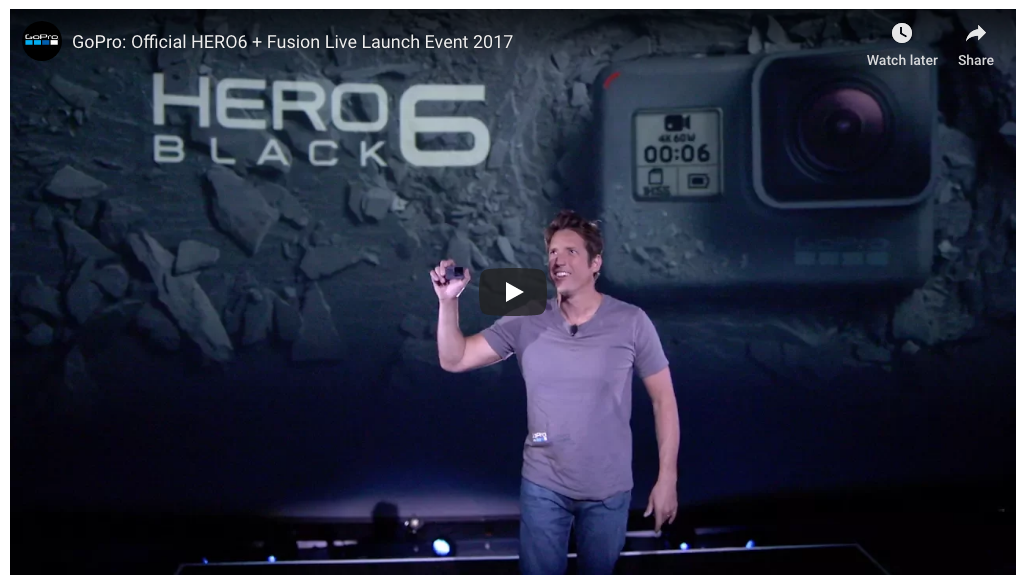 First look videos work well for new products and features – say a new fashion line, new restaurant, introducing an ability in a product, etc.
The Q&A videos
It's as simple as it sounds. When you go live, the audience asks you questions, and you answer them. For this video, you need an influencer – a person whose name will make people curious enough to ask questions.
Sephora invited Jen Atkin of Ouai Haircare to talk for 30 minutes about beauty tips and trends. So, Sephora's customers got a chance to interact with someone who they wouldn't be able to approach otherwise.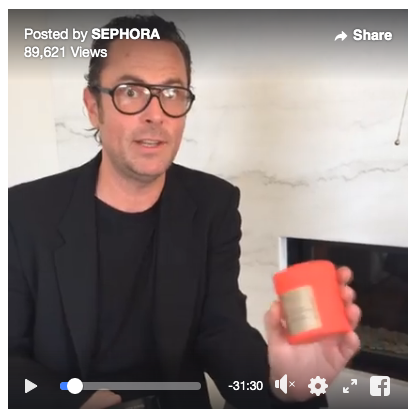 I bet these videos have got you excited, and now you must be thinking of doing your live videos. But I would warn you that live videos need more preparation than pre-shot videos. You have to be in control of the situation, so the stream goes smoothly.
Steps to planning a Live Video?
Promote the live video for at least a month before you go live
Take care of the technicalities before hand
Scripting is the key, even though this video will be live
Make introductions and recap every few minutes
Read comments & answer them
Ask for feedback
Reshare the video
Promote the live video for at least a month before you go live
Ensure that your audience knows you will be doing a live video next week, another post at the beginning of that week, and then put out a post that day reminding followers that they can tune in. You should continue doing these posts even as your subscribers multiply, continuously adding new subscribers to your list.
Take care of the technicalities before hand
When it comes to live videos, everything that can go wrong will go wrong. Make sure you have a strong internet connection so your video doesn't get paused. If you are recording it in a public setting (office, mall, park, etc.), it would be good to prepare the people around you beforehand.
Scripting is the key, even though this video will be live
You do not want to go in without knowing at least a little bit of what you're going to say. Write up a great introduction to your video that those who are just tuning in can read. Make this as intriguing as possible to gain more subscribers, followers, and views.
Make introductions and recap every few minutes
Do not forget to introduce yourself to your viewers before starting your video every time. Also, it would be good for viewers who've joined in late to do a quick recap of the discussion.
Many people may start to comment on your video as you are shooting, so take the time to read the comments and answer any questions or concerns that they may have.
Ask for feedback
Always make it a point to ask the viewers what they liked (or disliked) about your video. They may even have great ideas for new videos for you to produce next week. The more often you post, and the longer the video(s), the more possible viewers you may engage with.
Reshare the video
While few viewers watch a live stream after it's over, resharing the video gives you some chance of reaching out to those who couldn't join the live stream. If they find it interesting, they'll look out for your next live video.
9. Create Content that Connects with Your Audience
Let's not forget that people use social media to share information, feel connected and have fun. While it's true that 95% of users are likely to follow a brand on social media, they do so to consume content shared by those brands. If your brand keeps talking about itself, they're most likely to lose interest. On the other hand, wavering from your brand message will confuse them. Hence, it's important that you chart a middle path.
Your business's ability to grow is dependent on your ability to sustain the enagagement levels of its audiences long enough to become satisfied paying customers. When you're able to keep them glued to your business, it means you've done a good job of servicing their needs and wants. That increases the likelihood of them telling other people about your business, which can continue expanding your market and, eventually, paying customers.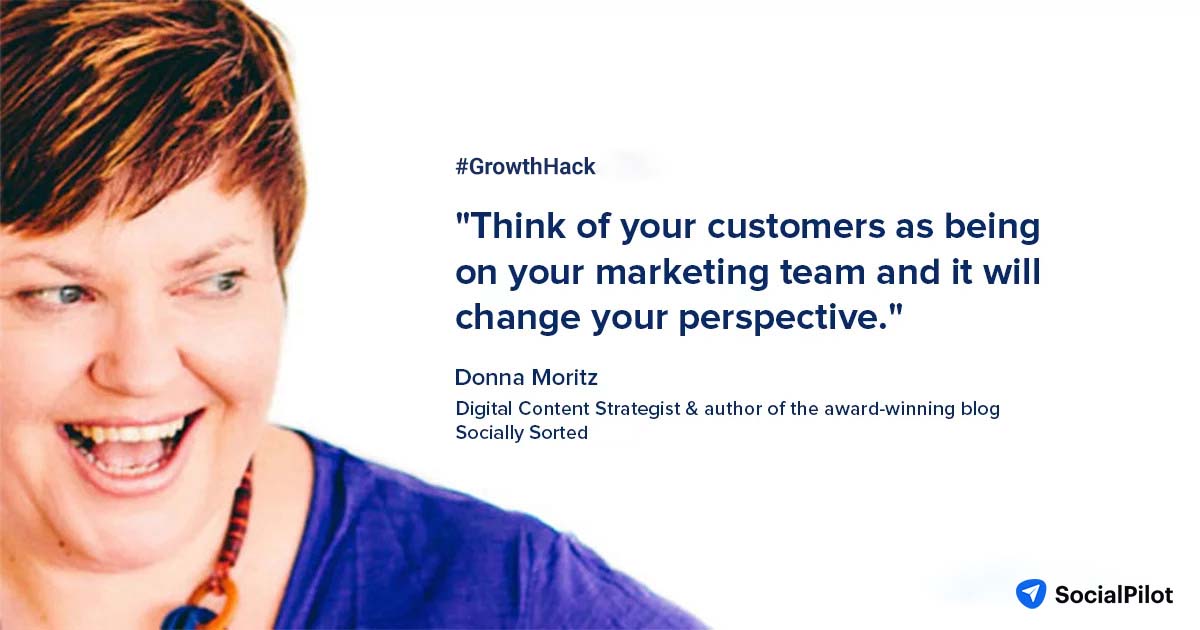 Whether you believe it or not, business is all about relationships. The extent you're able to establish good relationships with your customers and potential customers is the extent to which you can get their business and continue doing business with them. And guess what, relationships are personal.
One way to do that is by creating and sharing content from the perspective of your fans. What would they like to read/watch/know? This would also include giving your audience a relatively personalized experience of the business, especially online. For example, you can create customized landing web pages. A good example of this is the Amazon Store, particularly the Kindle Store.
Nothing else can bore the hell out of your already captured audience than always seeing the same old content for weeks on end on your business's social media, blog, or web pages. Considering the massive amounts of information people are exposed to on a daily basis these days, consider it a great privilege – one that must be defended at all reasonable costs – to have earned and to maintain.
When you're able to keep your business's website, blog, and social media pages current and updated with relevant content, you'll be able to ensure constant engagement. In addition, continuously repeating business and endorsements makes you a potential brand. These two activities are quite important when it comes to your business's growth hacking efforts.
Also, make sure that when you post new content, it's highlighted. That'll ensure that your audience sees them as soon as possible. It'll also do you good to create a page or section where you can collectively feature the most popular contents you find from other sources that are related to your business.
It'll be easier for your audience to access great and updated content as well as get the impression that your business is well connected and sufficiently diverse.
I hope now you have a fair idea on the WHAT of creating content on social media that helps you grow.
If you already have a content repository, we can move to the WHERE of growth hacking on social media. In the next chapter, I will talk about distributing and promoting your content through the right channels of social media.