For businesses, social media is more than just a way to connect with customers – it's a powerful tool for marketing and brand building.
And among the most popular social media platforms for businesses are Instagram, TikTok, and YouTube.
TikTok was the first to come up with this ingenious idea for creating a platform for short videos. Instagram and YouTube soon followed suit with their own short video features called Reels and Shorts, respectively.
What's the difference between Reels, TikTok, and Shorts?
Which should you use to reach your target audience? How do you decide which is right for your business?
Well, brace yourself for the greatest bout – Reels vs. TikTok vs. Shorts!
In this blog, we'll discuss the features and break down the pros and cons of each platform so that you can make the best decision for your social media strategy.
What are Reels, Shorts, and TikTok?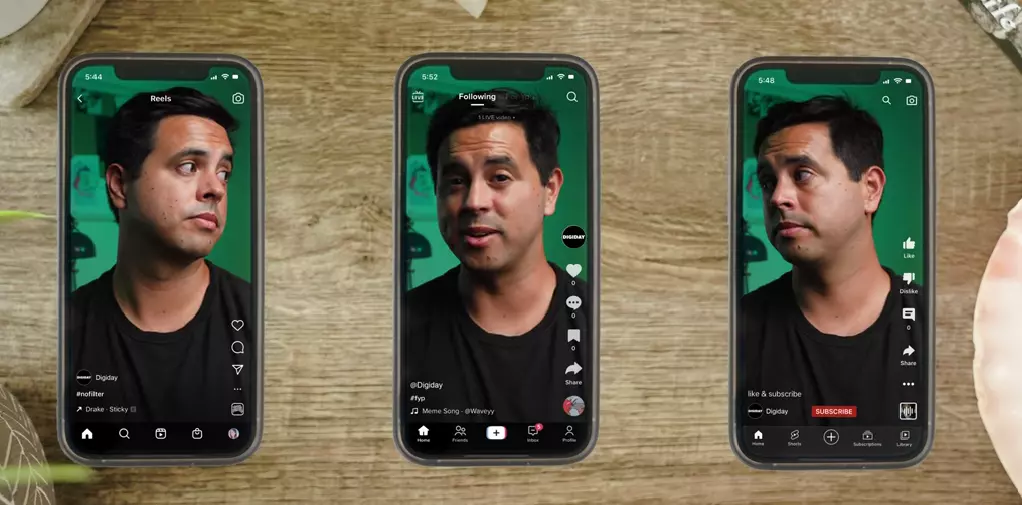 Reels are a type of Instagram video that are up to 60 seconds long. They can be filmed in either portrait or landscape mode, and you can add music, filters, and text to them.
Shorts are 1-3 minute long vertical Youtube videos. They can be filmed in either portrait or landscape mode, and you can add music, filters, and text to them.
TikTok is a widely used social media app where users can share short videos of themselves. The videos in TikTok can be up to 10 minutes long, and you can add music, filters, and text to them.
Who Started It All?
TikTok set the trend for engaging short video content way back in 2016. But their US market actually exploded in 2020 when the user base increased by almost 84% in a year, according to Statista.
So, in August 2020, Instagram introduced its Reels feature in response to the widely popular TikTok.
YouTube Shorts was the last to enter the scene. A beta version of the feature was tested in India in September 2020. But the full roll-out in the US happened in March 2021.
Common Features of Instagram Reels, TikTok, and YouTube Shorts
Since all three are short video platforms, some features are bound to be the same. Let's look at them:
The Aspect ratio of the videos for all three platforms is 9:16.
The resolution of the videos for all three platforms is 1920×1080 px.
The file format of the videos for all three platforms is MOV and MP4.
All three platforms use an algorithm that detects and learns the kind of videos each user prefers through interaction.
All three platforms allow users to leave or view comments while playing the video.
All three formats have vertical videos.
All three platforms include buttons to like, comment, share, and follow accounts.
All three platforms allow users to upload one or more pre-recorded video clips, or even record one from scratch.
All three platforms allow users to use hashtags and tag accounts.
Subtitles can be hidden on all three platforms.
On all three platforms, if you don't do something to stop it, such as exiting the app, visiting a profile, swiping down, or pausing, videos will keep playing in the loop.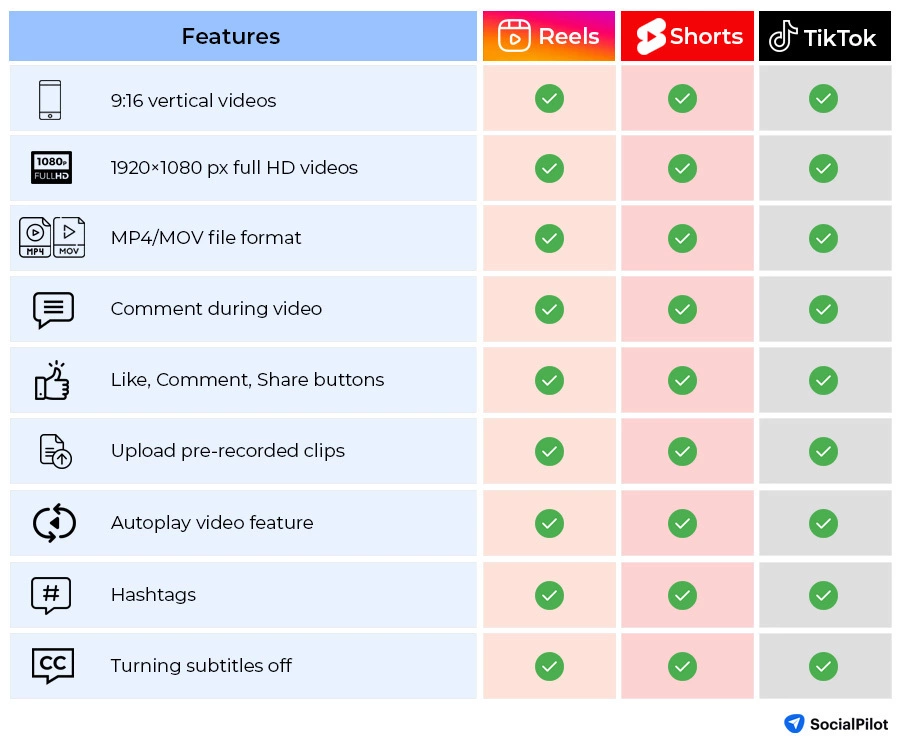 Differences of Instagram Reels, TikTok, and YouTube Shorts
Despite their similarities, Reels, Shorts, and Tiktok differ from each other in many ways.
1. Shopping Links
TikTok has a Product Links function, which allows the video creator to include products that they're talking about, using, or simply want to include in their clip.
Viewers can then click the tab and make the purchase. The app also includes TikTok Shopping, which enables you to post a link that takes viewers to one or more items.
You can simply click on the link, which will take you to the product purchase page without leaving the TikTok app.
Instagram Reels Shopping allows you to insert shopping links for products too. You may browse the items without leaving the app.
You may click the View Products button to purchase, save, or learn more about the highlighted product.
YouTube Shorts currently don't have this feature, unlike TikTok and Reels.
2. Length of Video
Starting out, TikTok only allowed videos that were 60 seconds or shorter. But then it decided to enable three-minute-long content. And most recently, it raised the limit again, this time to ten minutes.
Although YouTube Shorts usually only allows uploads that are one minute or less, if you record a video through the YouTube app instead, it can only be up to 15 seconds.
The Instagram Reels feature has been updated several times since it debuted. The first limit of Instagram was 15 seconds for uploads and recordings, with a limit of 60 seconds for both uploads and recordings.
3. Editing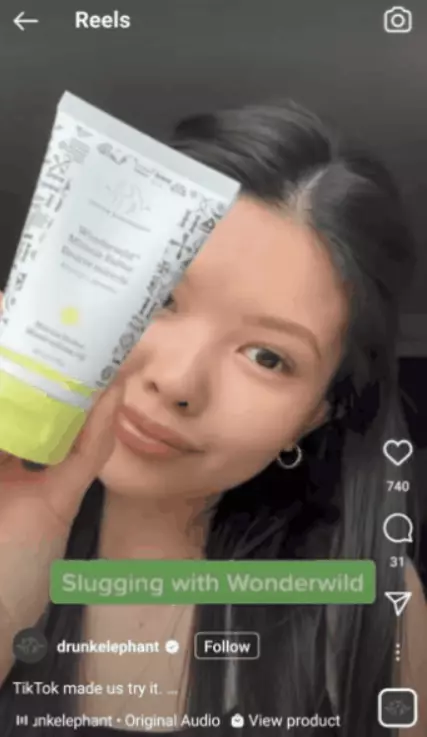 Unlike Instagram Reels and TikTok, YouTube Shorts doesn't offer any special effects editing features that you can add to your videos.
TikTok has a variety of AR capabilities and even green-screen choices that you may utilize to enhance your videos. Instagram Reels also provides a slew of effects to give your short-form content more appeal.
Reels and TikTok also allow you to add stickers to your videos. Not only that, but you can also conduct polls and mentions, tag individuals, and include hashtags. Unfortunately, YouTube Shorts just doesn't have any of these features.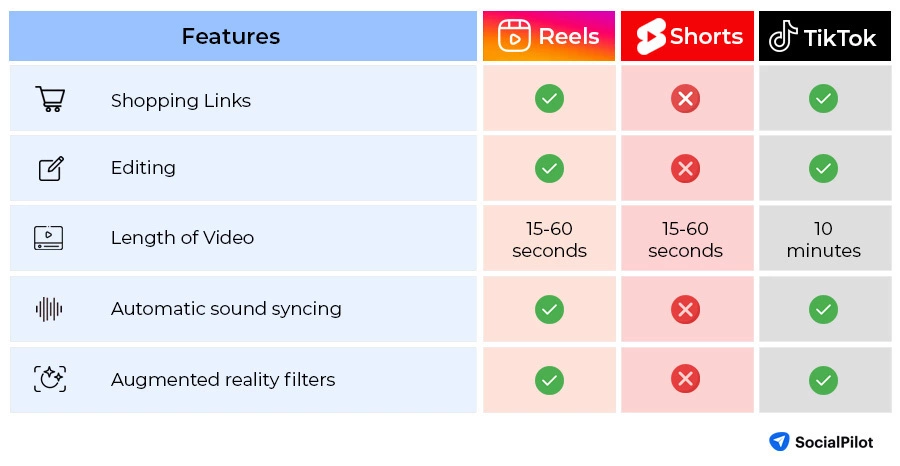 Instagram Reels vs. TikTok vs. YouTube Shorts: Which is the Best Brand Marketing Tool?
Every company has different needs and targets different demographics to market to.
So, when it comes to marketing, there is no straightforward answer to which among Shorts, Reels and TikTok is best.
TikTok attracts a younger audience. Based on TikTok statistics, more than 60% of all users on TikTok are 29 years or younger. Nearly 7 in 10 teenagers in the US use TikTok, according to Statistica. And among all TikTok users, 90% log in to the app every day.
Storytelling and music are key in TikTok. TikTok videos are less polished and more casual. They have to be catchy and engaging.
Instagram is hugely popular as well. But the majority of users on Instagram are slightly older than on TikTok. Instagram is mostly used by people aged 25-34. So, marketing techniques will obviously differ for Reels.
Another thing that creators and marketers must remember is that if you are uploading the same TikTok video on Reels, always remove the TikTok watermark.
One advantage of Reels is that Instagram is already massive. You do not need to create a new account for Reels videos. You can immediately market to the people who already follow you.
YouTube Shorts is lagging behind both at the moment in terms of popularity. Shorts usually have lower views for the same video than Reels or TikTok. Plus, you cannot provide links on Shorts for customers to go to the product site. This makes Shorts inferior for marketing purposes.
So, between Reels and TikTok, you should choose the one that fits the bill. The best way to figure out which one will work better for you is by developing a hypothesis and then testing it out.
Tips to Master Instagram Reels, TikTok, and YouTube Shorts Content
Here are some tips to go viral and expand the reach of your brand on TikTok, Instagram Reels, and YouTube Shorts:
Upload your viral TikTok videos on Reels and Shorts and vice versa.
Make educational videos fun and engaging.
Go straight to the point you wish to make.
Put up discounts and other promotional offers on the video.
Stay with the trend. Do your research and post videos with current hashtags. Try not to be late to the trend. Your video will not get many views. You have to keep up with the latest fad – always!
Use a mix of popular, trending, and branded hashtags to get more views.
Make use of good background music.
Collaborate with influencers.
Comment on other relevant posts on a regularly.
Post frequently.
Be funny!
SocialPilot: Schedule TikTok, Reels, and Shorts Videos Effortlessly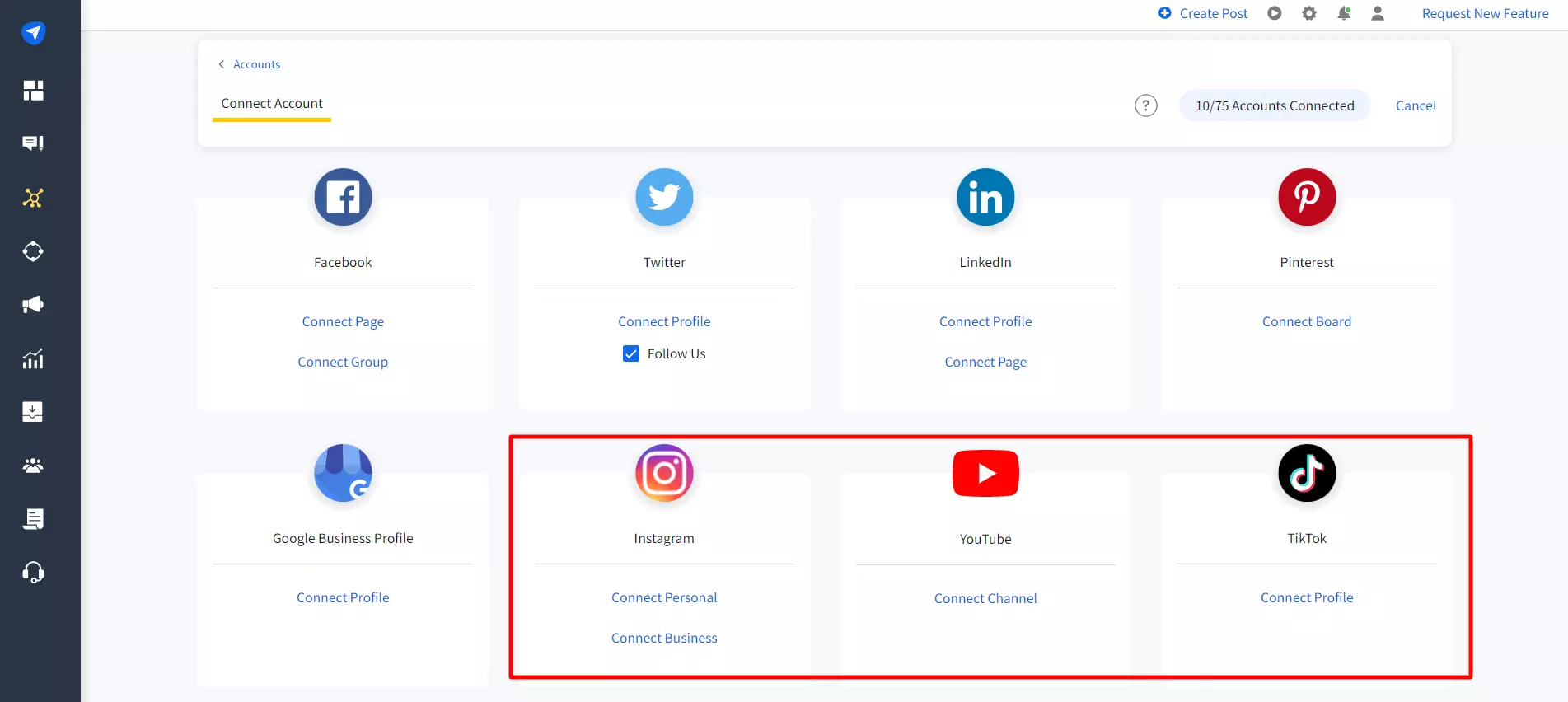 What if your clients want to use them all? – Reels, TikTok, and Shorts. Well, that's not a bad idea.
Anyway you are creating a vertical video, it's better to test the different waters by cross-posting it to other channels, at least in the beginning.
However, in doing so, you will see that a lot of your effort will go into browsing through different social media channels, and posting your short video content according to different best times.
Well, that's not productive, is it? We understand that monitoring numerous social media accounts and updating posts promptly can quickly become cumbersome for social media managers.
You can always dodge such perils and be more productive by using a social media scheduling tool.
To ease your burden, use SocialPilot to schedule and publish all your social media posts on TikTok, Shorts, or Reels. SocialPilot is a great platform for managing all of your social media accounts in one place.
Don't believe us? Experience yourself with our free 14-day trial!
Conclusion
The stats don't lie – short video content is on the rise, and it's not going away any time soon. By understanding this trend and capitalizing on it, you can create engaging, informative videos that will keep your audience coming back for more.
TikTok, Instagram Reels and YouTube Shorts have made it easier to make such videos because of the various editing tools and features they offer.
We hope to have addressed any questions you might have had about these three platforms. They all have particular features and user bases you can use to grow your brand and attract customers.
You may end up including one, two, or all three platforms in your content marketing plan. No matter which platform you choose, get consistent on it from the get-go with SocialPilot's scheduling capabilities.