With over 200 million business accounts on a platform and over a billion users, Instagram has become an excellent platform for businesses.
From image posts, videos to Stories, it allows you to connect with your customers in innovative ways.
Did you know?
It is estimated that Instagram ads have the potential to reach more than 900 million users on the platform?
Now isn't that great?
However, Instagram, which primarily has been a photo-sharing platform, recently announced that it would no longer be just a "photo-sharing app."
Instagram's Move to Become a Video-Sharing App
In a recent development, while announcing its plans for the future, Instagram's top executives stated that it aims to become a platform that promotes entertainment and videos to compete with video behemoths — such as YouTube.
With Instagram's IGTV and Reels features gaining immense popularity, it stated that they are currently focusing on four key areas that they feel have gained wide user interest: creators, video, shopping, and messaging.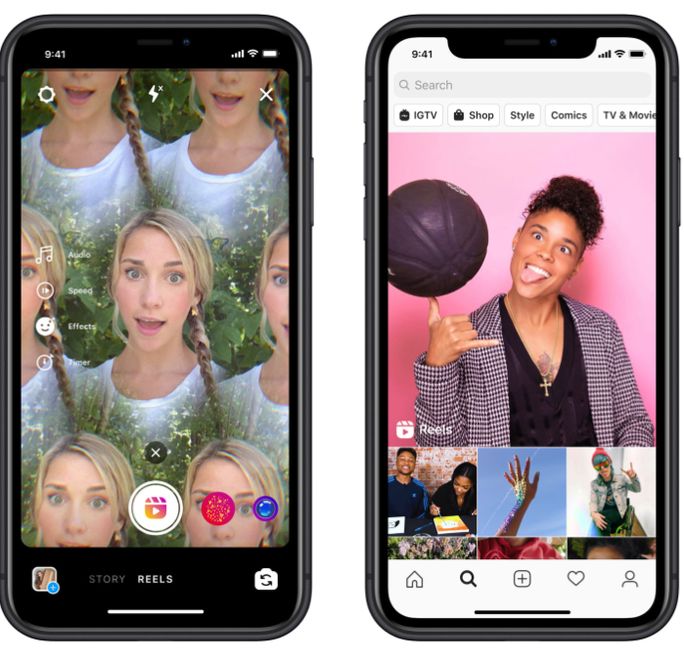 This means that if you thought posting image ads of your products and services on the platform was enough, you have to amp up your plans.
Buckle up and start posting videos on your feed to attract more views and to gain better engagement and leads.
If you are new to the platform, you can refer to this beginner's guide to learn how to post a video on Instagram.
Benefits of Posting Videos On Instagram as Advertising Strategy
Here are reasons why using videos would actually be a great decision for your branding strategy:
Instagram TV videos appear 4x larger on the Explore page in comparison to the image posts, which can help you attract target users' attention faster and better.
Videos on Instagram can be posted with automatic captions in 16 languages. Since there may be users who prefer to watch videos without sound or have hearing impairments, the automatic captions help not only your audience, it also helps your business as people perceive your videos to be more viewable and watch it more often.
Top brands are ramping up their Instagram feed posts with video ads by 90-100% each year.
Instagram Story ads help businesses and brands improve brand awareness and engagement, and drive action among users via purchases and installs.
Through video format, you can share your content in an interactive manner which is not possible with images. It allows you to make maximum use of your creativity and engage your audience for a longer duration.
Simply put, Instagram's video feature is something you need to implement in your marketing strategy. Here is how you can post videos on the platform:
How to Post Videos on Instagram
Via Feed
The most common type of video is Feed videos that can be seen by your followers and all viewers. The in-feed videos' content should be meticulously planned as it stays on your feed forever. Here are the steps to create an in-feed video:
Step 1: On the Instagram app, tap the sign.
Step 2: Tap Videos. It will display your existing video collection.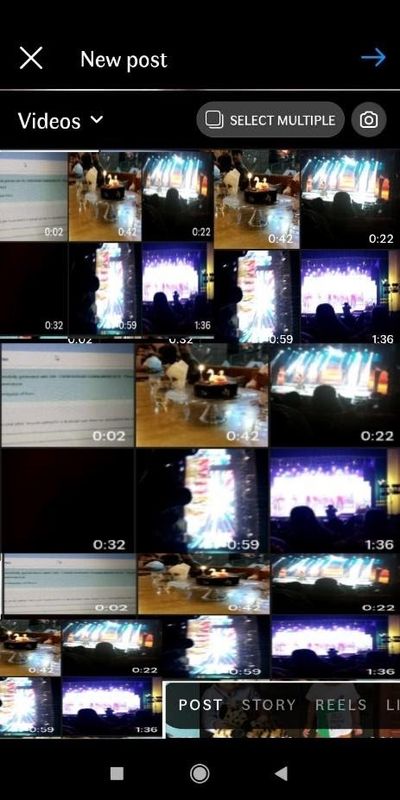 Step 3: Choose the video you wish to upload.
Step 4: Select if you want it to be a 60-seconds short video or an IGTV video. Then tap Continue.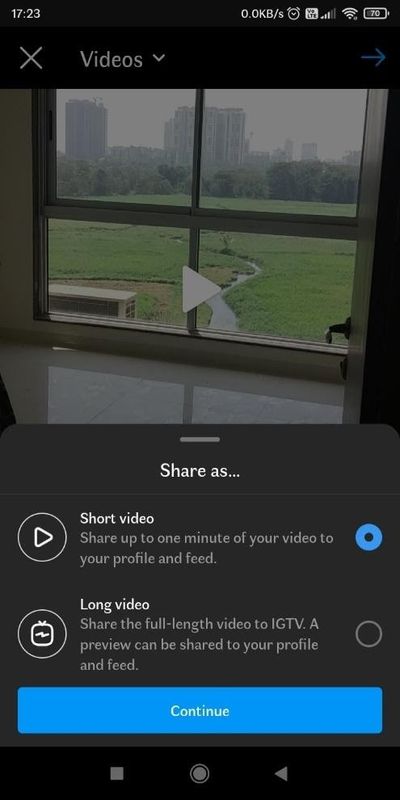 Step 5: Select and apply the desired filters.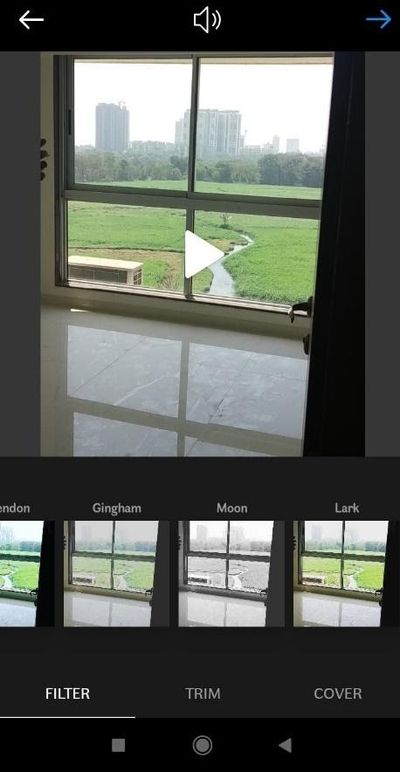 Step 6: Add a great caption (you can also include hashtags), location (if required), and tag your team or others in the post.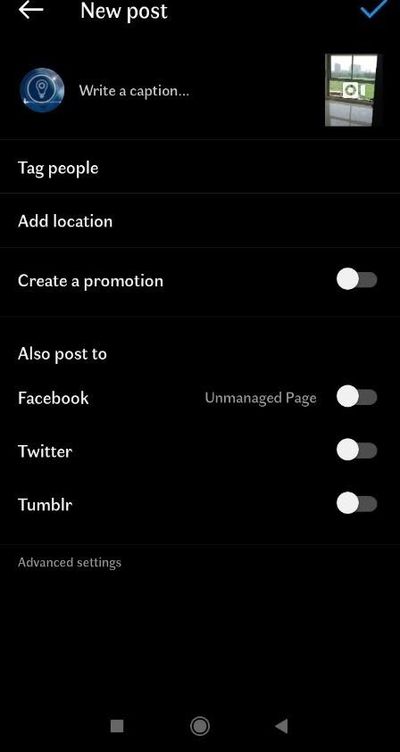 Step 7: Tap the icon and share the video with your audience.
Tip: You can alternatively share a video to Instagram from other mediums such as Facebook or Twitter. Click on the Share icon button on the respective app and select Instagram from the option.
Via Stories
Instagram Stories are another popular video format. With over 500 million active users using Stories daily, and one-third of the most-viewed Stories being published from business accounts, posting video content for your brand through Stories is a great way to boost your engagement and visibility.
Although Story videos last only for 24 hours, post which they disappear, you can create a series of video clips to stitch together a continuous interesting story for your viewers.
Tip: Use features like Boomerang to add a little more zing to your Story posts. For newbies, Boomerang is a feature that works like an animated GIF, and it repeatedly plays like an animation forward and backward instead of playing in a loop.
To post video content through Instagram's Story option:
Step 1: Tap Story. The screen will be ready for you to capture the video.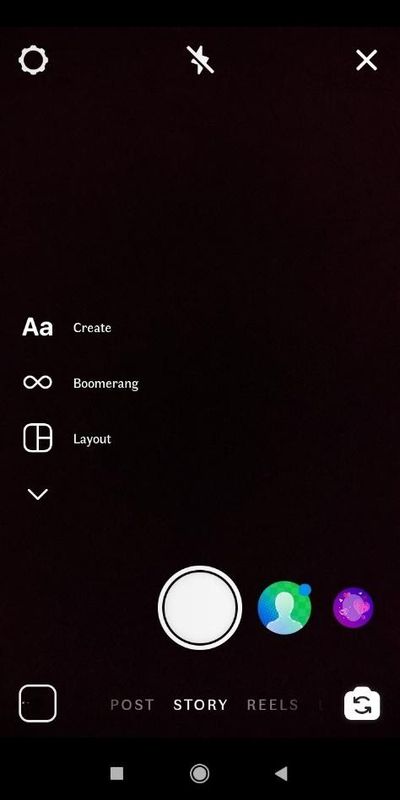 To select a video from the phone's media gallery, tap on the little square at the bottom left.
Step 2: Tap Video in the list of options and select the video you wish to upload.
Tip: You can tap the icon to similarly share any saved video from other mediums in your media gallery to Instagram.
Step 3: Add stickers, GIFs, and filters to make the video more attractive and engaging.
Step 4: Share the video as your Story for others to view.
Via IGTV
Instagram TV or IGTV is for Instagram what YouTube is for Google. IGTV's plus point is that it allows you to post longer videos as compared to the video format of Stories and Feed. IGTV allows you to create videos for a duration longer than generally permitted in the feed. Regular Instagram accounts can upload videos that are up to 10 minutes long. On the other hand, verified users can post videos of up to 60 minutes in length.
The process of posting IGTV videos is similar to that of in-feed videos. To post IGTV video:
Step 1: You need to first download the Instagram app available on the Play Store or Apple App store and create a channel.
Step 2: After you have created the channel on the Instagram app, tap the IGTV icon at the top of the screen.
Step 3: Tap the sign to open your media library, and select the preferred video to upload to IGTV.
Step 4: Choose a cover image and add a title to your video. Select the desired frame from your video or an image from your media gallery.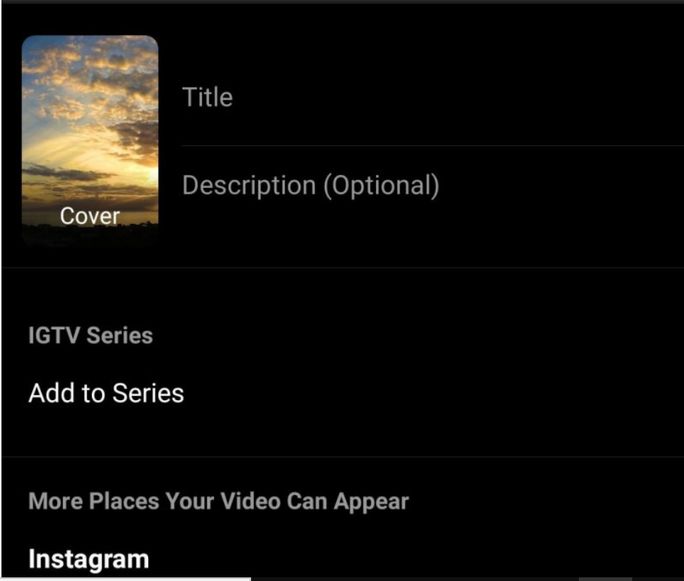 Via Live Video
Instagram allows you to create live videos that can last for up to an hour. Once the live video ends, you can replay it up to 24 hours later, and directly share the video to IGTV from within the app. Simply put, you can upload live videos to IGTV.
People find live videos to be more unfiltered and realistic as compared to other forms of content, since they happen in real time and have the element of spontaneity. You can also host live Q&A sessions to interact with your followers in real-time and give the interaction a more personal touch.
To start an Instagram live video:
Step 1: Tap at the top or swipe right anywhere in the Feed. Then scroll to Live at the bottom.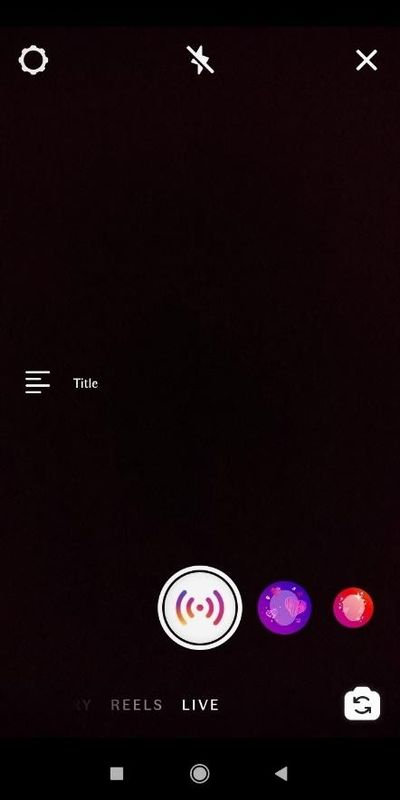 Step 2: You can add a title to the live video. To do so, tap Title on the left and enter a title, then tap Add Title.
Step 3: Tap at the bottom. The number of viewers watching the live video shows up on top of your screen and you can see the comments at the bottom.
Step 4: To add a comment, tap the Comment option you see at the bottom of the screen.
Step 5: To pin a comment, select it and tap Pin Comment for the comment to appear on top of other comments.
Step 6: Once your live video ends, tap End in the top right and tap again to confirm the end of the session. Then tap in the top left to either save it to the gallery, or share it to IGTV. Alternatively, you can access the video in your Live Archive later.
Via Reels
Through Instagram's Reels option, you can get creative and make fun and entertaining videos to share with your Instagram community. You can create multiple reels and create a long video, similar to videos in Stories' format.
Since the video reels appear on the Explore page, they can help you reach out to your followers on Feed, as well as to a wider community on the platform that may be interested in the content you share.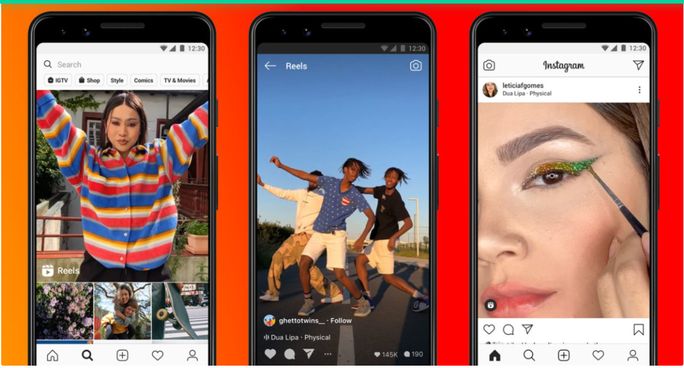 To create a Reel:
Step 1: On the Instagram app, swipe right to activate the camera.
Step 2: Tap Reels and swipe up to open your media gallery.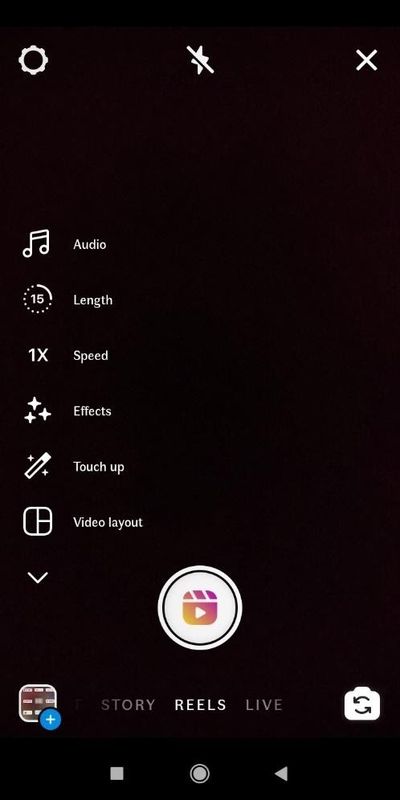 Step 3: Tap the required video from the list you wish to upload.
Step 4: Add audio, AR effects, speed, text, or other desirable effects/filters you wish to add to the video.
Step 5: You can upload the video to your Instagram page or your Story, or you can save it to publish later.
Other Ways To Post Videos on Instagram
There are two more ways through which you can post videos on Instagram:
The first technique requires you to know how to upload video to Instagram from PCs. However, you need to ensure that you are connected to the platform through the Instagram Creator Studio provided by Facebook Business.
Once you are logged in on the page, click on icon and then click on the Create Post icon. Follow the instructions you see on the screen (which is similar to posting through mobile) to get started and post the video to Instagram using your PC.
You can share YouTube video on Instagram via phone by downloading a third-party mp4 converter and video downloader app. Just copy and paste the YouTube video URL link to the downloader. Once downloaded, open the Instagram app to upload the video from your media gallery.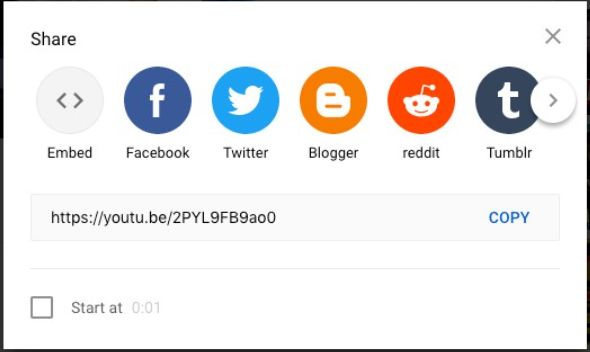 Video Specifications
Here are the specifications for posting videos on Instagram recommended by experts for all video formats. Refer to them for ensuring that your videos don't end up looking distorted or out of frame:
Instagram In-feed Videos
Video length: Maximum 60 seconds (1 minute)
Dimensions: Maximum 1080px wide
Ideal format: MP4 (with H.264 Codec and AAC audio, 3,500 kbps video bitrate)
Frame rate: 30fps or below
Stories
Video length: Maximum 15 seconds
Dimensions: 1080 x 1920 pixels – or 9:16 aspect ratio
Ideal format: MP4
File size: Ensure it is under 15MB
IGTV
Video length: Between 15 seconds – 10 minutes; 60 minutes for verified accounts
Dimensions: 1080 x 1920 pixels (or 9:16 aspect ratio); minimum resolution is 720 px
Ideal format: MP4
Frame rate: 30fps or below
File size: 650 MB max for videos with 10 minutes duration limit; for 60 mins it is 3.6 GB max
Reels
Video length: 15-30 seconds
Dimensions: 1,080 pixels x 1920 pixels (or 9:16 aspect ratio)
Ideal format: MP4
Frame rate: 30fps or below
Check out our 2021 guide for Instagram video size and specifications for more details.
Summing It Up
Videos are a fun way to express your thoughts and display your content to viewers who prefer watching videos over reading something. Besides ensuring that your video content is valuable, you need to add filters, an interesting cover page, title and description, hashtags, and location to your videos, to make them more interesting and attractive.
Also, the fact that the videos appear larger on the Explore page as compared to the image posts works to your advantage to help you improve visibility and gain possible leads.
It is important to consistently post videos to build a meaningful connection with your audience. One way you can do this is through social media scheduling tools which help you schedule your posts across various platforms from its dashboard. SocialPilot lets you schedule your Instagram posts and develop a loyal audience.