Features
1. Dashboard
Allows users to monitor and manage their social channels in a single place.
You can call the dashboard feature of the Later social media scheduler tool a centralized hub that gives a detailed view of every scheduled and published post across different social channels. The feature lets you craft and schedule posts for all your social accounts at a single time. You can even preview your posts for each social network.
Apart from this, the dashboard feature allows users to share access to accounts, collaborate with other team members, and allocate tasks. Also, you can optimize your social strategy through Later analytics and insights, which you get from the dashboard feature.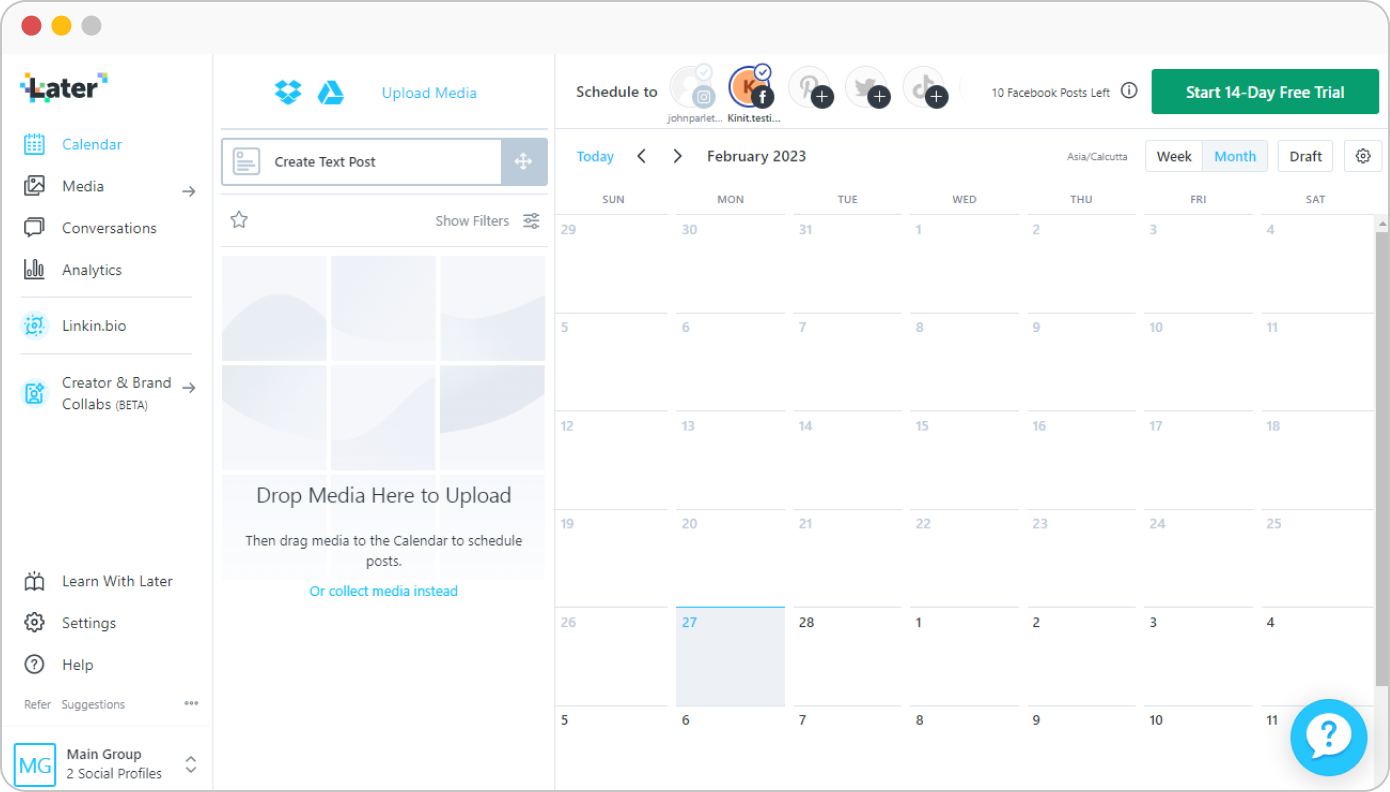 2. Later Scheduler
Enables you to plan, schedule, and publish content for social media for different social platforms at once.
If you choose the Later social media scheduler, you can craft and schedule posts for platforms such as Facebook, Pinterest, Instagram, and LinkedIn, all from one dashboard. You can upload captions, images, and videos to a content calendar, and choose the publishing date and time. The tool will then publish the content at the set time.
Later's social media scheduler also lets you schedule in bulk, reducing tremendous effort and time in the management of different social channels.
In all, Later's scheduler helps you plan and schedule a month's worth of social media content in just a matter of minutes.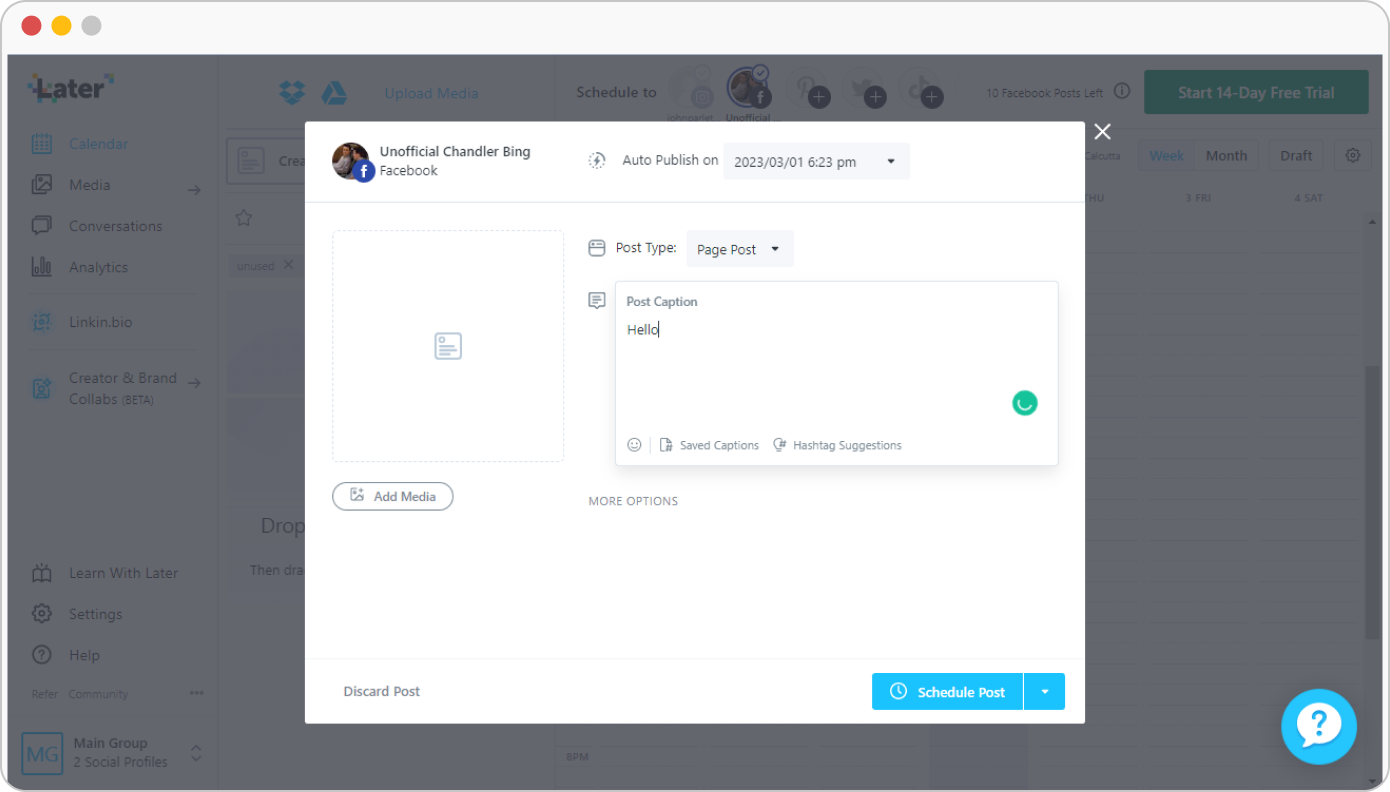 3. Inbox
Allows you to manage your social media comments and messages in a single place.
Later's inbox feature is a centralized hub where you can keep a check on your conversations with your audience across different social networks. The feature lets you stay on top of your social media interactions as it aggregates every incoming comment, message, and mentions across every social channel. Reply to comments and messages directly from the dashboard.
The inbox feature also allows you to delegate tasks, keep a check on the messages that have been taken care of, and collaborate with team members.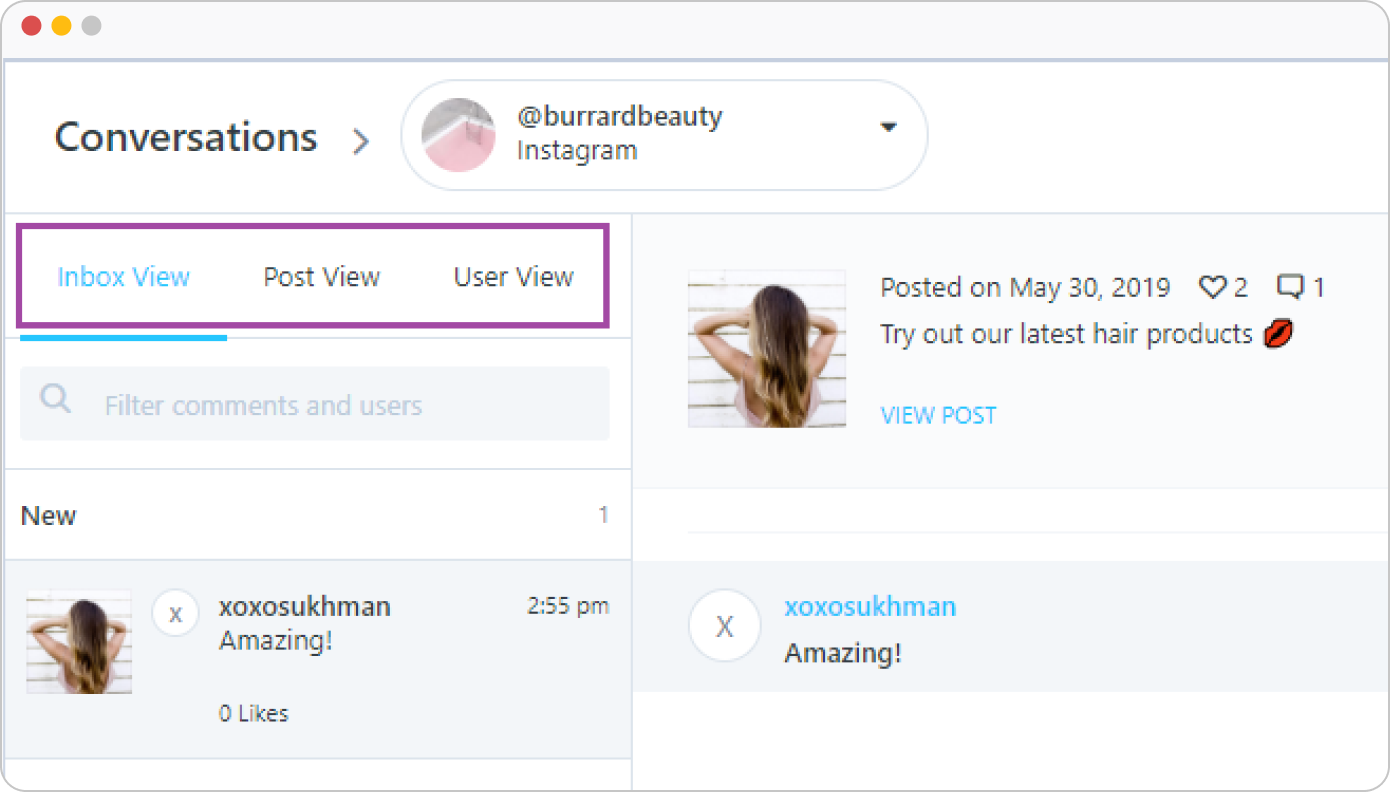 4. Analytics
Gives you insights and data to measure your social media content performance on social channels such as Facebook, Twitter, and Instagram.
Later's analytics feature lets you track important metrics like engagement rates, impressions, follower growth, and clicks across different social networks. You can see such metrics in formats such as charts and graphs.
Additionally, the analytics feature of Later also includes features such as hashtag analytics and the best time to post. In all, you can use Later analytics to measure the success of your social strategy and improve your content.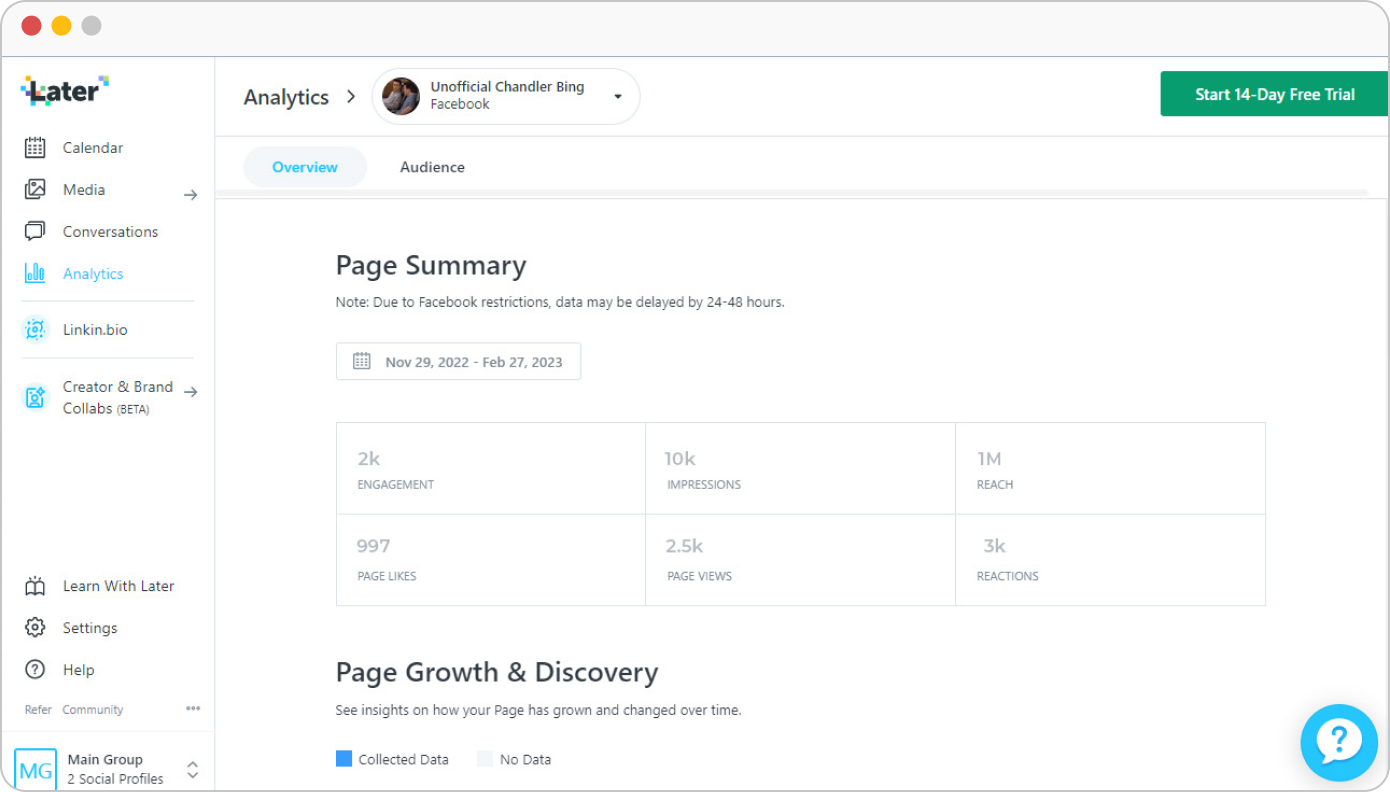 5. Media Kit
Allows you to create a customized media kit that displays your social media performance and profile data.
With Later, a user can select from a variety of templates and customize their media kit with their own information and branding. You can then share your media kit as a link with potential collaborators. You can even download the kit in the form of a PDF.
What's a media kit, really? A media kit is a marketing tool to attract potential clients, sponsors, and partners. It is basically a web page or a document that possesses information regarding a brand or an individual's social media collaborations, statistics, and presence.