Out of the 1.1 billion active users in almost 150 countries, the US TikTok users spend more than 850 minutes monthly on the app, which means 9 out of 10 TikTok users use the app multiple times a day.
It all seems fantastic, but the real question for creators on the platform is: How can you get your content to catch your audience's attention so you can grow TIkTok followers?
Whether it's marketing for beginners or for brands, the creative ways to gain more TikTok followers are endless.
From leveling up your posting schedule to leveraging on the out-of-the-box content creation, you can successfully build your TikTok community and keep your audience engaged with your content consistently.
How to Boost TikTok Followers
1. Partner With Influencers
Partnering with TikTok influencers allows you to provide high-quality, valuable content for your target audience. At the same time, that impressive-looking content will capture your viewer's attention and help you gain their trust leading to more engagement and following.
Influencer content helps enrich your content strategy, creating an authentic connection with your audience. Use an influencer's strong suit and the types of videos they create.
Look how Chipotle partnered with Zach's distinct style of creating videos, making it look like magic. Here he "jumps" into his spacesuit and later makes his bowl, chips, and money float in the air.
Now, that's how to get TikTok followers!
With TikTok Creator Marketplace, a virtual milieu of content creators and marketers, you can collaborate with other creators who share the same interests and represent similar ideas. This can help your brand in getting direct responses from the audience with increased brand awareness.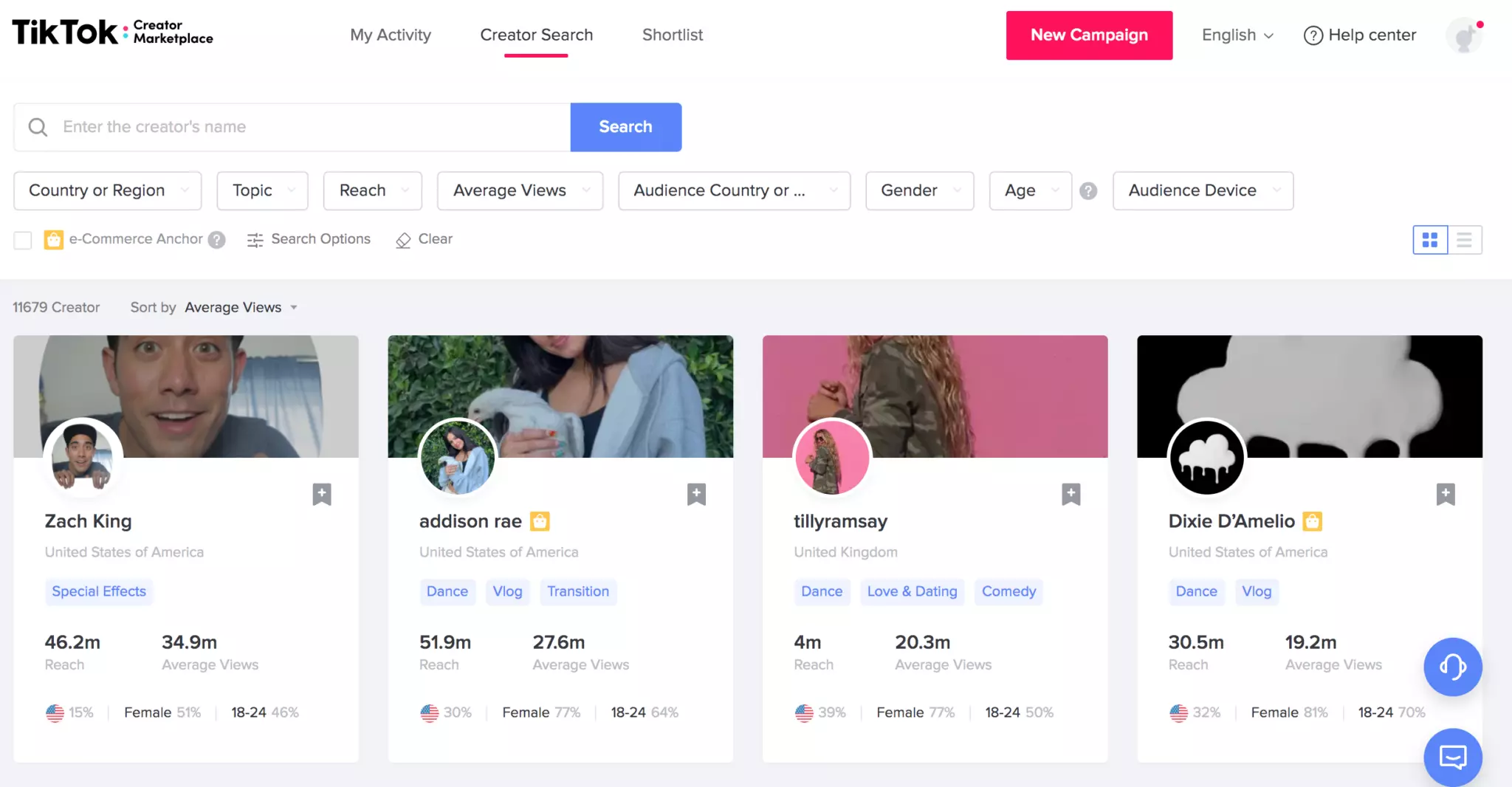 If you consistently collab with popular names, your followers, too, will become obsessed with your content. To do something like this, begin by finding top influencers within your niche to collaborate with. You can search influencers by country, topic, engagement rate, account size, average video views, and name or username.
2. Post Consistently
A tried-and-tested tip to gain TikTok followers is to post consistently. It's highly encouraged to post original content often. It's recommended to post at least once every day, but some Tiktokers like Chriselle Lim post between 2 to 5 videos per day.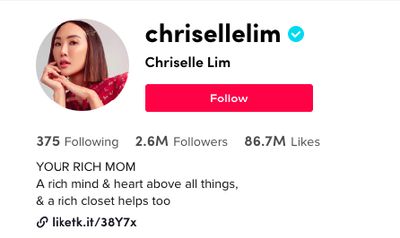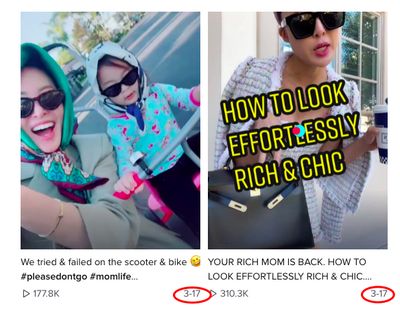 When thinking about how to boost TikTok followers, posting at peak times is another important thing to remember. You'll gain TikTok followers when you post when your audience is most active. TikTok Analytics gives access to this data.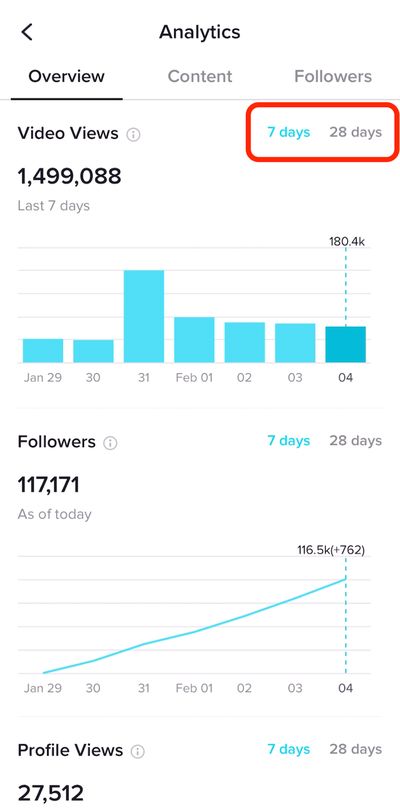 The TikTok algorithm rewards posts that have a lot of interaction and engagement. The more consistent you are with your schedule and posting original content, the better your chances of getting your content pushed forward.
Remember that since each TikTok account is different, the best time to post will come from experimentation and perhaps weeks of learning how your audience responds to your videos.
Struggling to maintain consistency on TikTok? Don't worry; we have got you covered with a best-in-class scheduling tool.
SocialPilot, a TikTok scheduling tool (and more), enables you to create and schedule TikTok posts way ahead. Simply upload your TikTok videos, set your desired time and date, and let the magic of automation do the rest. Effortlessly uphold an optimal posting frequency and schedule videos for multiple client accounts during peak engagement hours. Watch as SocialPilot transforms your TikTok game.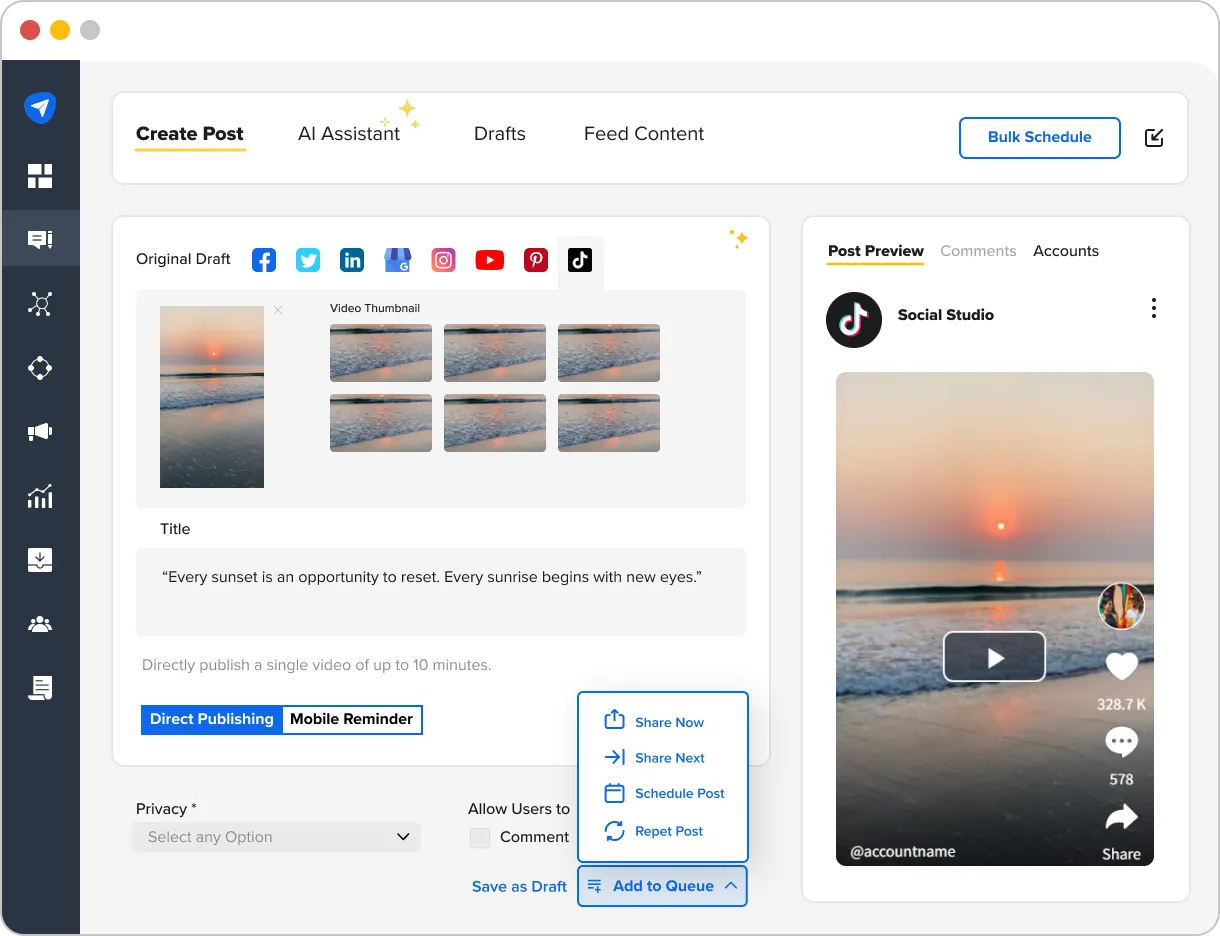 3. Use Trending Sounds
TikTok is a trend machine, especially for music-based videos, so it's best to know what's happening in music on the platform and use this feature to your advantage. Trending sounds boost the discoverability of your videos and are constantly changing based on the TikTok users' behavior, saves, video shares, and plays.
If you want to know how to boost TikTok followers for your page, monitoring the music scene is of utmost importance.
Trending Sounds on the #ForYou Page
It may help you get on the #ForYou page. Some examples of trending TikTok sounds that have gone viral are "Deja Vu" and "Leave the Door Open."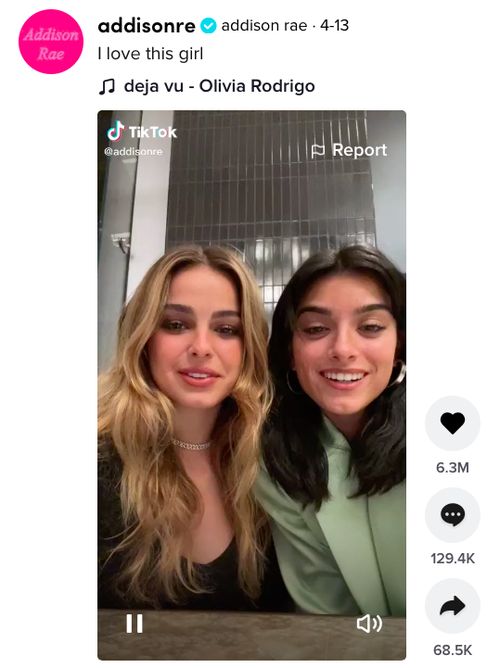 Understanding how to use TikTok's sounds ought to be one of the easiest things that spark creativity in Newbie TikTokers and grow TikTok followers. Once you get the hang of it, you can use this as a strategic growth tool for your brand.
TikTok Duet Trends
Vessi, a cool footwear brand based in Canada, grew its TikTok profile so fast by employing a unique duet giveaway strategy that generated UGC, revenue, and followers. This duet used Billie Eilish's "My Strange Addiction."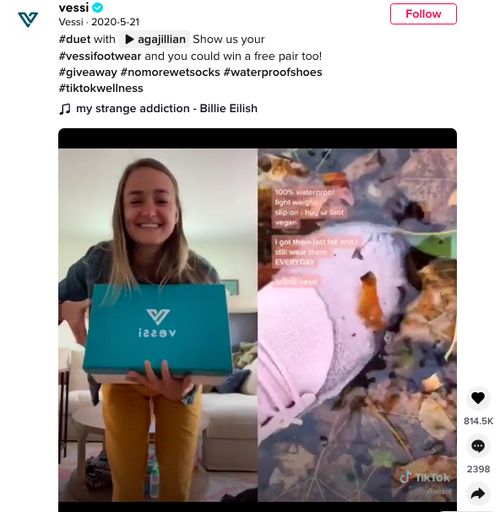 To find out which sounds are popular on TikTok, access the TikTok Sounds library. One way is to tap "Sounds" at the top of the screen after selecting the "+" icon on your home screen. Another way is to log on to TikTok on your desktop, click "Watch now" and select "Discover." You'll see a list of popular songs.
4. Use Trending Filters
If you want to take your TikTok videos to the next level, use trending filters. Filters make your content more appealing and are a fun way to amp up the feel and vibe of your video. An uber-appealing video is the simplest way to grow TikTok followers!
The Disney Filter
One filter that TikTok users are obsessed with is the Disney filter. If you'd like to see yourself turn into a Disney-esque cartoon princess or prince, this is your chance. And guess what? It works for pets, too!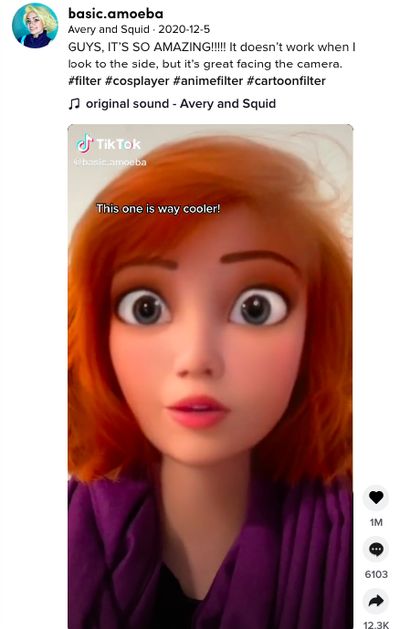 AR Filters
To amplify the reach of their TikTok campaigns, especially to younger audiences, brands can create custom AR (Augmented Reality) filters. These custom filters can be a user's game filter or someone's branded selfie.
They're amazing as a growth strategy. With the help of these AR lenses, users can communicate directly with a brand. You can even integrate hashtag challenges with AR filters to get a colossal amount of eyeballs obsessing over your content!
When Sports Direct launched their #FlashofFuture campaign, they not only did a hashtag challenge but also had a custom eye-catching AR filter made: the "Flash of Future " Branded Effect. It instantly turned this into a shoppable brand experience and stood out in the feed.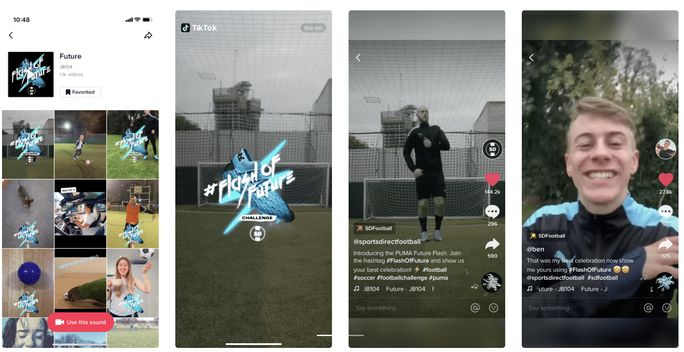 5. Have A New Take On A Popular Trend
From the marketing perspective, it's essential to jump on popular trends that best fit your brand or business. Participating in a TikTok challenge or trend gives you exposure to show off your fun side.
SNL's "Flip the Switch"
One perfect example is when US senator, Elizabeth Warren, did the "Flip the Switch" challenge on SNL. Talk about having serious fun!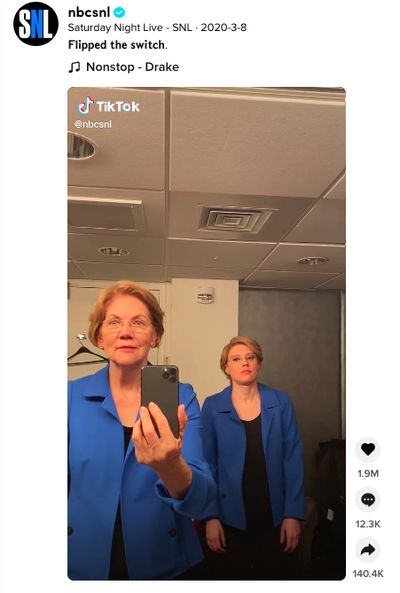 You can make a video of something out of a trending hashtag and then turn it into a challenge. It can snowball quickly, and videos become viral just like that! Hashtag challenges can boost your brand and are one of the ways brands advertise on Tiktok.
Brands usually lead branded hashtag challenges to their landing pages and generate traffic, leads, and of course, conversions through TikTok.
#InMyDenim by Guess
One successful hashtag challenge was the 6-day #inmydenim by Guess – one of the first companies that launched a TikTok hashtag challenge. Guess collaborated with influencers and created the #inmydenim challenge. Users simply showed how they wear Guess jeans. The trend was a hit, reaching 40 million views across TikTok. These videos are still getting likes and shares.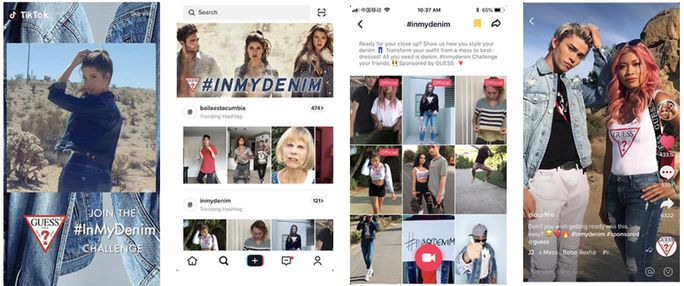 Though trends come and go quickly as a day, being quick on the trends is important to keep content new and refreshing. Search content under trending hashtags to reach new audiences instantly!
6. Teach Something New
Of all the platforms, TikTok has become a favorite hub for learning something new and nifty. The words "I learned it on the internet" have never been more applicable. From life hacks, interior design, learning to speak Italian, how to perfectly lip-sync, whatever it is, TikTok has it all. TikTok is also a perfect platform for creating educational videos.
You create value when you teach something relevant and interesting to your TikTok followers. They'll then anticipate the content you create, which boosts your content's overall performance and engagement. Doing this also builds credibility, especially if you're sharing your expertise.
Hyram, for example, is a skincare guru who creates helpful videos on dealing with skin conditions like fungal acne.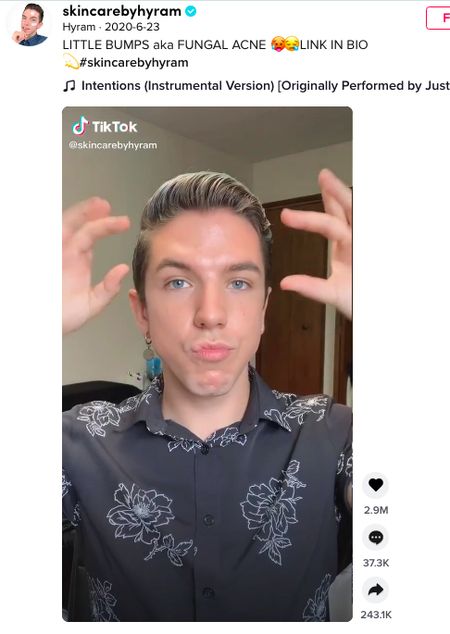 7. Share Insightful Advice
Sharing valuable advice on TikTok increases engagement. Sharing your insights allows you to reveal a part of yourself that is personal and real. You'll become a conversation starter, and since people crave meaningful conversations, you'll find yourself responding and interacting with your followers even more.
UK-based Dr. Julie Smith uses TikTok to advise on mental and emotional well-being. So far, her advice videos have received over 11 million likes from users.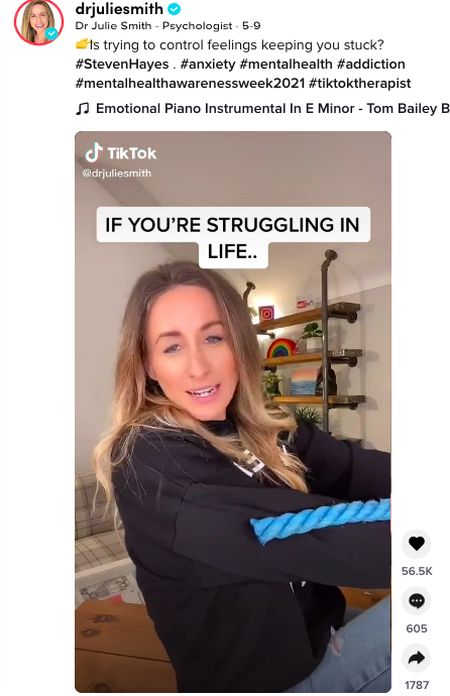 TikTok Tips
TikTok launched a new account called "TikTok Tips," stressing the importance of promoting privacy, safety, and positive vibes. This account features TikTok influencers who deliver messages about user well-being and safety, especially to the app's younger audiences.
For instance, this video invites users to stop scrolling and go outside.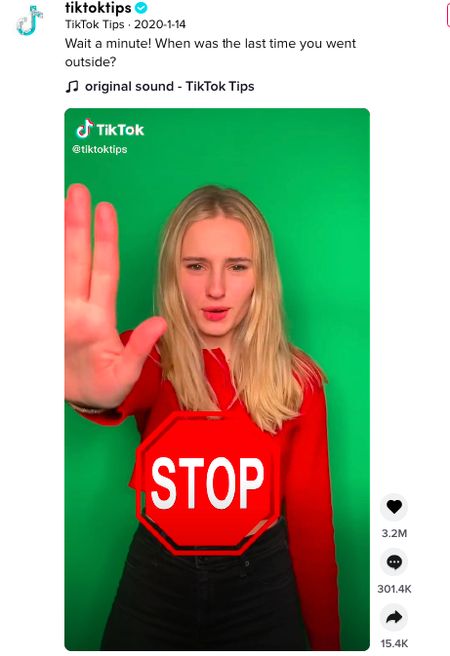 Wrapping Up
With the examples and tips shared above, you're bound to grab your audience's attention. Getting TikTok followers to love your content takes work. But it's worth it. If you want more followers on TikTok, then creativity and persistence are what you need.
Another thing while growing your TikTok presence is to post consistently. Give your followers something to look forward to so they become more familiar with your content mix. Use social media scheduling tools like SocialPilot to help you schedule and publish posts regularly.