Features
1. Dashboard
Allows you to create, schedule, and publish social media posts, monitor their performance, and keep a check on engagement. Also, it gives an overview of every scheduled post, all thanks to the calendar view it provides.
You can call the dashboard feature of Loomly as the central hub where you can manage and view your social media accounts and content. The dashboard offers one interface where you can access and manage your social media channels with ease.
Another advantage of Loomly's dashboard is that it lets users work in collaboration. Team members can be shared access to the dashboard after inviting them to the platform. The team members can then work together on creating, scheduling, and analyzing content for social media.
2. Scheduling
Allows users to schedule social media posts for publishing at a later date or time. Loomly's scheduling feature boosts efficiency and saves time when it comes to social media management.
To use this feature, first and foremost, you will create the post. Then, you can select the time and date when you want to publish it. And then, the content will be published on the social media network at the set time. Just plan and set the content, and Loomly will publish it.
Loomly allows automated publishing for Twitter, Pinterest, Facebook, Google Business Profile, Instagram, and LinkedIn. It also allows manual publishing for Customer Channel, TikTok, and Snapchat.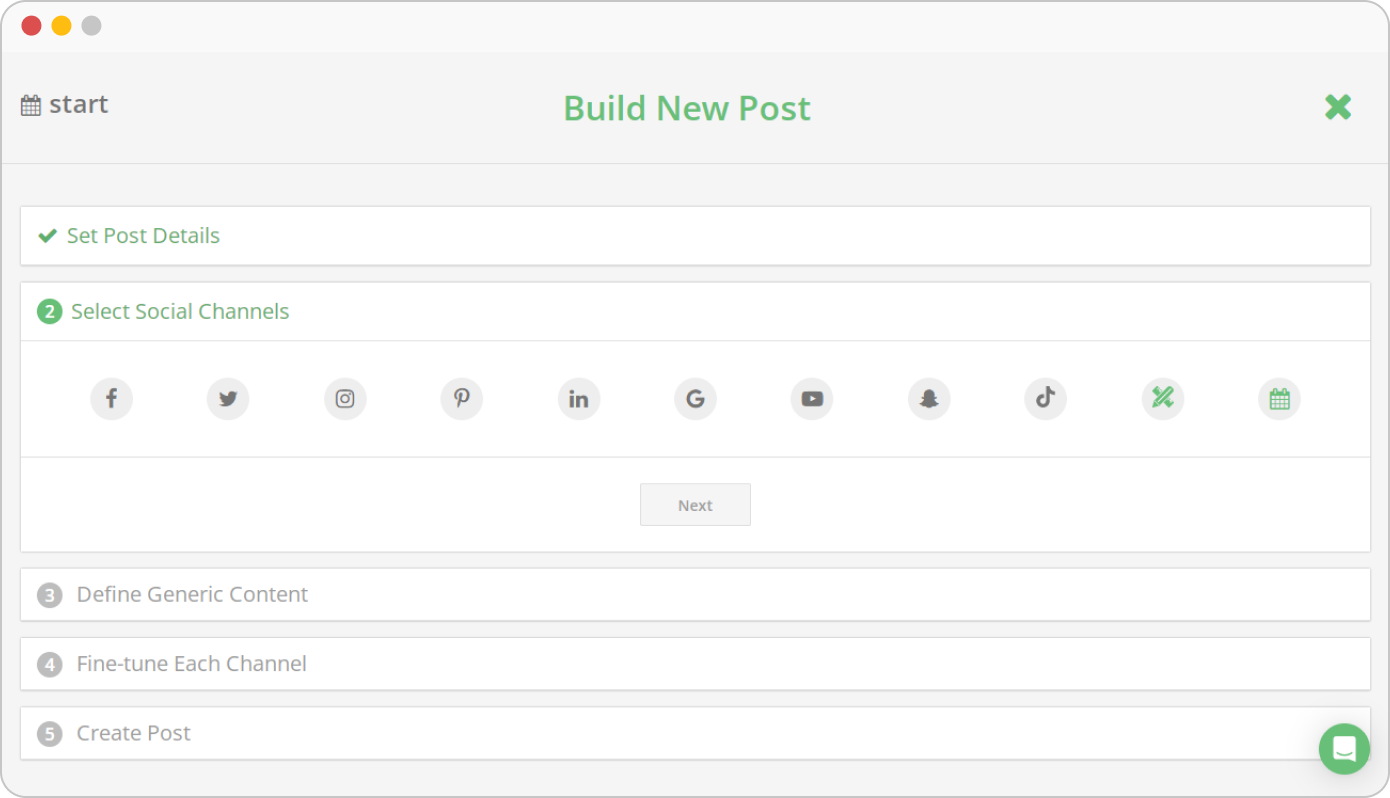 3. Calendar
Lets you manage your social media content on a calendar view.
All thanks to Loomly's calendar feature, you have a ready stream of content for publishing on your social media networks, as you are able to schedule posts months and weeks in advance.
The calendar view helps you check out what content is planned and the time it will be published on. So, you get an overview of every scheduled social media post. You can even move around posts to reschedule them, all thanks to a drag and drop feature. This is a great feature as you can make any adjustments that you need to make.
In all, Loomly's calendar feature enables you to plan and organize your social media content well in advance. It enables you to manage and visualize your content for social media in an uncomplicated, intuitive manner.
Loomly's calendar feature also allows collaboration among team members.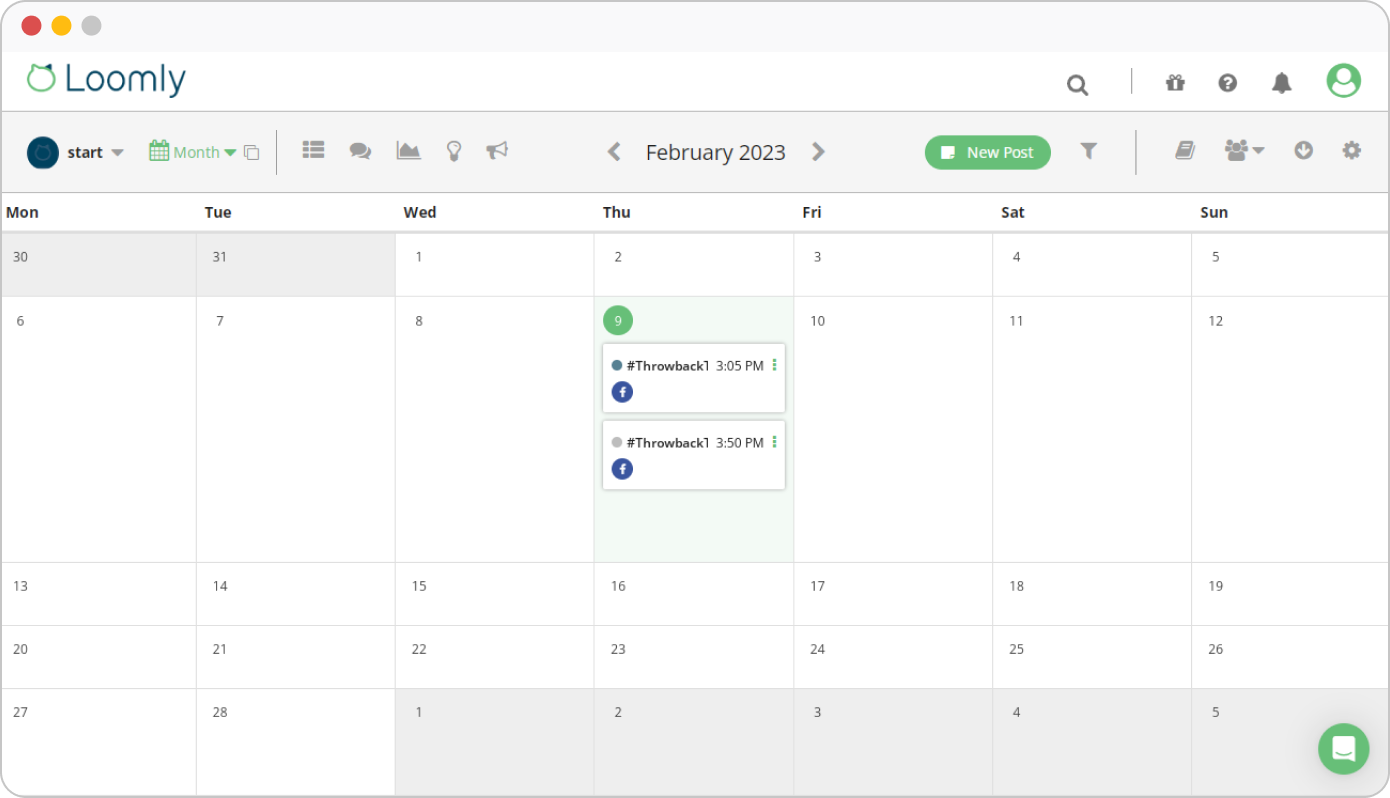 4. Analytics
This social media analytics tool enables you to measure the performance of your posts in real time. This way, you get to recognise what content types and topics your audience has an interest in. Such information helps you plan your future content more effectively.
Loomly's Analytics offers exhaustive insights into how your posts are performing on social media. This assists you in making data-driven decisions to bring better results in the future.
The Analytics feature offers you different data points and metrics, including follower growth, engagement rates, click-through rates, etc. You can check this data in charts and graphs and recognize patterns and trends in your social media presence. You can also use this feature of Loomly to draw a comparison performance of different social media campaigns and posts.
Loomly's analytics also allows for collaboration among team members.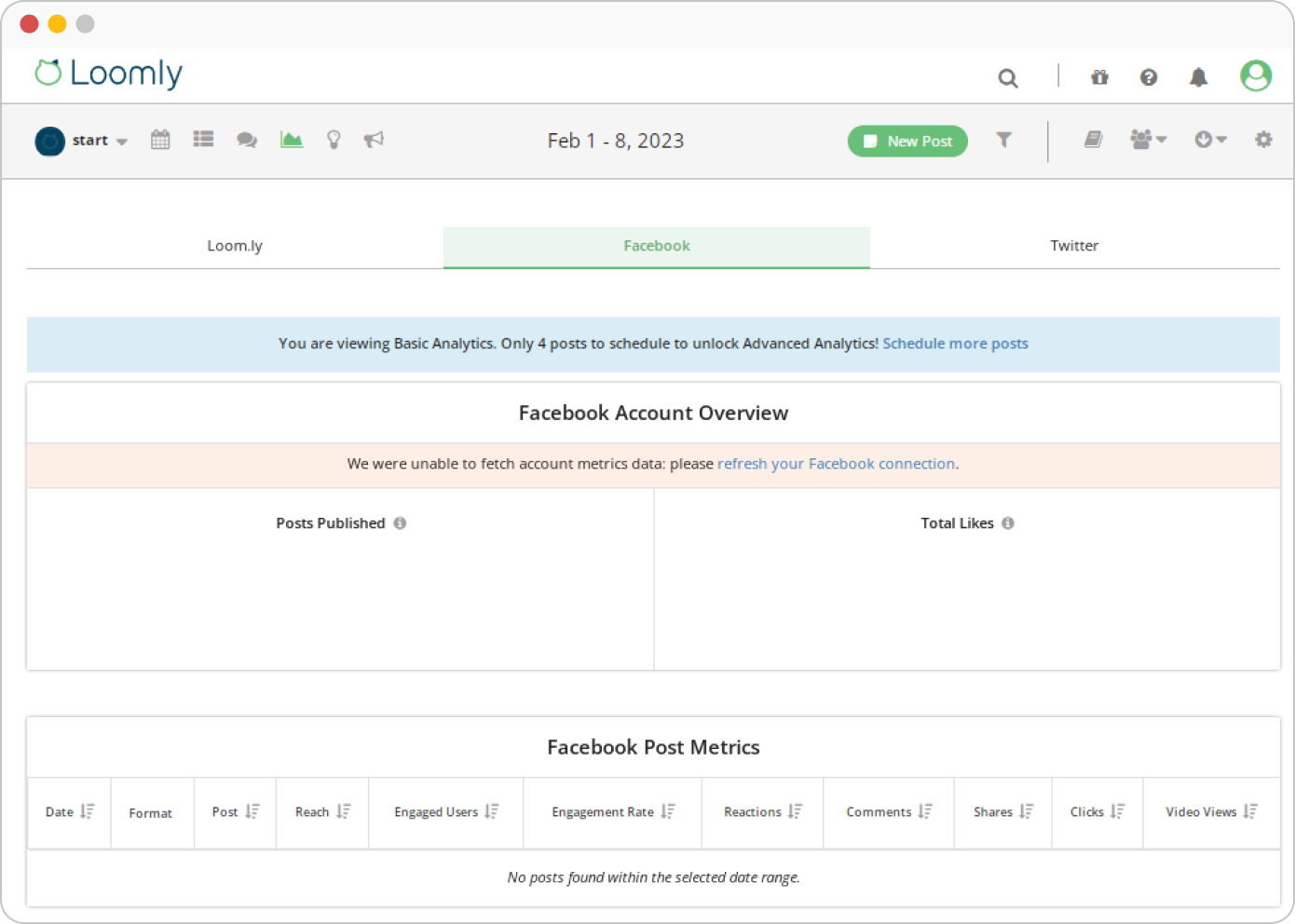 5. Interaction
Lets you reply to the messages, reactions, and comments of your followers on social media channels such as Instagram, Facebook, LinkedIn, and Twitter. You can monitor your social accounts for comments, messages, and mentions and respond from the platform itself. You can also like and share posts from your followers, taking one more step towards building relationships and boosting engagement on social media.
Interactions is a simple community management system that allows you to engage and interact with your audience on your social media channels. This way, you get to enhance your presence on social media and build a solid relationship with your audience on different platforms. Also, with the help of the Interactions' feature, you can see all the interactions in a single place, helping you track and manage all your conversations effectively.