Statista predicts that by 2025, the global eCommerce economy will cross the $7.4 trillion mark. If you have an eCommerce website or plan to build one using an eCommerce platform, be ready for neck-breaking combat.
As more eCommerce platforms emerge, the existing players need to anchor themselves firmly. Hence, it would be wise if you complement your eCommerce website with a few online marketing tools to deliver a seamless experience to your users.
These eCommerce tools can help you from setting live chatbots on your site to digging out vital customer touchpoints. Here are some of our favorite ones that will transform your eCommerce website into a money-making machine.
Top 18 eCommerce Tools You Should Know About
1

Acquire Live chat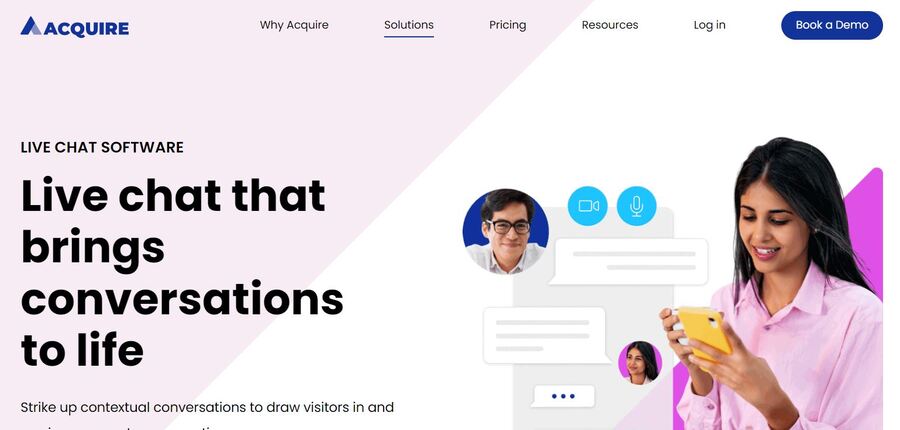 Customer service is a crucial part of any business. The manner in which a business deals with its customers or clients determines whether they would recommend it to anyone.
E-commerce websites face certain limitations when it comes to customer servicing, thereby adding to their problems. Therefore, Acquire has come up with a Live Chat tool.
This eCommerce tool makes it easy for businesses to keep a clear line of communication with their customers, at all times. Whether your customers need help in finding the right product or need technical support, with the help of Live Chat software you can give them a live demonstration of your service or product. Also, the 'screen sharing' feature allows you to guide your customer step by step.
Features of Acquire
Live text chat: It is possible to send and receive text messages simultaneously through this feature. It is one of the best tools used for the customer and inquiry conversation.
Live Video assistance: In today's time, it is very important for most of the businesses to provide video assistance to their customers. This tool helps the business reps to interact with the customers personally and face to face.
Co-browsing software: Co-browsing technology allows an agent to connect directly to the customer's browser window. The rep can also see the customer's mouse cursor, web page and interact with the web page in real-time.
Screen sharing: Most of the customers aren't tech savvy so they might need the additional support. Acquire's Screen-sharing feature allows the agents to gain temporary access to the customers' computer and assist them through the process. It's flawless and fluent and provides a full HD experience to both the parties.
2

Qualaroo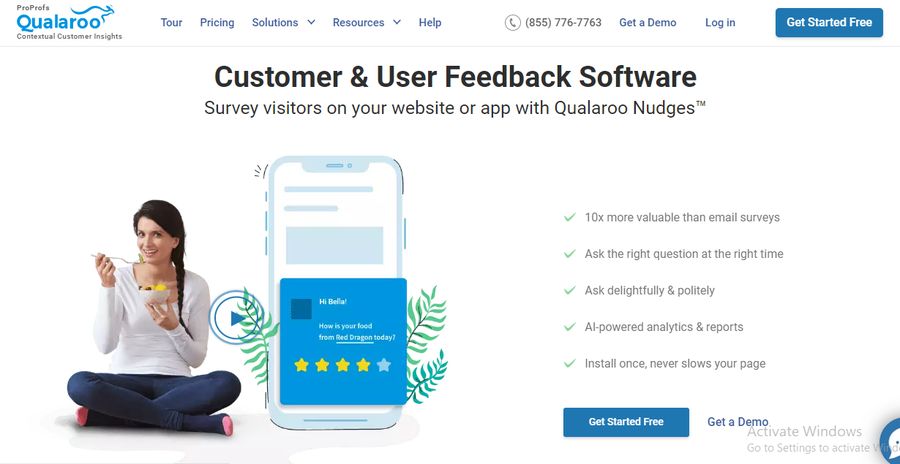 If you host an e-commerce website, you need to have a customer feedback system in place to understand your visitors' behavior and increase conversions. Plus, 78% of people also favor brands that regularly collect and work on customer feedback.
That's where Qualaroo comes into place.
It's a complete feedback collection and management platform that lets you collect actionable insights from website visitors using surveys. You can collect on-page and off-page feedback to build a seamless website experience.
For example, you can create surveys to understand why people leave their cart without making purchases to reduce cart abandonment. It can also help you collect data about your customers' preferences, fear, and motivation.
Then, channel the data into creating engaging content, improving SEO, recommending products using past purchase history, optimizing your website, and increasing conversions.
Features of Qualaroo

Create multiple survey types: Create various surveys like NPS, CSAT, and exit-intent to gauge customer satisfaction and loyalty.
No-code survey editor: The intuitive survey builder lets you create surveys in minutes with pre-built templates and real-time preview. It also guides you through every step of the process.
Multi-channel deployment: Use multiple channels like website, email, social media, link, and more to collect data about customers' website experience.
In-built advanced audience targeting: Target different visitors types based on location, device, time on page, repeat visitors, and other attributes to understand your customer base.
Personalization options: Use skip-logic and automatic language translation to personalize the survey experience. You can also change the survey appearance to align it with your website theme.
AI-based analytics: Qualaroo's in-built AI-based sentiment analysis and word cloud engine automatically categorizes the feedback in real-time. Use the in-depth reporting section to filter and analyze the data.

---
3

ProProfs Help Desk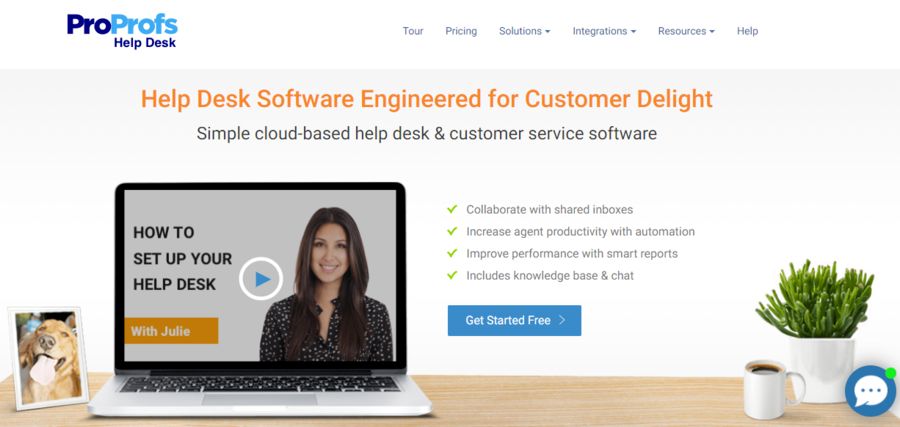 In the online industry, repeat customers are paramount to the success of any e-commerce business and therefore, it becomes all the more important to keep your customers happy and satisfied.
Now, with a lot of queries coming in the form of product feature requests, pricing requests, etc. your support team might fail to respond to every customer email.
This is exactly where the ProProfs Help Desk comes to the picture and makes your team well-equipped to deal with an increasing number of tickets quickly.
So if you are having a hard time keeping track of valuable customer emails, then ProProfs Help Desk is the solution to your online business needs. Let's quickly explore some more benefits of this tool.
Features of ProProfs

Share faster responses: When it comes to ecommerce customer service, speed is the name of the game. ProProfs helps reduce the efforts of desk agents and allows them to share lightning-fast responses.
Shared Inbox: With a shared inbox, you can club all your customer-facing inboxes (support@, returns@, billing@, info@, etc.) under a single roof and manage multiple accounts from a shared dashboard.
Automated workflow: Rise above repetitive tasks with an automated workflow where tickets are automatically assigned to the right agents and they receive automated alerts and notifications.
Canned responses: Is responding to common customer questions eating up your valuable time? ProProfs offers a canned response feature that allows you to resolve common requests with ease.
Awesome human support: ProProfs is known for its awesome 24×7 support. You can contact them via phone, email, chat, or simply register a ticket on their website.

---
4

Omnisend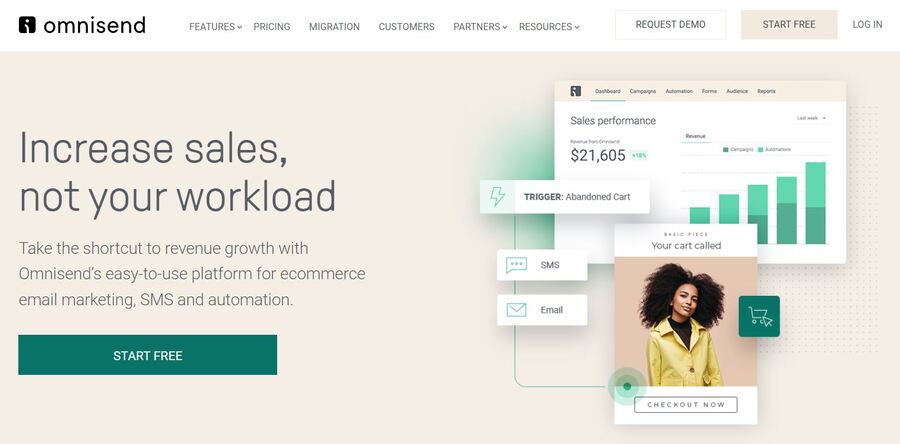 For the online sellers who need more eCommerce-friendly tools from their email marketing provider, Omnisend is a go-to platform.
With Omnisend, you'll be able to create eCommerce-focused email campaigns and automation workflows in a few clicks, offering you the critical welcome, cart abandonment, and post-purchase follow up emails you need.
It even comes with their best eCommerce workflow templates, so it's a matter of just customizing your workflow for your online brand.
Features of Omnisend
Visual builder for email, automation workflows, email capture forms, landing pages, SMS, and etc.
E-commerce-focused features like auto-generated discount codes, and the ability to pull products directly from your store to your campaign in a matter of clicks.
Smart segmentation for easy campaign targeting.
Powerful automation workflow splits that allow you to target customers as they move through your workflow.
Email and SMS capture with forms, landing pages, pop ups, etc.
Advanced sales reporting for online sellers.
---
5

MailChimp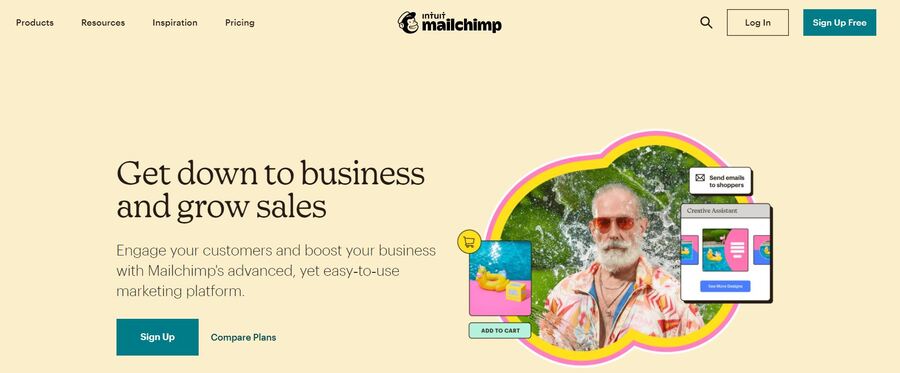 On connecting your online store with MailChimp, you will be able to create targeted campaigns, automate follow-ups and send 'back-in-stock' messages. The tool helps you learn about what your customers are purchasing, which will eventually help you create better targeted emails for them.
The tool helps you design your site with a custom domain and online store. It generates customer journeys for better mapping capabilities and creating authentic sales experiences.
Features of MailChimp
Flexible design for all sizes
Powerful and effective automation for online sellers
Advanced analytics to grow your business
Comprehensive mobile options that go well with your e-commerce brand
Hundreds of integration with apps you are already using
Complex and flexible API documentation
---
6

ReferralCandy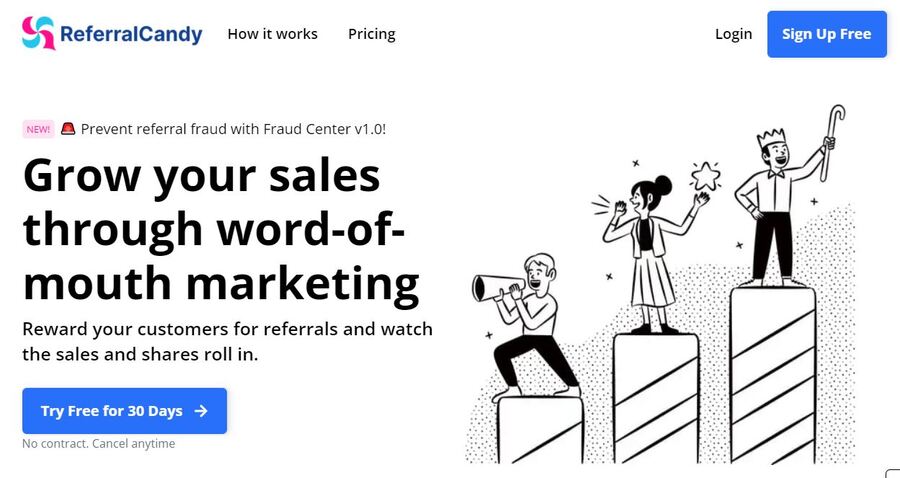 Here one gets a reward for telling their friends about your store. It is the eCommerce store plug-in that helps your eCommerce site to get more word of mouth sales.
ReferralCandy has been successfully running referral marketing campaigns since 2009. This eCommerce tool has helped numerous brands to increase their referral rates and growing sales for customers.
Features of ReferralCandy
ReferralCandy gives you the flexibility to create and set a variety of reward and incentive programs.
It gives every customer their own referral link and makes it easy for new members to join your program.
In today's era, referral marketing is one of the most powerful methods to generate new customers for any other business.
According to ReferralCandy, the ROI of referral marketing can go up to 300%, or even more!
---
7

Chatbot Builder by SendPulse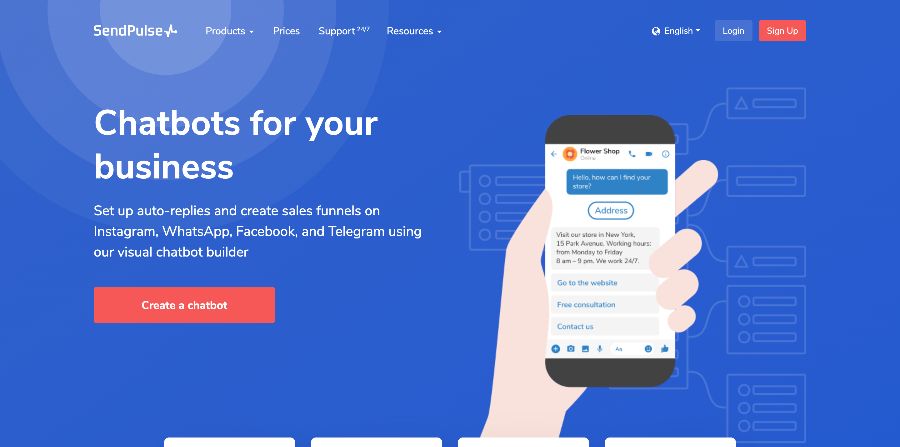 Chatbot marketing is currently front and center of innovation in the promotional strategy of many eCommerce businesses. Chatbot builder by SendPulse is just the tool to get you started.
SendPulse is a marketing automation platform that specializes in a multichannel communication approach. This means that the eCommerce business can be rather flexible in terms of maintaining a relationship with its customers. The platform can facilitate automated marketing campaigns by means of email, SMS, and web push notifications.
SendPulse takes pride in its powerful, no-code chatbot builder. At present, the service allows users to create chatbots for major social media platforms like Instagram and Facebook and popular messengers – like WhatsApp and Telegram.
Features of SendPulse's chatbot builder
Build elaborate sales funnels or simple auto-replies and engage with your customers on Facebook, Instagram, WhatsApp, and Telegram.
Accept payments via a secure payment system integrated into your chatbot.
Have your Instagram chatbot react to your subscribers' stories that mention your brand.
Get your hands on the WhatsApp business API with no set-up or additional fees. (SendPulse is the official WhatsApp Business solution provider.)
Manage your chatbots on your smartphone or make quick replies to your customers on the go.
Combine your chatbots with marketing emails or SMS to better match your customer's preferred channel of communication.
8

MyDukaan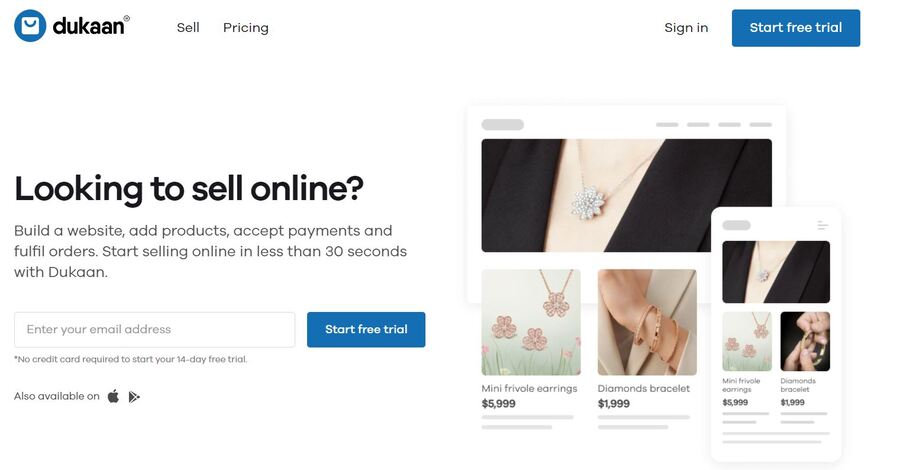 Dukaan is the perfect choice for businesses looking for an all-in-one platform. This is especially working great for new starters as it will help beginner eCommerce stores build and design their website, add and sort products, and get their online journey started.
With Dukaan, eCommerce brands can start selling and growing in less than 30 seconds. Also available on Google Playstore and iOS, Dukaan offers an exclusive app to make all your eCommerce processes even more simple.
All you have to do is choose your eCommerce brand name, think of the most proper design, add products, and start selling successfully.
Features of Dukaan
With Dukaan, you can choose and acquire a free custom domain that's authentic to your eCommerce brand.
The mobile app version of the platforms allows customers to order directly from their phone, and businesses-to build their mobile presence more easily.
The Dukaan support staff is there 24/7 to cover your marketing, accounting, and other support-related operations.
The platform offers add-in plug-ins, including Google Analytics, Facebook Pixel, and even SEO tools.
The private community of eCommerce merchants is there for questions and support.
---
9

Elementor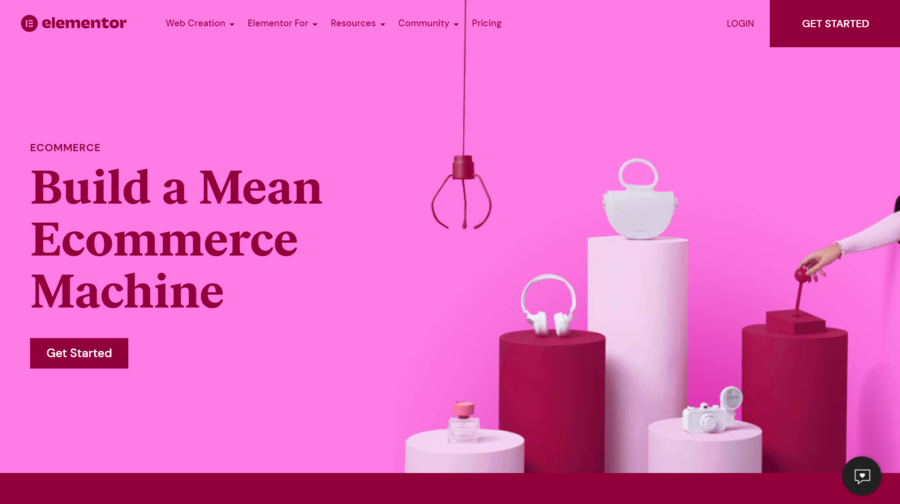 Before you add tools to your online store, you'll first have to build it. WordPress will naturally be your platform of choice. But what if you can't (or don't want to) code?
Well, you can always use Elementor. A code-free WordPress website builder, Elementor boasts a powerful WooCommerce website builder feature that can be leveraged towards creating WordPress-based online stores, as well.
Users can choose to create their eCommerce website from scratch, using Elementor's dynamic drag-and-drop editor. Alternatively, they can opt for Full-Site Kits. Complete websites, Kits are designer-made and can be effortlessly customized for immediate launch.
Features of Elementor
Cloud Hosting: Elementor users can create their own WordPress-based online store without ever needing any external hosting service. With built-in cloud hosting for WordPress, you can create your WooCommerce site for as little as $99
Live Video Assistance: Today, it is very important for most businesses to provide video assistance to their customers. This tool helps the business reps to interact with the customers personally and face to face.
Full Site Kits: Elementor offers a number of designer-ready WordPress stores you can lightly customize and launch within minutes.
20+ eCommerce Widgets: Offering users 90+ widgets, Elementor boasts more than 20 widgets tailored specifically for eCommerce use cases, such as 'Add to Cart' and 'Menu Cart'.
---
10

Metrilo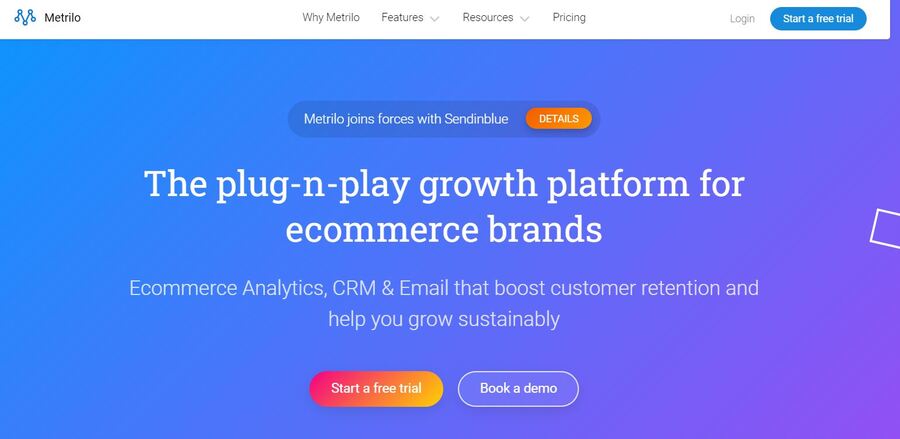 Unlike Google Analytics, the Metrilo tool updates the order statuses in real-time. Therefore you can see your revenue calculated accurately. You can get detailed analytics from the KPI dashboard.
It doesn't count refunded or canceled orders. You can look up specific order statuses like "on hold", "delivered", "pending", etc. Metrilo offers 30+ filters to get desired segmentation for targeting apt audiences.
Features of Metrilo
Customer LTV
Cart abandonment rate
Average orders per customer
Checkout completion
Conversion rates by device
Revenue per visitor
Average order value
---
11

Wigzo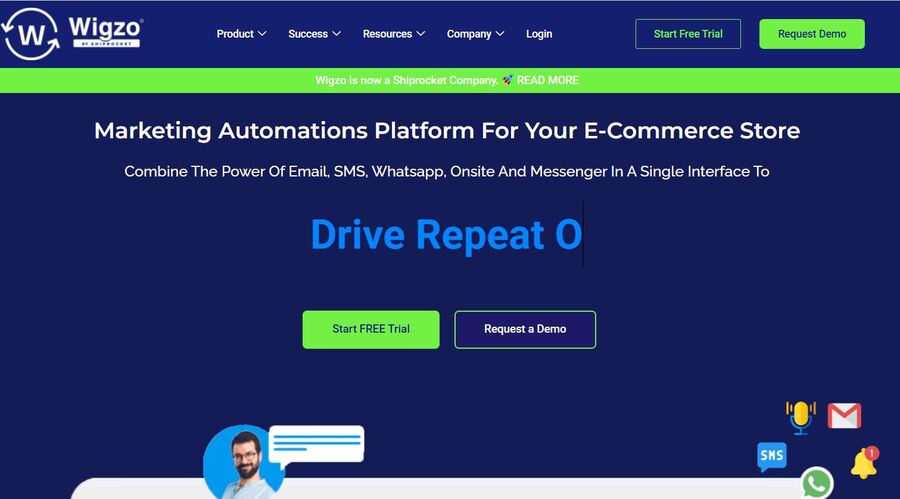 Wigzo's Machine Learning technology converts your data into predictive insights and also suggests the best engagement channel that is suitable for your marketing action.
One can access all the audience data whether it is from media channels or digital forums. Wigzo technologies unite marketing automation with individual behaviors. This eCommerce tool helps marketers to boost their campaign results.
Features of Wigzo
360-degree user profiling
Behavioral automation
Email personalization
Personalized notifications
Product recommendations
Exit intent
---
12

Google Analytics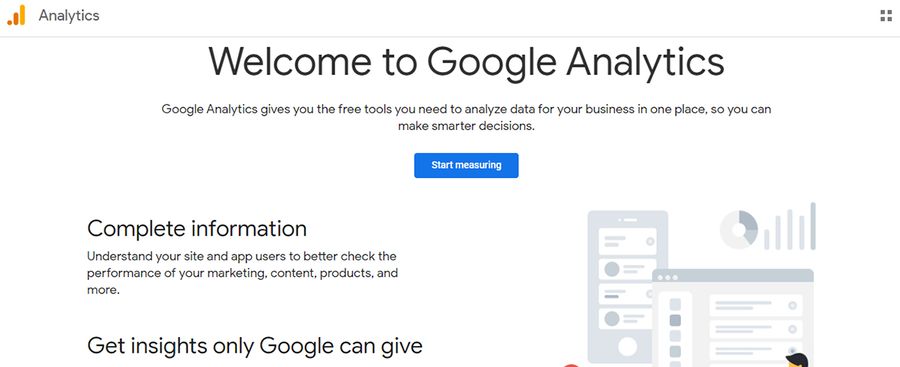 Google Analytics is the most preferred way to track most of the data of your e-commerce site. You simply need to add a small amount of code to the back end of your site.
It will allow you to collect data to view which traffic sources have been most beneficial or profitable. This facilitates you to work out your marketing ROI easily.
Features of Google Analytics
Number of transactions
Conversion rate
Total revenue
Average order value
Number of unique purchases
Quantity of products sold
Quantity of product sold
Revenue by product
Average price of products
Day to transaction
Visits to transaction
---
13

Crazy Egg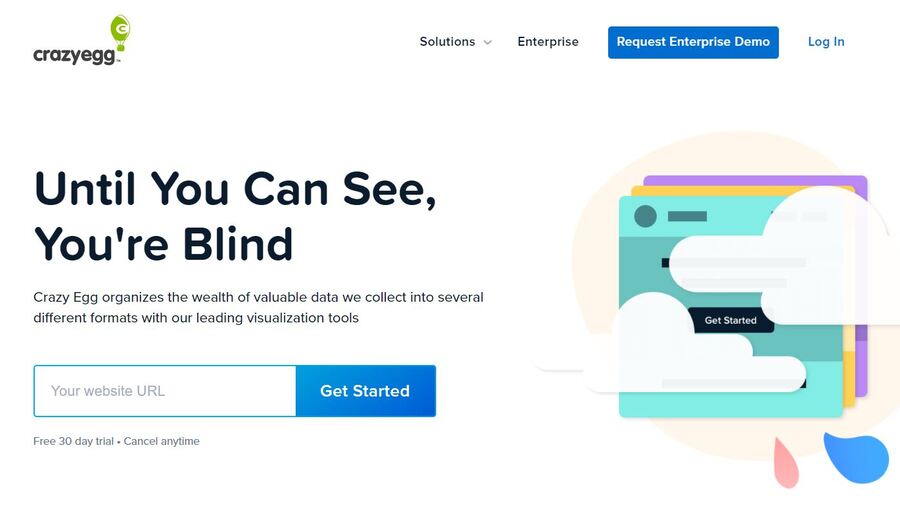 Crazy Egg gives you the extraordinary and competitive advantage to improve your website without spending much. With the help of the tool, you can build a site that your users and customers love.
Once you get to know what they like to use and what they don't, you can make changes will make a difference in your site.
Features of Crazy Egg
HeatMap: This gives you a picture of where people clicked on your site.
ScrollMap: This gives you the picture of how far down in the page visitors are scrolling and it helps to determine where the visitors abandon the page.
Overlay: The report displays the data of the number of clicks of each element of your page.
Confetti: Once you are aware of where your most clicks are coming from, you can work on the exact traffic sources to maximize the revenue.
---
14

Facebook Ads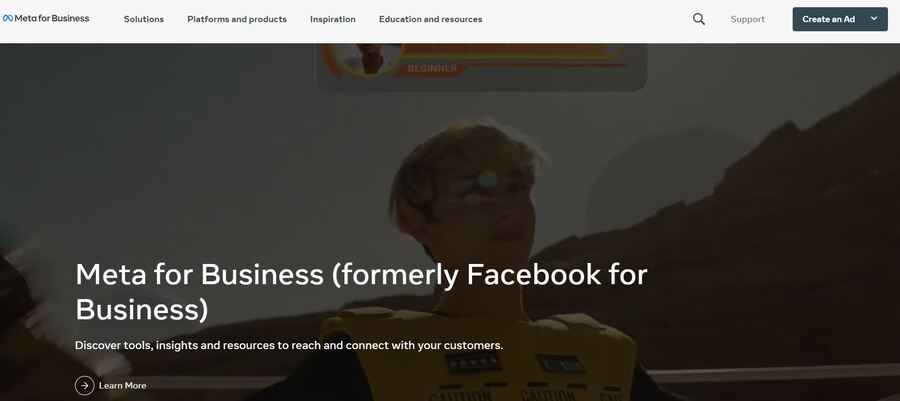 Marketing on Facebook is one of the most efficient tactics to increase sales of your online business. Facebook ads make it simple to reach the audience who matter to your business. It also tracks the results of the advertising across various devices.
Features of Facebook Ads
By setting up a page
Boost the post of your page to reach more people
Reach the customers you know using the right Facebook business tools
Choose a particular advert audience
Track customer actions on your website
---
15

LitExtension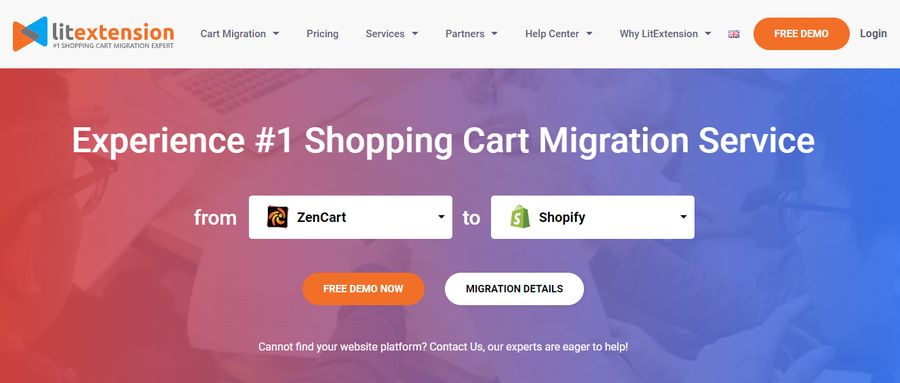 Operating an online store is not as easy as you think. During this process, store owners might have to tackle several problems with their eCommerce platforms that cannot be solved. If that's the case, you should consider switching to a different solution.
This is when LitExtension comes to the rescue.
LitExtension is a tech company specializing in shopping cart migration. It allows you to securely and speedily transfer all your data from one eCommerce platform to another. For example, if you are running an online store on Wix and want to switch from Wix to Shopify, you can have LitExtension take over your task. This solution will automatically shift all your products, customers, and orders from Wix to Shopify in just a few simple steps.
Features of LitExtension
Easy to use: LitExtension is user-friendly, even for those with little knowledge of technology. All you need to do is fill in your carts' information and let LitExtension work its magic.
Support a wide range of carts: LitExtension supports over 120 eCommerce platforms. Whether you are selling on a hosted solution or an open-source shopping cart, LitExtension can easily meet your demand.
All-in-one migration package: Don't have time to perform the migration yourself? LitExtension offers an all-in-one migration package that can save you more time and effort. Upon registering for this package, you will have access to an exclusive support agent who will assist you during the migration process. They will help you perform the transfer and keep you up-to-date on everything that happened along the way.
---
16

DataFeedWatch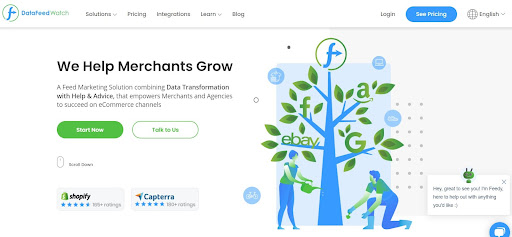 With online shopping becoming more of the norm, having products present and visible on eCommerce channels like Google, Facebook, Amazon, etc., is a must for advertisers. And the quality of the data sent to these channels is crucial to every campaign's success.
DataFeedWatch is a leading feed marketing and PPC automation solution available in over 60 countries and across 2000+ eCommerce channels with the goal of helping agencies, retailers, and online merchants grow, both locally and globally.
Using a feed management solution like DataFeedWatch will allow you to create fully optimized product feeds based on your existing data. Optimized listings will then help you increase sales, easily sell on multiple channels, and prevent advertising out-of-stock products.
Features of DataFeedWatch
Advanced feed optimization: Turn feeds into sales with accurate, up to date, and enhanced data.
Price watch: Leverage competitive insights to strengthen your market presence.
Feed-driven search ads: Automate your Google Search Campaigns, Keywords, and Ads.
Product level analytics: Identify best-sellers and underperformers. Shift focus to profitable products.
DIY or managed feeds: DataFeedWatch offers both DIY and managed options for data feed management.
---
17

CloudTalk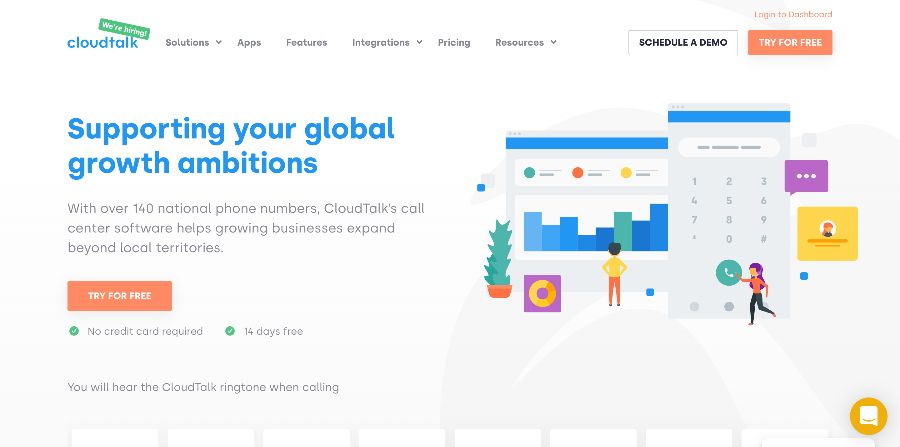 Whether you have a growing number of incoming support requests or want to reach more people to sell your products, you can optimize the process with a well-established internet-based call center solution.
Every eCommerce business needs a fast and efficient way to handle shipping, delivery and returns, communicate with stores, reach potential customers, and turn existing ones into loyal, returning fans.
CloudTalk is a cloud-based VoIP telephony solution that helps you and your team communicate easier with customers, prospects, and even your suppliers, the factory, the warehouses, and so on.
Connect your Shopify, Magento, and BigCommerce store with CloudTalk with just one click or your WooCommerce store via Zapier.
Features of CloudTalk
International numbers: If your store sells to multiple countries, each country can have its own phone number, so your clients will see a familiar number on their screens. Choose from over 140 countries!
40+ integrations: Connect your favorite CRM, Helpdesk, sales automation, and other productivity tools via one click! CloudTalk also works with Zapier and offers Open API.
---
18

Sender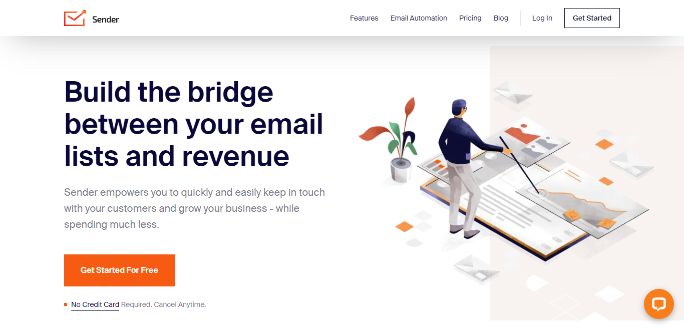 Sender has been developed and maintained with functionality and ease of use in mind. The user interface and features are designed to be as simple as possible while maintaining robust functionality. Adding invincible pricing to the equation will give you an absolute monster of value.
Sender takes a customer-first approach. This means that all customers can get the same attention, regardless of their subscription plan. In other words, even the top-level features have no limits or restrictions.
In addition to effective email marketing services, Sender also offers SMS marketing for the best eCommerce results. SMS campaigns are rarely done alone. They are always a small but important part of a larger marketing strategy. Ideally, you should choose a solution that combines both SMS and email marketing under one interface.
Features of Sender
Clean and easy-to-use UI
Sophisticated subscriber management system
Hassle-free drag and drop design editor ( including HTML and plain text)
Reports & Analytics
User-friendly email automation
Subscription form, popup builder with a few-click integration
24/ 7 real-time customer support
Exceptional email deliverability with no daily limits.
eCommerce integrations with web platforms like WordPress, Zapier, RESTful API for developers, and others
Running eCommerce businesses requires you to constantly reevaluate your offerings, so you stay on top of your customers' minds at all times. But it isn't all about the price. You have to deliver an effortless experience and assist them at every step.
You can use these eCommerce tools to streamline it all. You should also focus on a holistic marketing strategy to drive more leads to your website.
That's where social media tools like SocialPilot come in handy. Manage branding on diversified social media platforms from one place. Take a free trial to put your social media on autopilot and spike your website traffic.