Worried about 2023? What it will take to thrive in Social Media Marketing? Which trends will cover the year and how you will keep up with the trend? Don't worry, this guide got it all covered.
Kickstart your 2023 Social Media Marketing Strategy by implementing these 19 result-oriented techniques and unleash the true power of social media!
As the holidays are quickly coming, there will never be a more critical time for you to take a look at how to maximize your marketing campaign into a simple, yet effective sales machine. This guide aims to help you optimize your sales and marketing tactics, with intelligent marketing strategies.
If you don't have a data driven social media strategy that shows ROI… You won't survive. – Jack Kosakowski.
Start right now, to immediately build a strong brand, as you head into 2023, thriving.
While some of these strategies will be mentioned within a specific platform, the effective psychology of the tactics are still the same. The methods are capable of being used for Facebook, Twitter, Pinterest, Instagram, LinkedIn, and more.
When looking over this guide, we have attempted to make sure you understand each and every strategy. Please take the time to consider each, and the potential impact for your specific brand.
19 Marketing Tactics to Convert Prospects into Customers!
First, I wanted to share an interesting piece of information with you.
The top 7 reasons a consumer will connect with a brand's social media.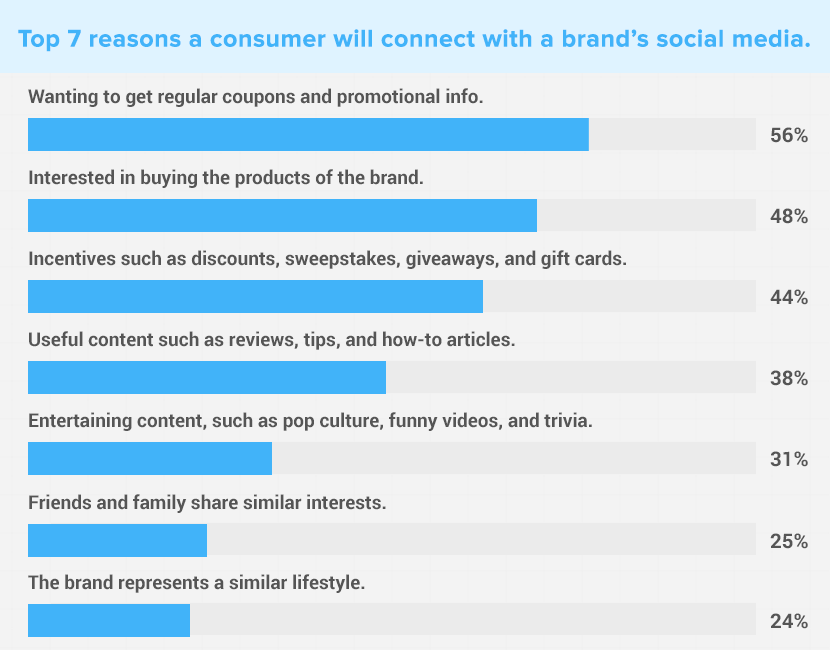 These statistics are from a survey conducted by trafficsherpa. They reveal that the top three reasons for following a brand, all include buyer intent. As businessmen and businesswomen, we need to be making use of this intent, with intelligent marketing strategies!
Next come the meat and potatoes.
The following concepts are considered specific action items that you can incorporate into your marketing strategy almost immediately. To some marketing experts, these may seem basic. But as you review each tactic, you will see how intricate your sales marketing strategy really is.
1. Make sure your website has an active blog
A blog is beneficial to both the website engagement as well as on social media. It gives an inside look into your business.
Besides this, you have below given reasons to be active on your company's blog: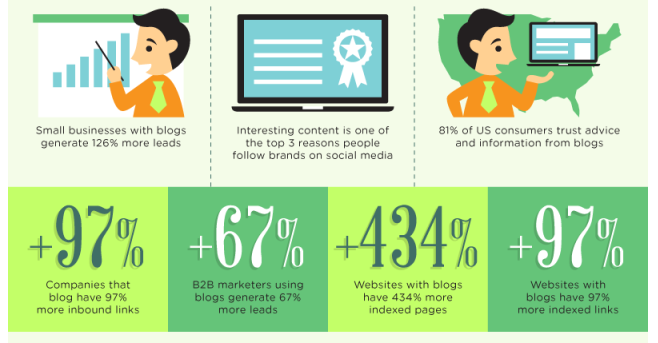 A blog is the perfect reason to create content, worthy of being shared on social networks. Most importantly, a blog gives you the opportunity to present yourself as an authority in your industry. (For a kick start you can have a look at this in-depth guide on how to start a blog?)
I wanted to emphasize the last part. Presenting yourself as an authority inside your specific industry. Being such an authority helps turn first time buyers into lifetime customers, and allows for clients to trust in the purposes of your content.
2. Create exceptional content
By providing exceptional content, you are continuing to build trust and repertoire. When you provide an expert's level of content for free, you are able to convince sales far easier.
Buyers consume content before making a purchasing decision – in fact, 47% consumed 3-5 pieces of content before taking the first step towards making a purchase. – HubSpot
Customers who trust your brand, are more willing to pay for the products and services that you provide. Take a look at what google is presenting as the top content, and make your content better.
3. When linking to products, include prices
There is no point in surprising someone with cost. Don't waste your time with bringing people to your page without showing them the actual price. This will lead you to no results at all.
Point It Digital Marketing agency notified 5X higher conversion rates when they included price in their Facebook Ads.

This falls into the notion that people understand what you are offering, and with a clear price that they are willing to accept.
4. Always include links in your social media updates
At every opportunity, link to your blog or a product from a status update. Give your fans an excuse to explore the content of your site. They will find more of your authority content, and further accumulate trust with your brand.
5. Create exclusive experiences to a specific platform audience
Pop ups notification for website visitors
Blog for readers
Live video for Facebook fans
Tweets for Twitter followers
Educational articles for LinkedIn users
Podcast for listeners
YouTube videos for visual learners
Infographics or images for busy people
And so on.
Give users what they want in a way they are used to. Audience on each platform have different choices. To make them understand your brand, you have to give them content they feel comfortable to consume.
The exclusivity will make your brand's fans feel important. If you do this in a limited quantity, it helps drive customers into a buying state, due to the scarcity and exclusivity.
6. Don't try to sell in one message. Use teasers
A hot lead is better than a warm lead. And a warm lead is better than a cold lead. Don't force your products upon your followers. Most people hate being sold to. Car salesmen are to blame here. Maybe only the sleazy ones, who wear plaid brown suits and smile with a toothpick, trying to sell you a beat up Ford Tempo.
Yep, definitely blame those guys!
Your marketing campaign should have a series of messages and presales, in order to create buzz before the actual landing. This would include message styles with similar intros. These suggestions should help you get your idea ball rolling:
You thought product A was a game changer? We can't wait to reveal our most improved version of Product A2.0!
If you're interested in solving problem B, this summer we are unveiling Solution B! We'll be revealing more in June.
Product C is our most efficient Solution C yet! We've put X,xxx hours into developing an improved version, based upon our customer's best suggestions! Our lawyers told us we had to wait until the new year, but we are just too excited about it. After caving in, our lawyers said we could tell you about it a month early! Stay tuned for the big reveal on December 1st!
Use the above given promotion templates in your advertising campaign.
7. Customized landing pages for different sources of traffic
Always create a landing page, specific to the traffic source. An example would be to customize a landing page of people who have been warmed up about a big discount, or a give away. Don't rely on your homepage to do all of your selling.
Create the landing page that matches the reason behind the link! If your post is from Facebook and is linking to a contest, then it should focus on them coming to your site for that specific reason.
For e.g. I received a mail to get free tickets from Social Media Examiner. On click, I redirected to the page sharing the details telling me more about how to win those tickets.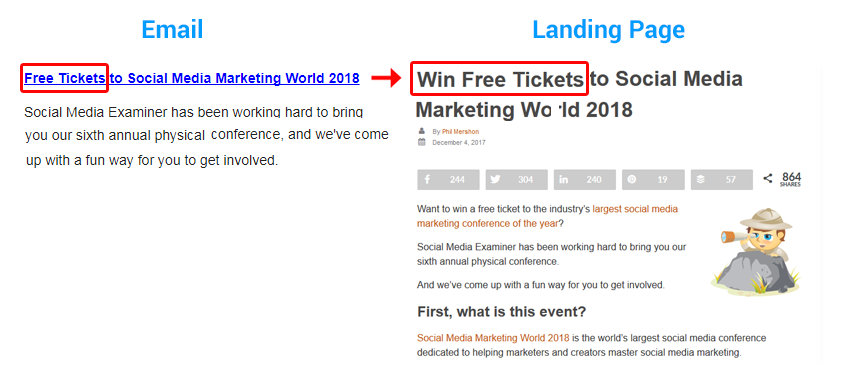 Takeaway: Customize the landing page to get users swiftly from where they are, to the post side of a call to action!
8. Capturing email addresses
Allowing for a free whitepaper, or a software trial, is still one of the most effective and accepted practices today.
While social media can certainly drive traffic to your site, capturing the email address allows you to maintain contact with the prospective client outside of the distracting social media environment.
When asking for an email address be sure you are clear what you are going to be sending within your emails, and how often you plan on sending them. Nothing gets ignored and deleted faster than a waterfall of pushy sales emails flooding your inbox.
9. Showcase your most successful customers
There is no better way than user testimonials to build trust of a potential customer. So capitalize on this by telling stories about a few of your most successful customers. Focus on their experience, like it has been a journey. They had a pre-product issue. Your product came to solve their problem. And now their life is better after, because of it.
For this, you can refer ChowNow's customer testimonials. This brand uploads short videos showcasing before and after life of customers who use ChowNow.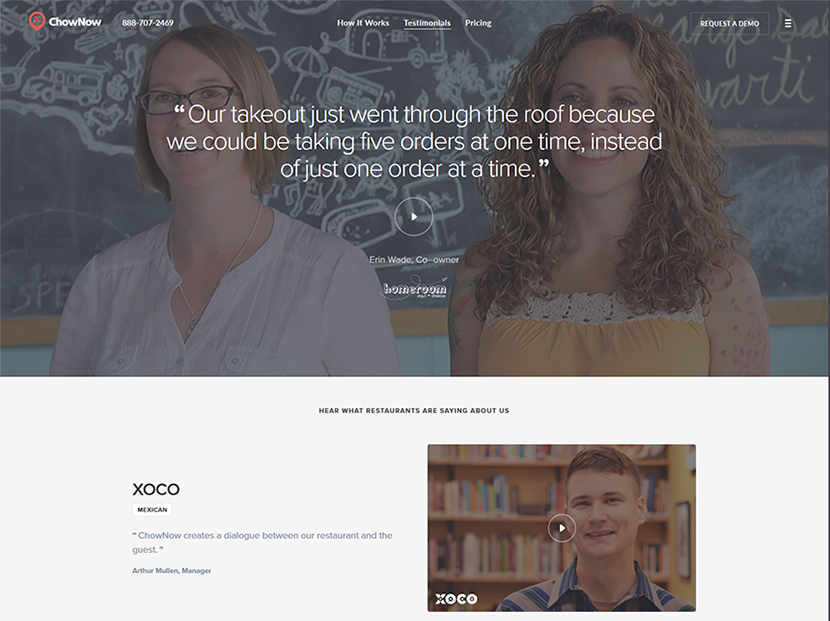 Takeaway: Emphasize the benefits, and positive outcomes of your products. Make sure the demographics of the customer are within your target market.
10. Share positive feedback from your customers
An email that has painted you in a positive light, should be "cherished," publicly. You could use it as an opportunity to speak directly to your audience, as the leader of your brand. Opportunities like this, are always a great way to reinforce the positive feelings about your brand. This would be a time to use Youtube, and publish a viral style video with a title like:
"President/Owner/CEO of ABC Brand, shuts down all activities after receiving this one message. See what he did next…"
It's very click baity, I know.
But you can present yourself as taking the time to appreciate the customer behind the purchase, and that you really want to make people's lives better. "These customer results, are what you've strived for since the beginning of building your business!" This is how to fast track your way to creating an army of lifetime customers.
Warning: Do not abuse this powerful technique or you will water down its potency.
11. Make use of the power of video marketing.
"If a picture is worth a thousand words, a video is worth a novella."
A video is the least skipped form of social media advertising, thanks to the popularity of viral video content producers.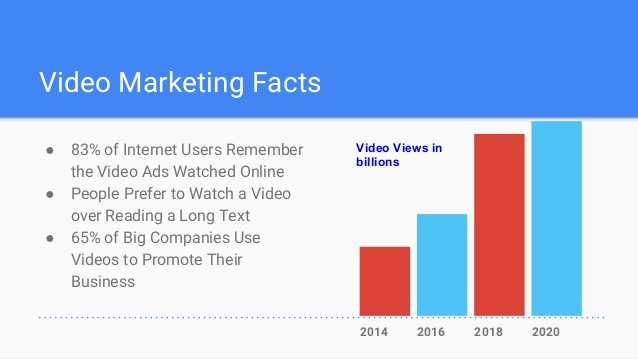 Utilize the impressive video capturing technology we have available to us today. Chances are, your smart phone has a suitable camera that is more than capable recording great content. Showcase what's going on with your company.
12. Create a product related video segment, that shows uses of your product
SocialPilot, a social media marketing tool, had an incredibly successful campaign for their subscribers, by creating a video series of "How to's?" on youtube. They take a good care of their customers who suggest them what they would like to learn within the tool. On that basis, SocialPilot creates tutorial videos for their customers.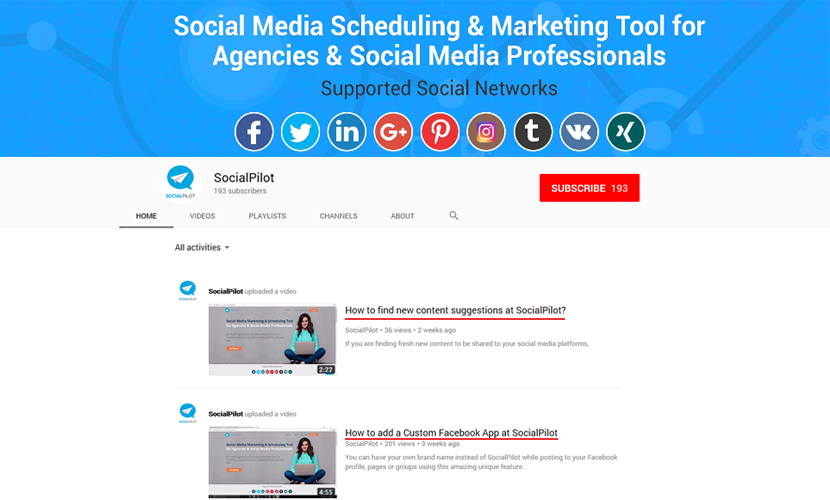 The videos were viral, fun, and showcased an impressively powerful tool. How can you leverage your product for a fun video, while thinking outside the box?
13. Create a behind the scenes "Struggle" segment of your brand
What goes into the development and manufacturing of your brand's products or services?
Take the customers on an educating path that shows how concepts are developed, and who's behind the ideas!
Put a face to the brand, and not just a hired model. Your audience wants to see real people. Show them who your company is, and show them all of your team's dedication they put into the company!
14. Showcase the presence of physical stores if you have them
Pictures and videos from within the store, help build the perception of your brand. Show off an interesting merchandise display case. Take natural pictures of your team in action, helping customers, preparing the store for customers, answering phones even!
Please make sure your settings are tidy. People perceive messy as lazy. To a customer, it is perceived as if you care about your workplace, you will most likely care about the customer and their experience as well.
Social Media should be used to educate your potential customers.
As you now have read and understand, by providing valuable content and education, you are able to earn the trust of a potential buyer, just like traditional sales channels.
Now, it's time to share your resources on Social Media.
The strategies of social media marketing are not as simple as standing up on a soap box to shout out to the world about your promotional sales. The power of social media marketing lies within the ability to provide an interactive sales process.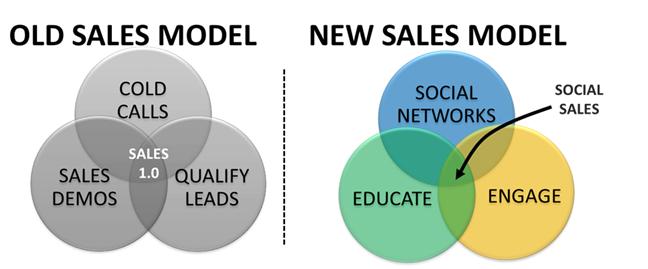 Being able to provide an invaluable service by educating potential customers, is incredible. This was previously reserved for one on one salesmen, in person. Think of it like, giving the potential customer an education on your brand and why they need your help.
We have easily covered a semester's worth of information in this short article. Hopefully, it has helped you spawn numerous ideas to improve your branding and sales, that you can start including in your campaigns immediately!
Making it all efficient with Social Media Management Tools
Before going overboard with all of your new ideas at once, write them down in a bullet list. And then, adopt some digital marketing analytics tools to manage the analytic and timing aspects of your social media campaigns. This will save you from overwhelming yourself and your marketing staff.
15. Connect all of your platforms within a single interface
Save time by being able to post to your main social platforms from the same interface. Look for a software tool like SocialPilot that is able to post across multiple sites, to save further time.

An added bonus to using an outside source to view your platform information, you avoid becoming distracted by the social noise. You aren't exposed to anything that doesn't include specific interaction with your brand. It acts as the safety net to keep you from falling into the rabbit hole, like how Alice did, so many years before.
16. Schedule your social media posts
The average reach without scheduling was 23.6% while average reach with scheduling was 33.8%. – Jon Loomer
Some days we feel more creative than others. If you are on a role, then keep producing content! Save an article for a rainy day. Most publishing tools allow to schedule out your posts, so take well advantage of the capability. Especially for the days that you're not feeling as creative as your scheduled time requests of you.
17. Social media calendars Standardize your social media analytics across all platforms
Because each platform is drastically different, it can be hard to compare the engagement of each audience. It is considered beneficial to have all of your metrics in one tool, because then you can compare each campaign with relative ease. You are able to very quickly see the trends that develop within your brand.
18. Use a calendar for visual accountability
Calendars help to visualize the overall scope of your campaigns. Once everything has been scheduled, you are able to identify where you have a hole in your strategy. Plug the hole, and continue to fill your sail with content, as you float past your competition.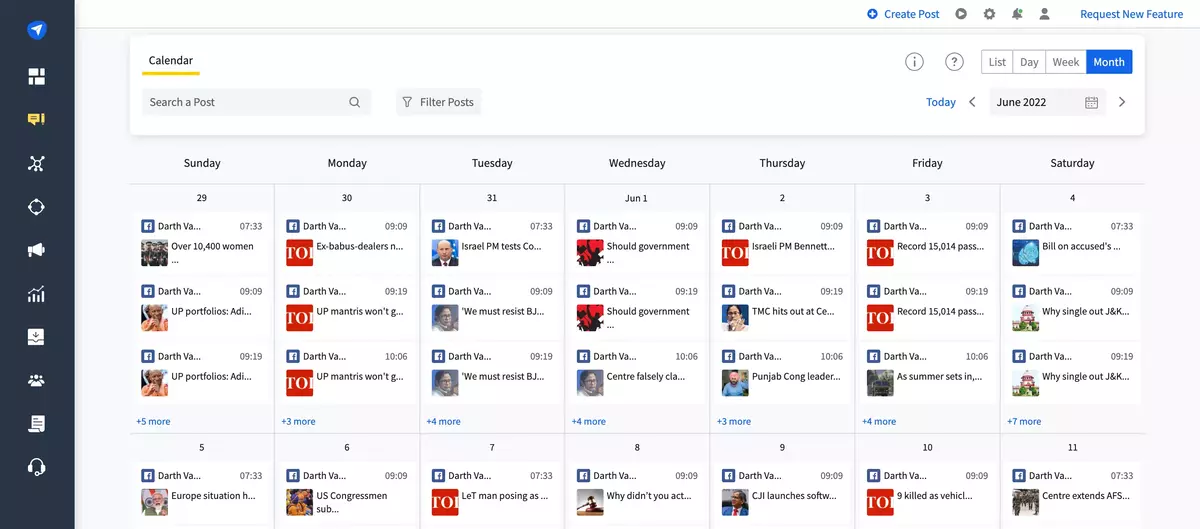 19. Use a tool that can offer everything that has been suggested
There are countless tools available at our disposal. I would say we are in a golden age of online marketing. Some tools are better than others. Challengers are constantly emerging, and sometimes even providing better capabilities than the time tested juggernauts.
SocialPilot provides a powerful interface for managing all of your social content. It can link between all of the main social media platforms. It can schedule your posts. It tracks your engagement and analytics. It has a calendar to visualize your strategy. And much more. Are there better options out there? Possibly. But are they all wrapped into a single service? Maybe. And can they compete with the humble pricing structure? Probably not.
My final piece of advice:
Take advantage of these tactics. Combine them with smart software that can help you automate your marketing campaigns. Once your content is running on a regular schedule, you will have maximized your marketing campaigns. And then, don't forget to share what worked for you at its best.